A construction site at the corner of Vanderbilt and Atlantic Avenues is causing dangerous street conditions for cyclists, Bike New York says.
The already risky high-traffic route through Clinton Hill became increasingly hazardous for riders when construction from a nearby site made its way into the bike lane.
Onlookers reported seeing a delivery rider lose his delivery case after hitting a harsh curb left by the construction.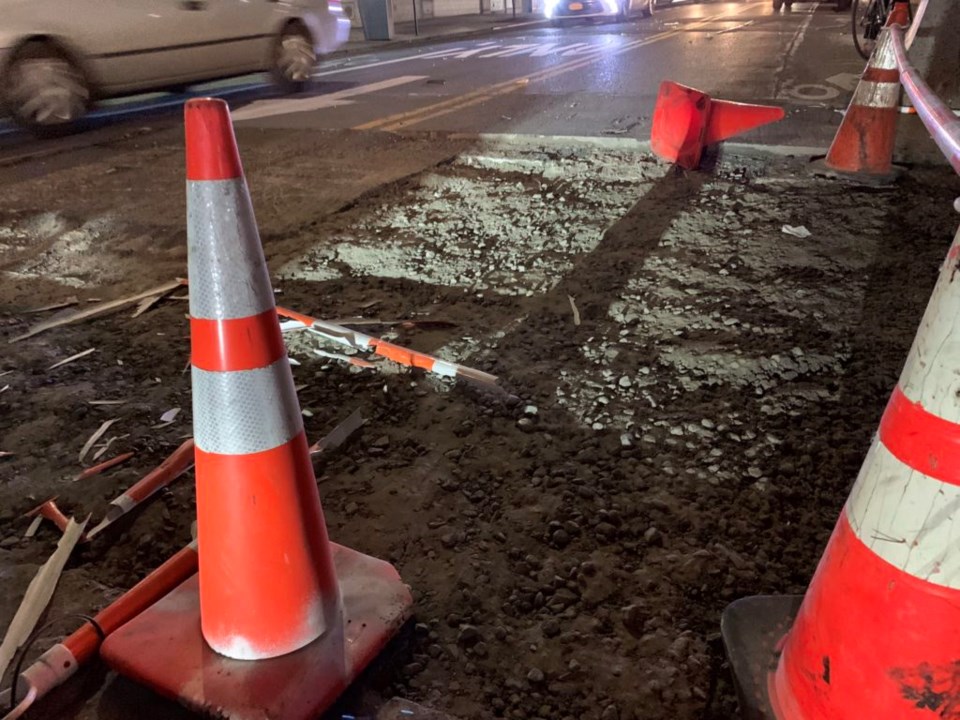 Bike and scooter safety is an ongoing problem in the city. Last week, a 77-year-old cyclist lost his life after being thrown from his bike trying to ride past a similar road obstructions, reports NY Daily News.
Bike New York uses its social media platforms to bring awareness to hazardous street conditions, and to call upon the NYC Department of Transportation to fix these obstructions and keep the streets safer for cyclists.