Construction kicked off on Tuesday for Bridge Rockaway, a $118 million mixed-use affordable housing development in the Brooklyn neighborhood of Brownsville, located at 416 Thatford Avenue, between Newport St. and Riverdale Ave.
The development will offer 174 affordable apartments, including 87 with supportive services for seniors and veterans experiencing homelessness. The development team consists of The Bridge, Mega Development and Greenpoint Manufacturing and Design Center.
The 39,000-square ft ground floor will be manufacturing space owned and operated by Greenpoint Manufacturing and Design Center, a nonprofit industrial developer that will provide affordable small scale manufacturing facilities to approximately ten to twelve local businesses expected to create up to 35 jobs.
Bridge Rockaway is part of New York Governor Hochul's new $25 billion affordable housing plan to increase housing supply through the creation or preservation of 100,000 affordable homes across New York over the next five years.
"Bridge Rockaway is an innovative collaboration between state and nonprofit partners that will bolster our continued efforts to revitalize Central Brooklyn," Hochul said.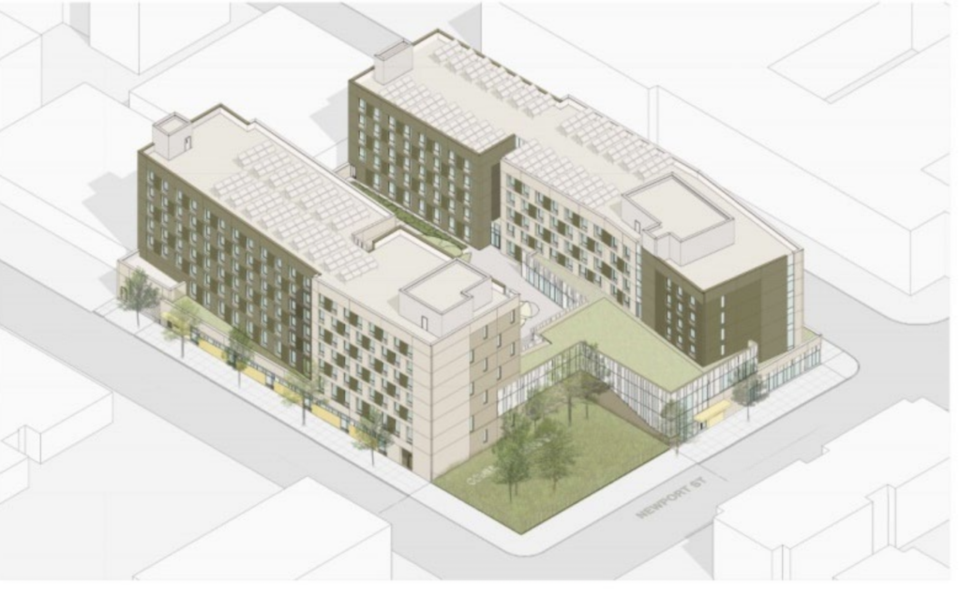 The development will consist of two residential towers, one with six floors, and another with seven floors, separated by an 11,000-square-foot garden. All 174 apartments will be affordable to households earning 70 percent of the Area Median Income or less. An additional 52 apartments will be reserved for chronically homeless adults.
Residential amenities will include a ground floor community facility space, a continuously-staffed lobby reception area, and a community garden. Additional residential amenities will be on the second floor including social services offices, a computer room, a community kitchen, a multipurpose room, bicycle room, storage, and laundry facilities.
"Quality affordable homes and good paying jobs are the foundation for successful and thriving communities, and that is what we are delivering to Brownsville with this important investment," Hochul said. 
Applications for apartments will be accepted close to the project's completion in 2025.