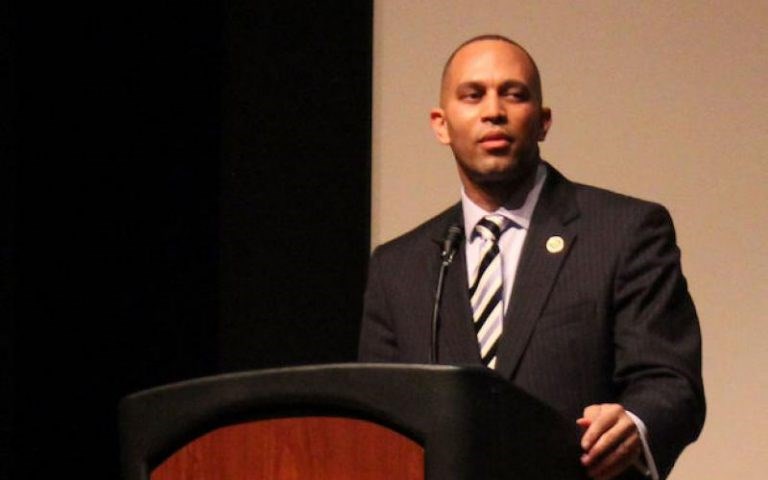 Congressman Hakeem Jeffries (D-8), joined by local and national advocacy members, hosted a public town hall on Thursday at Boys And Girls High School in Bed-Stuy to discuss the proposed changes under Trump's presidency that will impact health care, affordable housing, public schools and a number of social programs.
According to a Washington Post article, the 45th president intends to cut funding for the Department Of Education by more than $9 billion. Also, despite the White House's unsuccessful attempt to repeal and replace Obamacare, the administration is still seeking to reduce the health care budget by $15 billion. According to LaRay Brown, president and CEO of Interfaith Medical Center, these budget cuts would be devastating for many New Yorkers-- potentially up to one million New Yorkers could be left uninsured as a result of the proposed cuts.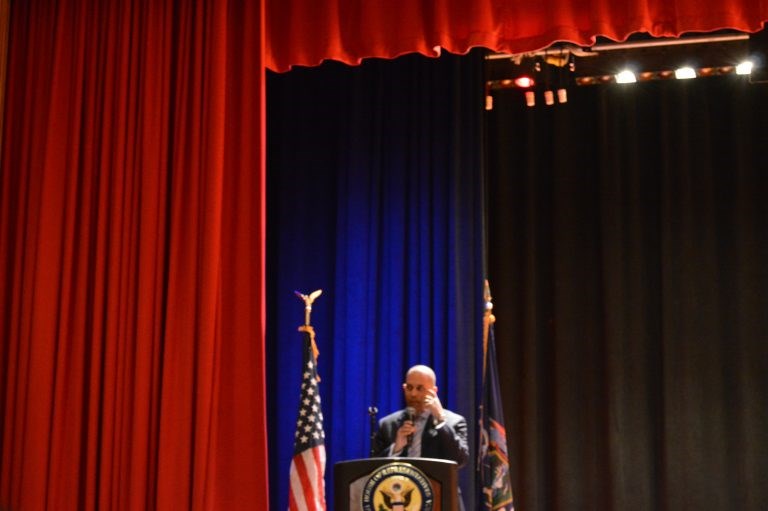 "What happens in Washington really matters. Seventy percent of Interfaith's patients have public health insurance, so many in our community are at risk. A lack of a strong health care delivery system affects us all," said Brown.
Additionally, she said, many health care jobs will be at risk - despite Trump's numerous claims to "create jobs," a devastating loss, as hospitals are the fourth largest industry in the United States.
Harry Stein, director of the Fiscal Policy Center for American Progress, discussed the President's plans to lower taxes for corporations and wealthy Americans. According to a CNBC article, Trump promised to reduce the corporate tax from 35 percent to just 15 percent.
[perfectpullquote align="right" cite="" link="" color="" class="" size=""]"Trump is jeopardizing these programs that help so many Americans just to benefit those at the top."[/perfectpullquote]
"Trump is jeopardizing these programs that help so many Americans just to benefit those at the top," said Stein.
Affordable housing is also at risk. Members of the panel argued that New York's homelessness crisis is likely to be exacerbated under the current administration. The Department of Housing and Urban Development is facing a $6 billion budget cut. For New Yorkers, this means that 20,000 families will be at risk of homelessness. It is estimated that there are currently more than 80,000 homeless people in New York; these cuts can bring that number to well over 100,000.
Yet, President Trump intends to increase the budget for a variety of departments including the Department of Homeland Security, the Department of Defense and the Department of Veteran's Affairs. Enforcing his priorities, he hired 15,000 new immigration officers, ordered the construction of the border wall and slashed the refugee resettlement program by more than half, according to Ruthie Epstein, senior policy advisor at the New York Civil Liberties Union.
"He is planning to roll back immigration detention standards that protect the health and safety of immigrants who are to be deported and being held in detention centers," said Epstein.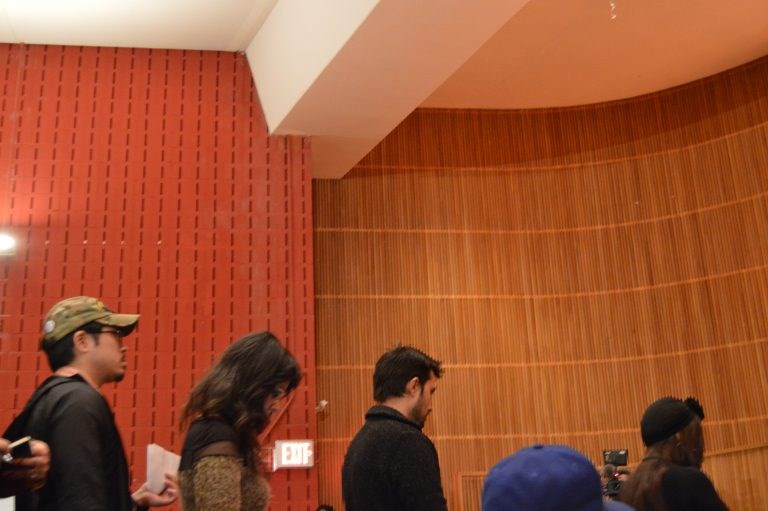 Epstein stated that, despite Trump's aggressive push against undocumented immigrants, New York is taking action to ensure the safety of immigrants. New York City has placed limits on the cooperation of city officials with DHS. But she emphasized that, despite the city's efforts, undocumented immigrants are more at risk than ever before.
Members of the panel and the audience collectively agreed, that organizing and persistently reaching out to local elected officials was the most effective ways to halt Trump's agenda.
"Republicans control the White House, but they don't control the great people of this country," said Congressman Jeffries.