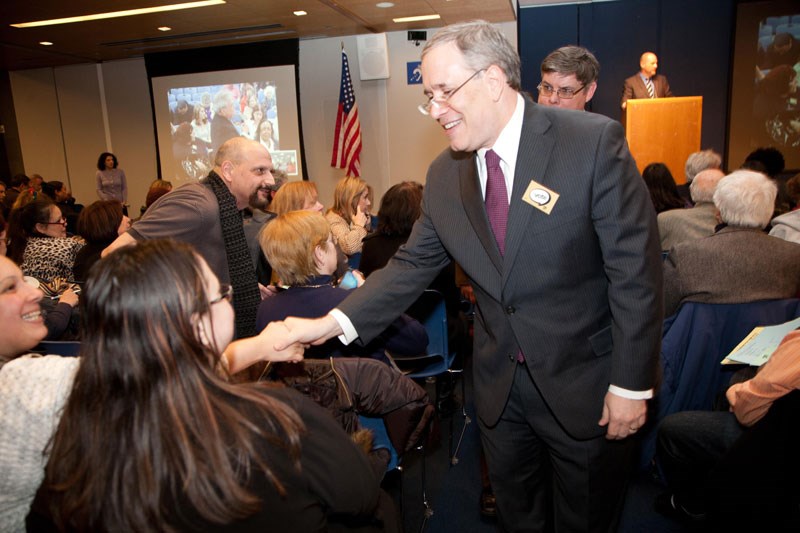 At a recent press conference, New York City Comptroller Scott Stringer, detailed budget priorities and urged Mayor Bill de Blasio to reconcile the city's outstanding union contracts before the start of the next fiscal year on July 1, calling them the "Achille's heel" of the budget, Politicker reports.
Stringer praised de Blasio for fighting to raise the minimum wage and his plans to fund universal prekindergarten. But he said that the mayor's budget still fails to account for the mass of expired municipal labor contracts.
"I want to talk about the big elephant in the room this morning," said Stringer, who won his primary election last year with the overwhelming support of organized labor. "The Achilles' heel of this [Fiscal Year 2015] preliminary budget is that it does not provide or adequately anticipate the resolution of some 150 outstanding labor contracts."
All but one municipal labor union currently is working under an expired contract. In addition to raises going forward, many of the largest unions are publicly pushing for billions of dollars in retroactive pay, a move that fiscal watchdogs warn could cost the city up to $7 billion.