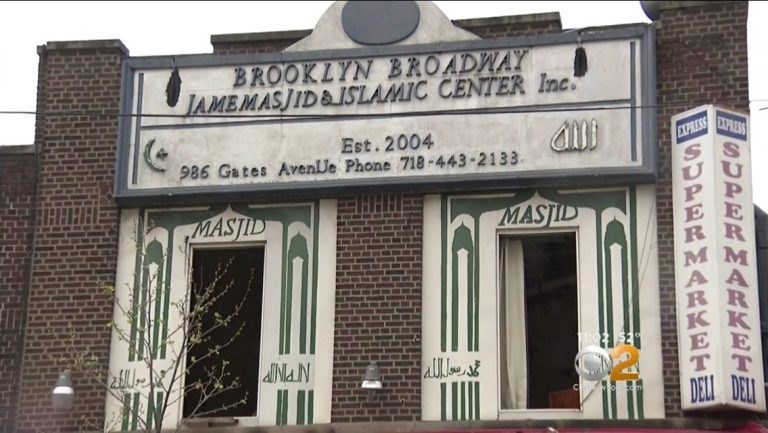 The fire that destroyed a Bedford Stuyvesant mosque and deli on Saturday, April 22, 2017, is currently under investigation by the New York Fire Department. The New York Police Department disclosed that at the present moment the incident does not show signs of a hate-motivated crime. The authorities believe that the fire began inside the deli and incidentally spread to the mosque on the upper level of the building, as mic.com reports.
The fire occurred around 6:00 a.m. as worshippers assembled inside the Brooklyn Broadway Jame Masjid 7 and Islamic Center for their morning prayer. While all attendants were able to escape without any major injuries, the mosque's furniture, books and copies of the Quran could not be saved.
Afaf Nasher, the executive director of New York's Council of American Islamic Relations chapter, shares that, while there have been nationally over 35 anti-mosque incidents since the beginning of the year, he does not believe the fire in Bedford Stuyvesant to be a case of hate-crime.
"There have been mosque vandalism and arsons in different parts of the country, but this incident, according to my knowledge, does not fit the pattern," Nasher said.
The Brooklyn Broadway Islamic Center was established in 2004 and was home to 250 recurring worshippers who are now left to find a place to congregate during the upcoming holy month of Ramadan.
With the hope to rebuild the mosque fast, Khalid Latif, executive director and imam at the New York University's Islamic Center, created a crowdfunding campaign on LaunchGood. An estimated $50,000 is needed to rebuild the devastated mosque. Within the first 10 hours of its launch, the campaign raised more than $29,000.