Brooklyn Community Board 16, serving Brownsville and Ocean-Hill, held on Tuesday the second semi-annual community meeting to review the Brownsville Neighborhood Plan at the Brownsville Multi-Service Center.
Launched in the summer of 2017, the $500 million Brownsville Plan is a community-driven effort to realize four main goals over the next five years: improve neighborhood health, public safety, economic development, and foster local arts and identity.
Michael Sandler and Giovania Tiarachristie of HPD's Office of Neighborhood Strategies led through a presentation that provided updates on current and upcoming projects.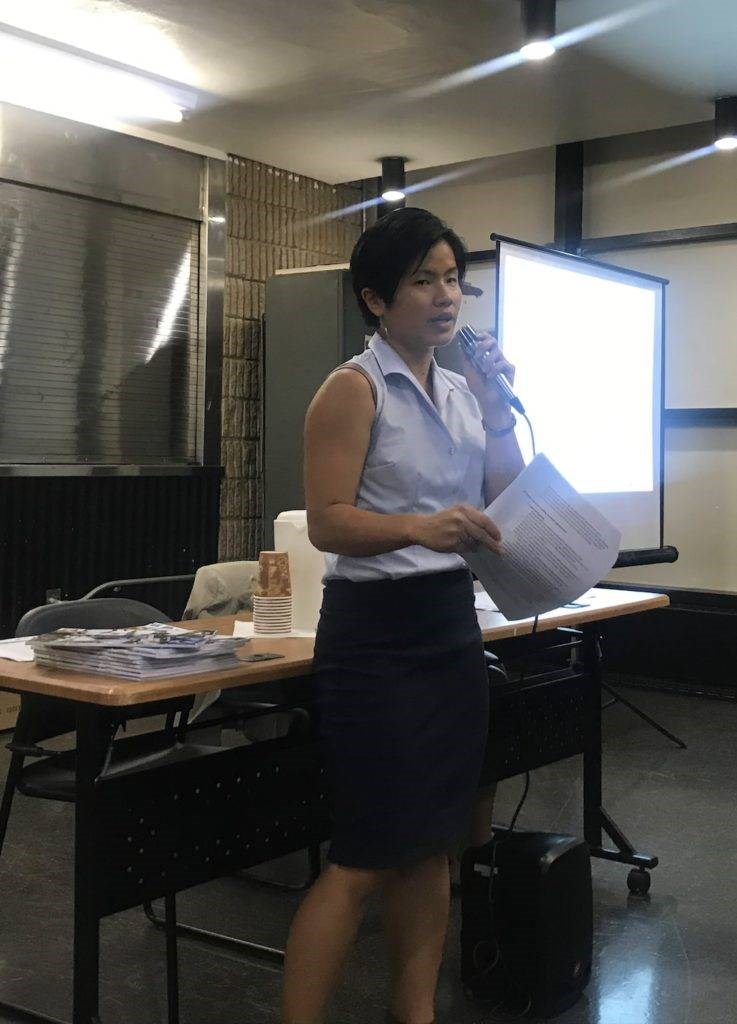 One of the plan's main top priorities has been affordable housing.
Currently, there are four mixed-used developments under construction that are expected to be completed by 2020 and will yield approximately 900 affordable units: Van Dyke III, a mixed-use building that includes a health and wellness center and an early learning center; Ebenezer Plaza, which will bring retail and community space to the area, and 210-214 Hegeman and Edwin's Place which will feature support services for formerly homeless and low-income individuals.
Three other major housing projects have moved from their planning phase to the predevelopment stages: The Brownsville Art Center Apartments, a mixed-use development of 230 affordable homes coupled with a 24,000-square-foot arts and cultural space, including a BRIC media lab and a black box theater; Glenmore Manor, which will yield approximately 230 affordable units and 20,000-square-feet of commercial and community space that will be home to the Central Brooklyn Economic Development Corporation, a credit union, sit-down restaurant, a beauty salon; and Livonia 4, which will be developed with a focus on healthy living to combine 420 affordable units with a greenhouse, a grocer, and a health and wellness space.
"We're working with the development teams to refine these projects in preparation for environmental review and the uniform land use review procedure," said Tiarachristie. "As part of this process, we will present the projects to the community board, the borough president and councilmembers so that everybody, including residents, can provide feedback."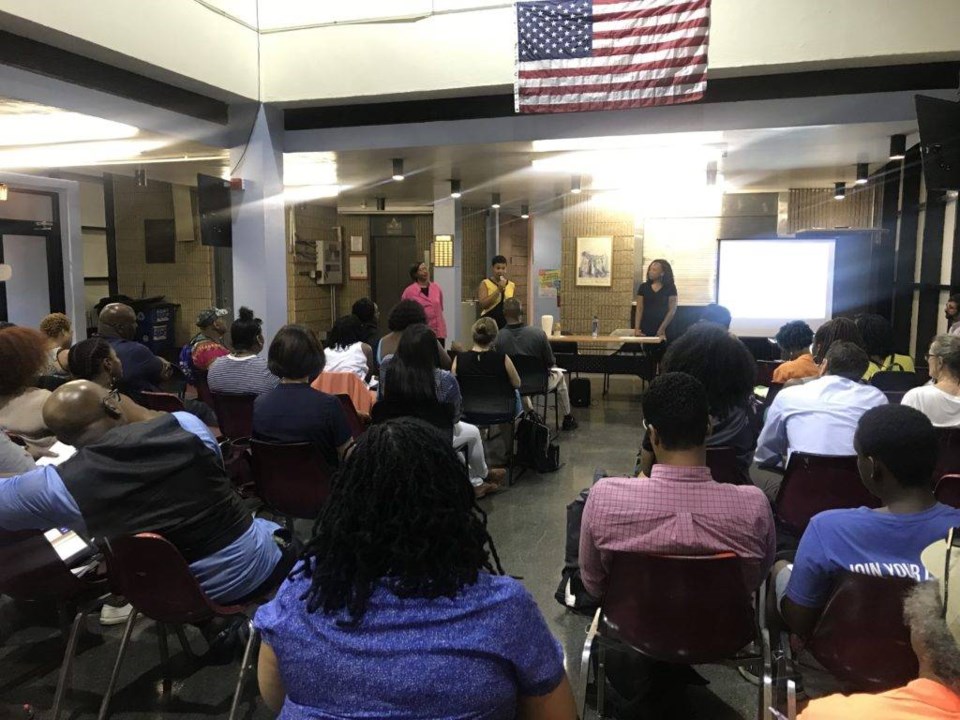 Over the last two years, the city has provided youth development initiatives and job training programs that served over 3,000 local youth, and launched workshops, marketing initiatives and networking events for entrepreneurs in an effort to boost economic development and small local businesses. Officials announced that the Pitkin Avenue Bid will receive $250,000 funding from the New York State Main Street Grant to modernize six Brownsville store fronts by 2021.
Additionally, the long-awaited rehabilitation of a city-owned industrial building at 181 Powell Street is now underway. The complex will provide space for "targeted high growth industries" and create local jobs, said Tiarachristie. The modernization is expected to be completed by next summer.
Healthy living in Brownsville was another aspect officials discussed. The city will continue to support local organizations and community gardens like Project EATS that grow and distribute fresh, locally-grown produce, HPD officials said, and fund fitness and wellness programs to keep residents active.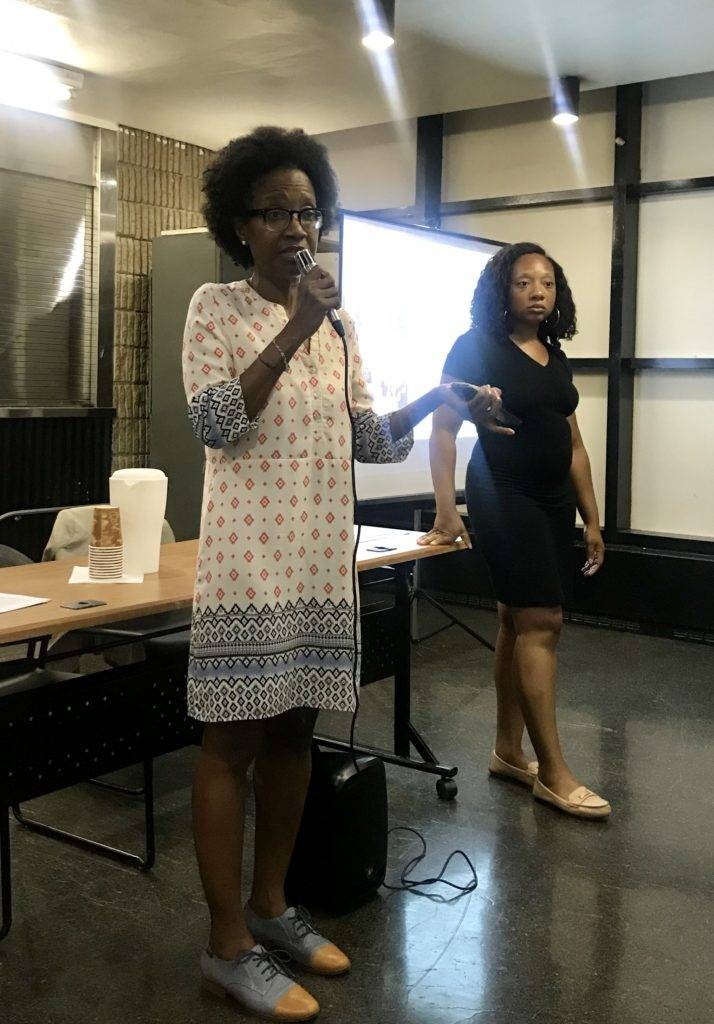 "Thousands of pounds of fresh vegetables have been produced and distributed by local farms and schools, grown by local residents here in Brownsville," Tiarachristie said. "And this fall, we will be issuing a request for propospals from community gardens that might be interested in extending their capacity."
Over the last two years, she added, the NYC Department of Health worked with 117 supermarkets and bodegas to provide greater access to healthier foods for the local community.
"To sustain these changes, the stores have partnered with community-based organizations that have engaged over a hundred community members to help drive the demand for healthier food," said Tiarachristie. "They also worked with local distributors to increase healthy food supply in nearby warehouses."
Efforts to improve neighborhood safety continue and they range from added lighting in parks and streets, as well as pedestrian walk improvements and bike lane expansions, a topic that has increasingly become a hot-button issue in lieu of this year's surge in fatal bicyle accidents.
This fall, the NYC Department of Transportation is expected to issue a plan that would propose a protected bike lane on Powell Street, as well as connections between Brownsville and East New York. Meanwhile, long-awaited pedestrian walk improvements for Sutter and Van Sinderen Avenues are still in the design stage, officials said.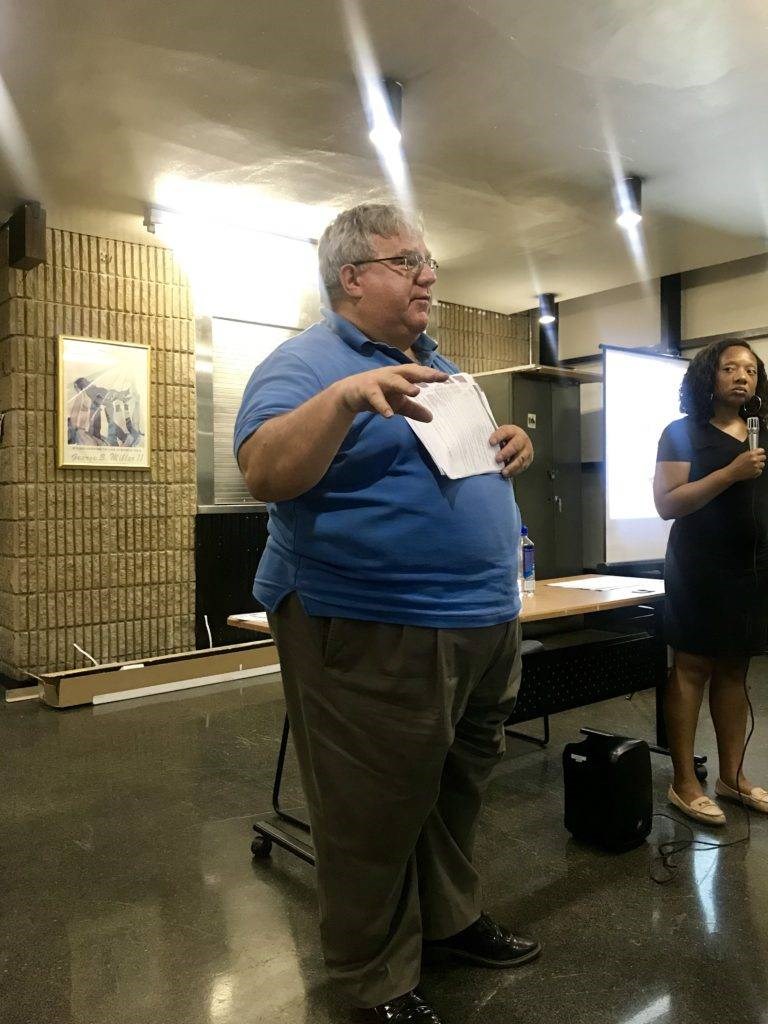 Other ongoing projects in line with the Brownsville Plan's goals include the support of local initiatives that conduct cultural programming and art exhibits, as well as the ongoing renovations of local parks. The revamp of Newport Playground began last summer, and Betsy Head Park's first phase of a two-part overhaul kicked off in March. The second phase will begin in the fall and also include the renovation of the park's comfort station.
"Because it's my business, that you can do your business," joked Brooklyn Park Commissioner Marty Maher.
The Brownsville Recreation Center is also slated for renovations. The project's final designs are currently under review for permit approvals from the fire department; once these are granted the procurement process will begin. Construction is anticipated to begin in winter 2020.
Following the presentation, community members and local developers involved with some of the plan's projects had the opportunity to ask questions, share feedback and provide additional updates.
The next Brownsville Plan community partners meeting will likely take place in January 2020. To learn more about the plan and to stay up to date with the different projects, go here or connect with Community Board 16.