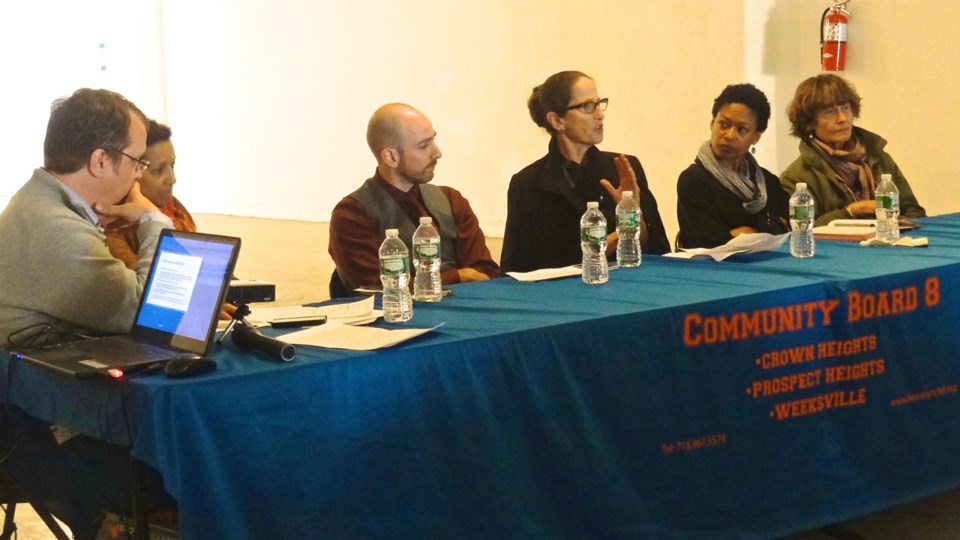 Community Board 8 held its first-ever economic development forum on Thursday, a chance for community stakeholders to discus the fast-changing economic landscape and investment opportunities in the neighborhoods of Prospect Heights, Crown Heights and Weeksville.
The forum brought together realtors, local business owners and directors of key cultural institutions for a 6-hour roundtable discussion and public forum, followed by a financial literacy workshop to discuss how residents residents and community partners should begin thinking about their role and potential input in the area's development.
According to a sub-market overview study by Ariel Property Advisors, there were more investment property transaction in Bedford-Stuyvesant, Prospect Heights, Crown Heights and Prospect Lefferts Gardens than in any other are of Brooklyn in 2013.
In these Central Brooklyn neighborhoods combined, transactions increased 50 percent to 188 in 2013 from 2012, and the dollar volume of those trades jumped 70 percent to $506 million alone.
The forum was divided into four panel discussions:
The first panel, "Real Estate, Opportunities and Investment in Community Board 8" featured the participation of Chris Havens of Apt & Lofts, Barbara Brown-Allen of Douglas Elliman, Cassandra Smith of the Atlantic Avenue Industrial Center, Jonathan Berman of Ariel and Dave Hanold of the New York Business Development Corporation.
The panel "Expanding Our Culture Assets in Crown Heights" featured the participation of Tia Powell Harris of Weeksville Heritage Center, Mindy Duitz of the Brooklyn Children's Museum, Hanne Tienney of Five Myles Gallery, Andrew Steininger of the Brooklyn Chamber of Commerce and Regine Roumain of the Haiti Cultural Exchange.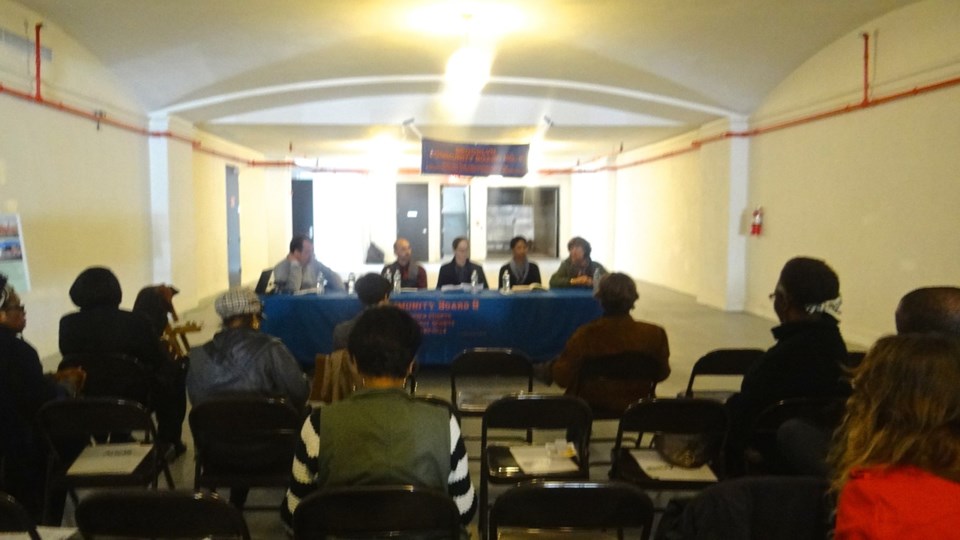 And a third panel, "Local Business Owners Speak: Challenges, Rewards, Advice" featured the participation of Restaurateur Albano Bellerini (owner of Amorina, Aliseo and The Classon); Toly Dubuinsky, owner of Franklin Park; and Kim Ellison, owner of Brave Insurance Consultants.
Regine Roumain said, as the area develops, it is important that investors are mindful of showcasing and highlighting the neighborhood's existing cultural assets.
"There's a long legacy of people living here, producing and creating, so we have to continue working in that vein," Roumain said.
"Crown Heights and Prospect Heights have two of the most beautiful armories in the world, some of the best museums and some of the most remarkable community groups," said Andrew Steininger, vice president of economic development at the Brooklyn Chamber of Commerce.
"This board is saturated with opportunity. You have some of the most beautiful assets, but you also have some of the most beautiful people," he said. "You have such amazing institutions doing such good work. Brooklyn right now is one of the hippest, hottest cities in the country."
"So hip, so what?" said Hanne Tienney. "There are real people living here in these communities, real families that are being disregarded."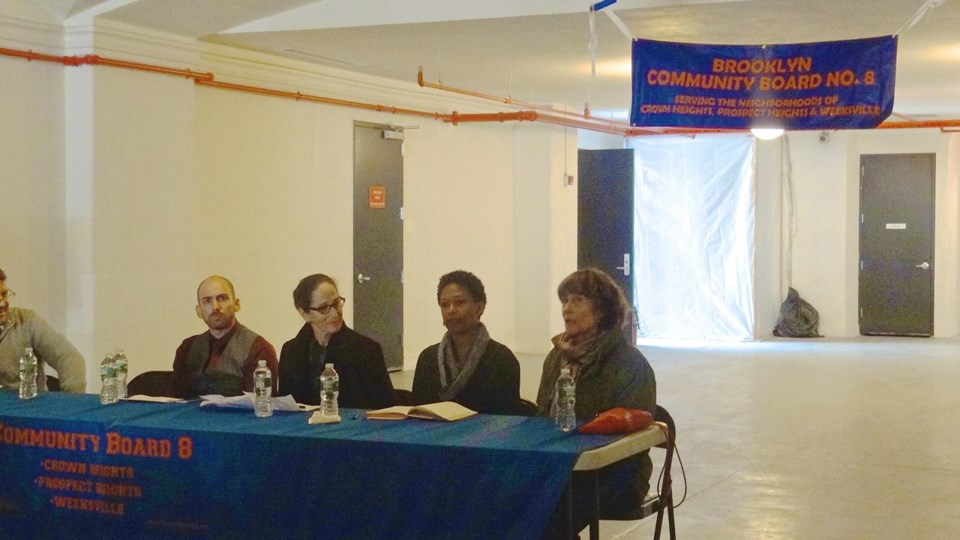 There used to be children from the neighborhood who would run freely in and out of the gallery, said Tienny of the Five Myles gallery she founded. That was before the neighborhood changed so much as it has. Now a few only come in, but they leave out quickly.
"We need to be ready to be open to the arrival of new investors," said Mindy Duitz, chief executive officer of The Brooklyn Children's Museum. " But tThe important thing to keep in mind is that there is legacy and that there is a community that has been here.
"Mayor de Blasio said very loudly, 'Nevermind the economic development impact,' The most important purpose, mission is to feed the soul, and make life meaningful and educate children.'
"The Brooklyn Children's Museum has been a true anchor by always being in Brower Park. Despite ups and downs, we've shown a commitment to being a good citizen in the community," said Duitz. "This is really important and an asset that you can't put a dollar amount on."