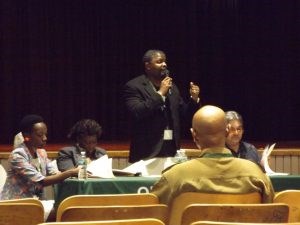 Community Board 5, which serves the East New York area held its monthly meeting on May 25.
As part of the board's "on tour" initiative to reach different groups in the community, this month's meeting was held at 800 Van Siclen Avenue, the site of the Van Siclen Community School, UFT Charter School, George Gershwin Junior High and Medgar Evers College's East New York campus.
Chairman Andre Mitchell allowed the community to voice their concerns to start off the meeting. One East New York resident asked the board to look into bringing rental car companies like Zip Car into the neighborhood. Another resident announced that there will be a Juneteenth celebration held in the neighborhood on June 18, from 11:00am to 6:00pm. Among other events being held, East New York Restoration will host a jazz night sometime in August and a movie screening every Monday evening of that month.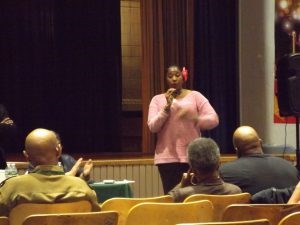 A community member reminded residents to stand up against gentrification moving into the area, which led to applause from people in the auditorium. One resident also shared her ongoing struggle to maintain Danfort Street, one of several private streets in Brooklyn that are denied city services.
After updates from representatives of local elected officials, CB5's committees proceeded to provided their own updates. The chair of the Land Use Committee asked the board to review the group due to lack of attendance from its members. The committee's next meeting will be held this Monday at 11:30 am, an optimal time in the chair's opinion because of the Memorial Day holiday.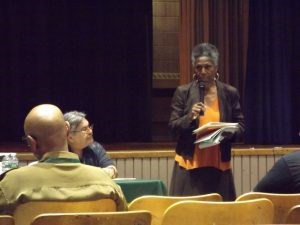 The chair of the education committee also cited a lack of committed members in her group. The chair would like to turn her attention to three schools in the area deemed "struggling" by the Department of Education, in addition to creating a survey for the parents of students.
In response to the committee chairs that said they needed members, Board Chairman Mitchell announced that "help has arrived."
Five new members have been added to the community board in an effort to improve the committees' effectiveness. The board is still in the process of finding a new district manager. It will hold interviews for candidates soon and hopefully make a decision before the next Community Board meeting in on June 22.
Community Board 5 meets every fourth Tuesday of each month.