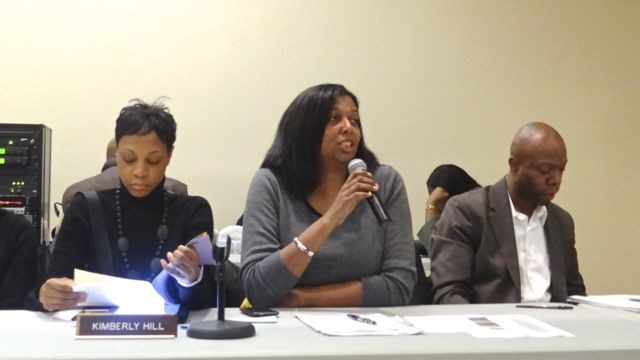 After a brief winter break, Community Board 3, covering the neighborhoods of Bed-Stuy and parts of Crown Heights, returned Monday night for its first monthly meeting of 2014.
The monthly meeting— held the first Monday of every month at 1368 Fulton Street, at 7:00pm— was marked by an unusually high attendance of newly elected officials.
Although only one day in office, all were eager to share a brief synopsis of their legislative priorities.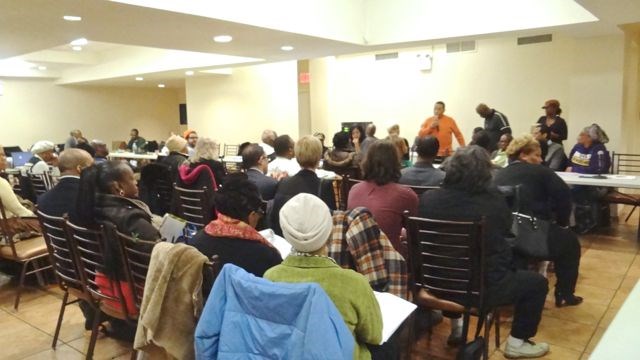 City Councilmembers Robert Cornegy (Bed-Stuy, Crown Heights), Laurie Cumbo (Fort Greene, Clinton Hill) and Stephen Levin (Brooklyn Heights) were in attendance.
Cornegy said he already had begun talks with members of the education council regarding bringing a gifted and talented program for students into his district; Cumbo said she would focus immediately on public housing and continue bolstering cultural arts development in the district.
Cumbo also invited the public out to her inauguration ceremony, which will be held on Sunday, January 12, 3:00pm, at Ingersoll Community Center, 177 Myrtle Ave (Near Flatbush Ave).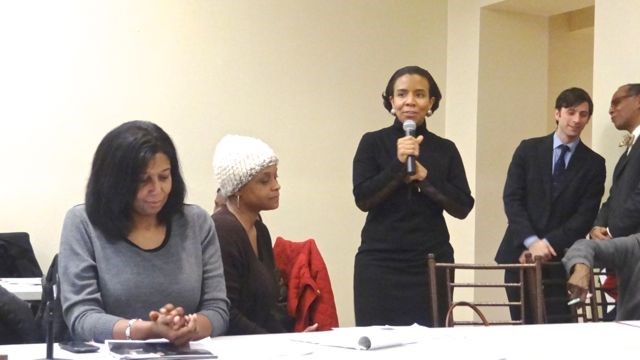 And Levin, of Community Board 1, highlighted his commitment to responsible community development.
Assemblywoman Annette Robinson invited the general public out to attend the upcoming Caucus Weekend where participants go to Albany to learn how government works.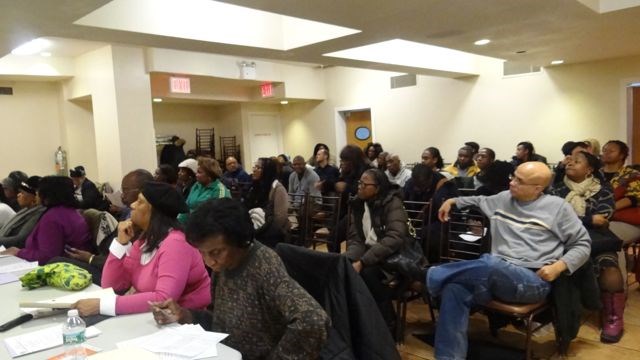 And State Senator Velmanette Montgomery spoke excitedly about a January 16th meeting at the YWCA on Atlantic Avenue where city councilmembers and developers will meet to discuss economic development along the waterfront that spans The Brooklyn Navy Yard, down to Red Hook and Sunset Park:
"There's a tremendous opportunity for workforce development and job development, and we want to make sure people wanting to be connected will be connected," said Montgomery. She also invited out MWBEs (minority and women-owned businesses) to attend. For more information, call 718-643-6140.
Representatives from the office of Borough President Eric Adams, District Attorney Ken Thompson and City Councilwoman Darlene Mealy also provided brief legislative updates. at the said her focus would be on January 6, marked the first Community Board 3 meeting of the year was held
Alex Feldman, community outreach coordinator at Bridge Street Development Corporation, announced the next meeting of the Block Alliance this Saturday, January 11, at 8:30am at the Quincy Senior residence 625 Quincy Street.
The Coalition for the Improvement of Bed-Stuy will be holding a "State of Bed-Stuy" address, January 22, 9:00am — 11:00am at Restoration Plaza, located at 1368 Fulton Street. The public is invited out to speak with a number of representatives from agencies within government reagarding their plans for the neighborhood. For questions, email lgreen@cibsbestuy.org
The board voted on and approved a request for a letter of support for an alcohol control beverage license at a new bar and art space opening in February at 906 Broadway Avenue, presented by 13 Thames Group, LLC.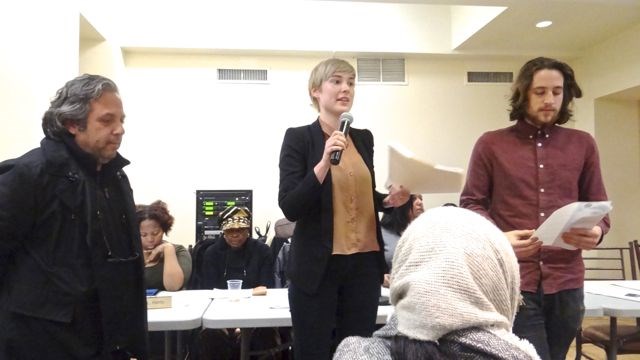 The board also voted on and approved a request for a SLA waiver for Beso Restaurant, located at 370 Lewis Avenue, following a setback the business experienced behind a basement fire in October.
*Community Board 3 meets the first Monday of every month at Restoration Plaza, 1368 Fulton Street, 7:00pm.