Brooklyn Community Board 2 (CB2) announced today that it is seeking members of the public who are interested in serving on the agency's standing committees. Community Board 2covers the neighborhoods of Fort Greene, Clinton Hill and a portion of Brooklyn Heights.
"Some of our most dedicated committee members are individuals who are not appointed to the community board itself," said CB2 Chairperson Shirley A. McRae. "I will be selective when making committee appointments, and there are a limited number of openings."
Community Board 2 is in particular looking for local residents, business people or staff or members of organizations whose academic training or work experience is especially well matched to the six committees that meet monthly, September-June.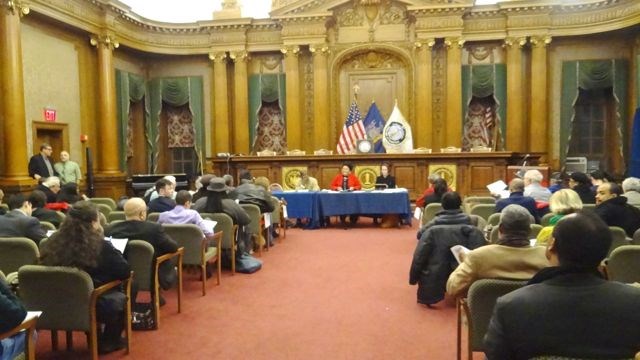 "Landscape designers or folks with parks operational or programming experience would have a lot to offer the Parks and Recreation Committee," said Committee Chair Andrew Lastowecky.
The Land Use Committee seeks preservationists or architects with historic preservation experience.
"Applications to the Landmarks Preservation Commission currently constitute the bulk of the committee's work," said Carlton Gordon, the Land Use committee chairperson. "The community board wants to comment on the applications with as much sophistication as possible."
Community Board 2 is also looking for new public members of its Health, Environment and Social Services; Youth, Education and Cultural Affairs; and Transportation and Public Safety committees.
Expressions of interest will be considered on a rolling basis. However, people who respond in the next week or two may be able to join a committee before the first meeting of the year, in September.
Interested parties can submit their qualifications by email to cb2k@nyc.rr.com using the subject line, "committee fall 2014."