While most of us may spend the best part of our adult lives trying to figure out our professional passion and true calling, Esmerelda Simmons knew early, as a teen. Her raison d'être? Social justice.
Beginning as an undergraduate at Hunter College, Esmerelda Simmons became heavily involved in the student protest movements of the late 60s and 70s, leading demonstrations that resulted in the creation of the school's first Black and Puerto Rican Studies Department and later a student-run cooperative child care center.
[perfectpullquote align="left" cite="" link="" color="" class="" size=""]"I would say that tremendous progress has been made. But we have a mountain to climb in this country to deal with systemic racism."[/perfectpullquote]
After graduating from Brooklyn Law School, Attorney Simmons began using her legal prowess to fight what she observed in New York City and around the country during the '80s as a long-standing history of systemic inequality and police brutality against people of color.
"But there was a group of activist attorneys that realized that the reactionary way of addressing police misconduct and unnecessary violence against black folks was not really an effective way of preventing [it]," said Simmons. "So we got together to pitch the creation of the Center."
The "Center" she speaks of is the Center for Law and Social Justice, established by Simmons in 1986 at Medgar Evers College. Under Simmons's leadership and in collaboration with other community leaders such as the Revs. Herbert Daughtry and Timothy Mitchell, Father Lawrence Lucas, and community activists Dave Walker and Jitu Weusi, CLSJ began a steady climb of addressing a mountain of advocacy work, which includes research and counsel on at least 25, multi-year class action cases, usually in federal court, involving complex litigation and requiring a high level of civil rights and human rights expertise.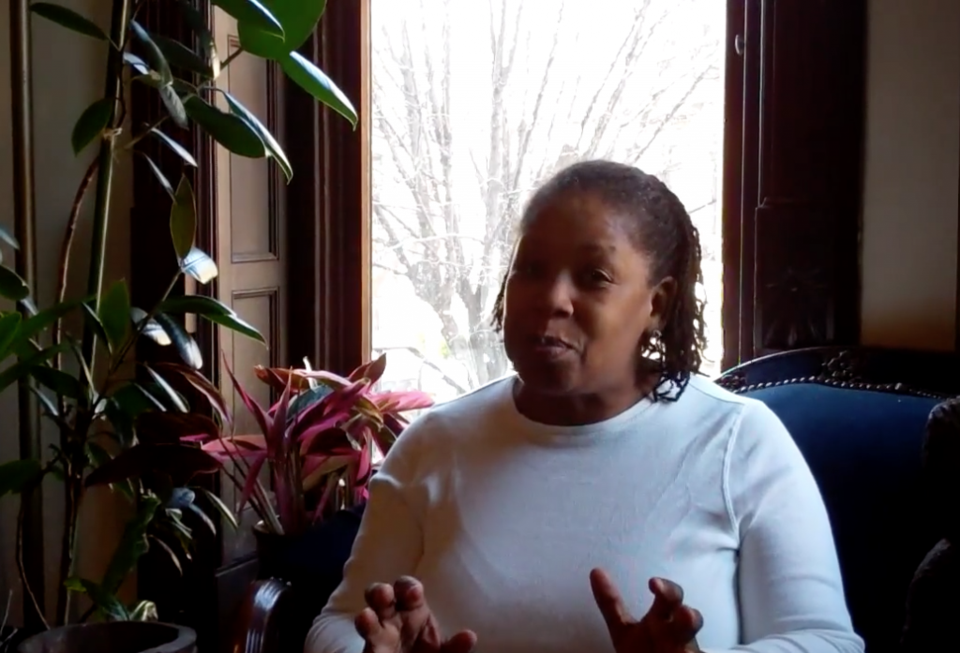 For three decades, CLSJ has worked in partnership with City University of New York. But it is not a non-profit organization nor is it a law firm: "When people first hear about us, they think lawsuit. But most of the work we've done is in advocacy, law change or executive power change, on behalf of other organizations," said Simmons.
One of the greatest inroads forged by the Center was the creation of the Civilian Complaint Review Board (CCRB), an independent city agency with subpoena power that handles complaints surrounding alleged police misconduct. The CCRB is not part of the police department, so no police department employee can make decisions around the cases that are reported.
CCRB's power has since been expanded by the Center, whereby civilians now can do more than simply follow up on claims, but also play a major role in influencing their outcomes.
"Before, [CCRB] participants were limited to making recommendations, and many times, those recommendations went nowhere. Now, [civilians] have adjudicatory authority, which means that they can actually try the cases themselves," said Simmons.
The Center for Law and Social Justice has successfully litigated three rounds of redistricting in New York City (using Section 2 and 5 of the Voting Rights Act) to effectively include larger concentrations of black voters, leading to the election of more representatives of color in New York City's history.
CLSJ also won a $10 million settlement with Con Ed surrounding employment discrimination and promotions against black employees. CLSJ also has trained more than 3,000 parents to be advocates in the public school system.
And most recently, Simmons, with CLSJ Attorney Lurie Daniel Favors, Esq, and a host of other community organizational leaders, are challenging the guidelines for entry into the specialized high schools as discriminatory against students of color.
"And that's just a small taste of what we do," said Simmons.
On Friday, September 23, The Center for Law and Social Justice will hold its 30-Year Anniversary Celebration and Gala at Medgar Evers College. The event, "Staying on Freedom and Justice," will honor black women legal giants-- some of New York's most dedicated legal servants, including CLSJ Founder and Executive Director Esmeralda Simmons, Esq; Jaqueline Berrien, Esq (in memoriam); and Vice Chancellor Emerita of the State Board Regents, Dr. Adelaide Sanford.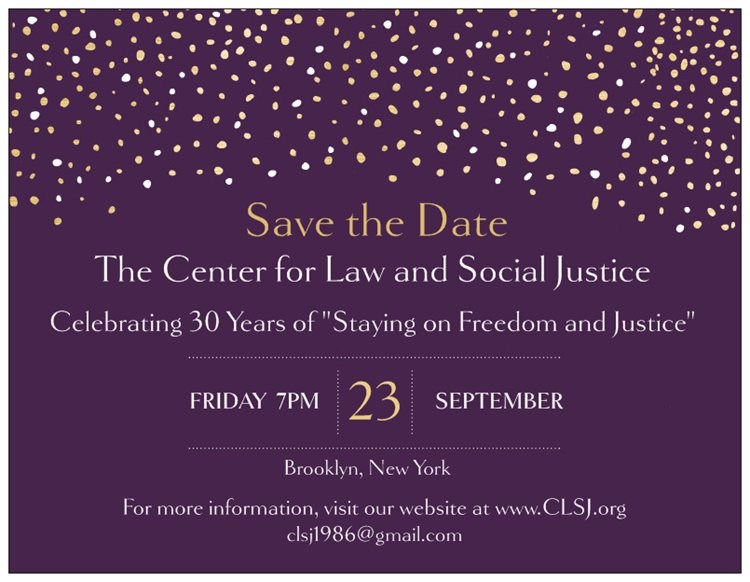 Also during the gala, CLSJ will announce a new round of groundwork initiatives that will lay the foundation for the next 30 years of progress and service to the community.
"I would say that tremendous progress has been made, but we have a mountain to climb in this country to deal with systemic racism," Simmons said. "In the area of police brutality, the killings of unarmed black citizens have not changed. The only difference is that it is now in the open."
"On all of these issues, we urgently ask that people do more than be passive or talk within their families. Get out; go to community meetings, learn how the system works and get organized until we turn these systems around. We have to continue to fight. And I believe in my heart we will be successful."
For more information on the Center for Law and Social Justice, the anniversary gala and to purchase tickets, visit the Center's website here.