Eight buildings in Crown Heights, Bedford Stuyvesant, East Flatbush, Brownsville and East New York made this year's top ten of 'Worst Buildings in Brooklyn.' Is your building or landlord on the list?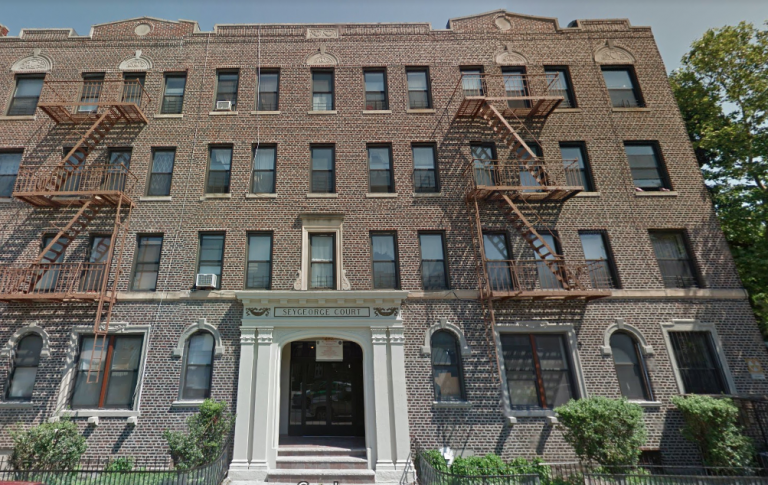 Yesterday, Public Advocate Letitia James released the '2017 Worst Landlords Watchlist,' an annual database of the worst landlords in New York City. The list, designed to hold landlords accountable and to empower tenants and advocates, includes monthly updates of open violations to highlight a building's status at 12 points throughout the year.
"No New Yorker should be subjected to live in a hazardous home, yet bad landlords in our city are forcing too many tenants to live in dangerous and indecent conditions," said James. "The Worst Landlords Watchlist is a powerful tool to put these unscrupulous landlords on notice and gives tenants the tools to hold them accountable."
The watchlist highlights the top 100 worst landlords in New York City and the top 10 worst buildings in each borough. Each landlord's and building's score is based on 12 different data points collected over a 12 month period, from October 2016 to October 2017, in order to better reflect the conditions at a particular building throughout the year. The status of the buildings is updated every month to reflect real-time changes in open violations.
"Every day, our attorneys defend low-income tenants against unscrupulous landlords and their efforts to ignore needed repairs or commence illegal evictions," said Judith Goldiner, attorney-in-charge of the Civil Law Reform Unit at The Legal Aid Society. "These bad apples must be put on notice, and the 'Worst Landlords' list does exactly that."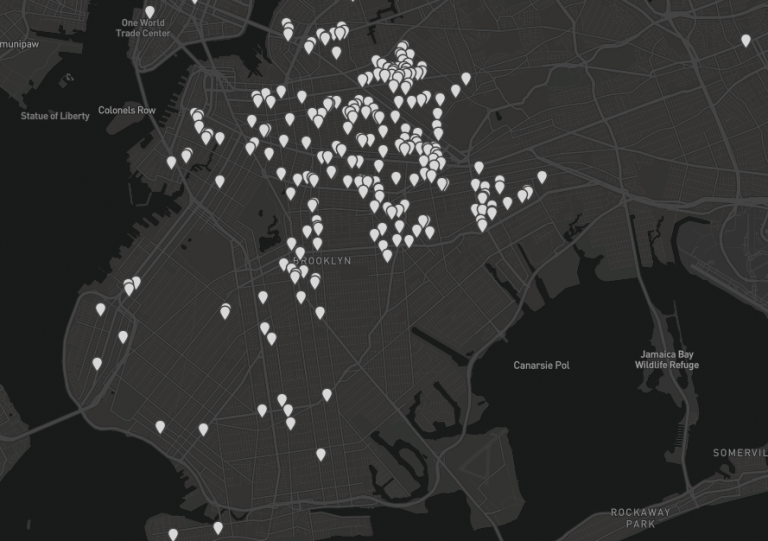 The office of the public advocate also collected data to determine the the top worst buildings in each borough. In Brooklyn, those are located in Crown Heights, Bedford-Stuyvesant, Brownsville, East New York and East Flatbush, as well as Sheepshead Bay and Boerum Hill:
245 Sullivan Place, Crown Heights, Brooklyn 11225 | Landlord: Uzy Stein (40 units with 499 HPD violations)
401 Macon Street, Brooklyn 11233 | Landlord: Erwin Johnson (16 units with 357 HPD violations)
827 Halsey Street, Brooklyn 11233 | Landlord: Brian Hodge (6 units with 317 violations)
454 Bradford Street, Brooklyn 11207 | Landlord: Surujwattie Jaigobin (6 units with 303 HPD violations)
2249 East 21 Street, Brooklyn 11229 | Landlord: Ira Eppstein (48 units, 297 violations)
593 Euclid Avenue, Brooklyn 11208( | Landlord: Alex Arasanyin (4 units with 289 HPD violations)
261 Lennox Road, Brooklyn 11226 | Landlord: Eric Silverstein (120 units with 286 HPD violations)
111 Douglass Street, Brooklyn 11231 | Landlord: Max Azoulay (3 units with 278 HPD violations)
1691 Carroll Street, Brooklyn 11213 | Landlord: Sallie Vinson (4 units with 260 HPD violations)
1018 Eastern Parkway, Brooklyn 11213 | Landlord: Rubin Dukler (34 units with 257 HPD violations)
For a landlord to be added to the watchlist, they must own a building with a minimum threshold of HPD violations per unit: for buildings with fewer than 35 units, there must be an average of at least three open, serious violations per unit; for larger buildings with 35 units or more there must be an average of at least two open, serious violations per unit. Serious violations are categorized as Class B or Class C violations. Class B violations include: failing to provide self-closing public doors or adequate lighting in public areas, lack of posted Certificate of Occupancy or failure to remove vermin. Class C violations are immediately hazardous violations such as inadequate fire exits, rodents, lead-based paint, and lack of heat, hot water, electricity or gas.
The Worst Landlords Watchlist was started in 2010 by then-Public Advocate Bill de Blasio and is an information-sharing tool intended to allow residents, advocates and public officials to identify which buildings and property owners are in constant violation of the law and to hold those landlords accountable.
"Last year, when my partner of 18 years passed away, the very next day my landlord asked me if I was going to leave so he could increase the rent," said Vaughn Armor of New York Communities for Change in Crown Heights. "This is not uncommon - because of weak rent laws, tenants are being harassed all over the city. This is why we need the public advocate's list to expose the bad landlords and why we need to stop incentivizing landlords' bad behavior by closing loopholes in the rent laws."
To see the full 2017 Worst Landlord Watchlist, go here.