The NYC Housing Preservation and Development has moved forward with plans to renovate or build 300 energy-efficient, shared affordable housing units in East New York.
The initiative is called ShareNYC, a pilot program that explores innovative, affordable and high quality co-living spaces in areas where housing is most needed.
"In Cypress Hills, rising rent costs are pushing longtime residents out of the neighborhood, resulting in a high demand for affordable shared housing. The proposal that Cypress Hills Local Development Corporation presented met that demand and all of its accompanying needs. I'm so proud of CHLDC's thoughtful community-based work on this proposal," said City Council Member Rafael Espinal.
Shared housing refers to housing units consisting of two or more independently occupied rooms that share a kitchen and/or bathroom. This housing type can encompass a wide range of configurations, and usually includes additional building-wide common spaces.
All units will be affordable to extremely low- to low-income households. Rents will include all utilities and furniture. The project seeks to retain all existing tenants. Improvements will redesign the building's layout to include thoughtful space planning, spacious common areas, and rear yard enhancements to maximize resident recreational space.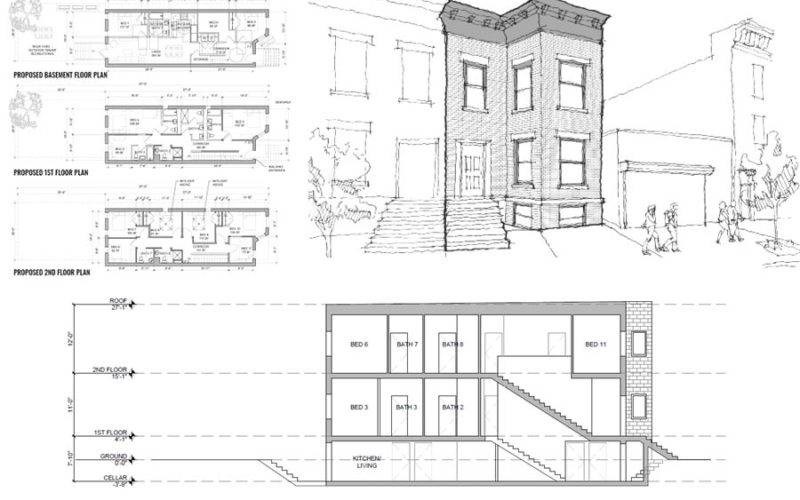 The exterior of the building will be preserved to maintain the character of the neighborhood. However, windows will be replaced to improve thermal performance.Plans for these new housing units include cleaning services, conflict resolution to address resident concerns, and, in certain cases, programming opportunities for residents.
HPD Louise Carroll announced the selection of three shared housing proposals through ShareNYC. The selected proposals were submitted by Ascendant Neighborhood Development and Ali Forney Center, L+M Development Partners and Common, and Cypress Hills Local Development Corporation and PadSplit.
"Shared housing is an exciting and much-needed approach to preventing displacement in our community and providing affordable housing for New Yorkers in small households that being priced out of the market for studios and one-bedroom apartments," said Michelle Neugebauer, executive director of Cypress Hills Local Development Corporation. "We are eager to pursue this innovative solution and help establish a model that can be replicated across the city."
While the details of each proposal vary, all proposals include a formal management plan, tenant-friendly layouts and design, and financing structures that allow for deep affordability. ShareNYC will allow HPD to expand its ability to develop and preserve high-quality, affordable housing using various models.
For more information on this initiative, go here.