The smart city initiative provides tech education programs to teach digital skills to youth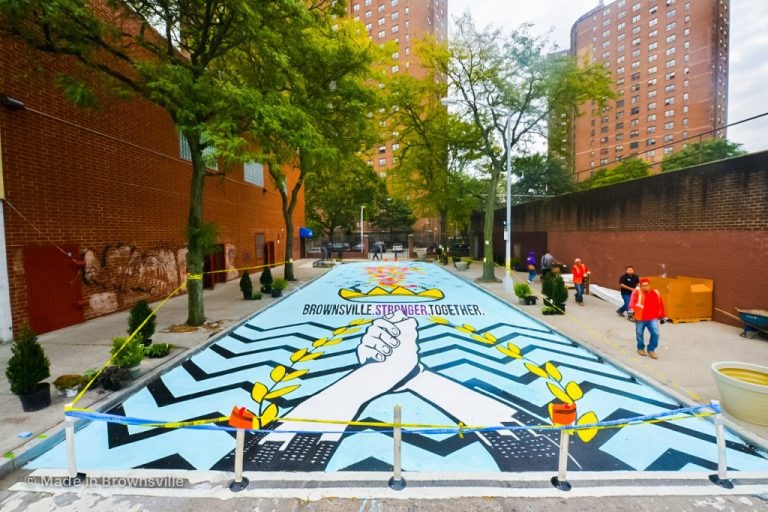 Mayor Bill de Blasio announced on Friday the rollout of new smart city solutions and tech education programs for youth as part of the Neighborhood Innovation Lab initiative at Osborn Plaza in Brownsville, reported Statescoop.
"We are thrilled to see the launch of the Brownsville Innovation Lab which will connect residents to resources, dynamic education opportunities and deliver a significant boost to economic development in the neighborhood," said New York Mayor Bill de Blasio.
On Saturday, the education program kicked off with a youth innovators program workshop on how to develop solar-powered toy cars, led by The Bank of New York Mellon. The smart city education initiative aims to place 36 high school students into a program that teaches digital skills such as application development and product design. The goal is to reach about 1,000 Brownsville youth by the end of 2017 and to use this youth program, managed by the Brownsville Community Justice Center, as a springboard for job programs like the NYC Tech Talent Pipeline.
"The Neighborhood Innovation Lab in Brownsville is the first step in prototyping and iterating on responsive technology that aims to improve the quality of life of tenured residents and create pathways for young people to join the digital economy," said Deputy Director of Brownsville Community Justice Center Erica Mateo.
More than just smart trash cans for efficient pickups and solar-powered smart benches to charge devices, the Brownsville Neighborhood Innovation Lab is a hub for local collaboration, supported by the effort from residents, teachers, city staff and tech companies to identify and to confront shared problems. Since the beginning of the program in March, community leaders have held strategic planning sessions to define the communities' needs with regards to safety, digital literacy and access to healthy food, and to investigate how smart technologies can help with those needs.
"Neighborhood Innovation Labs are 21st century incubators for experimenting with how we can make our urban spaces more livable," said Brooklyn Borough President Eric L. Adams. "I commend all the partners involved in rolling out these new smart city and tech education tools in Brownsville, a neighborhood that has been historically neglected while facing generational poverty."