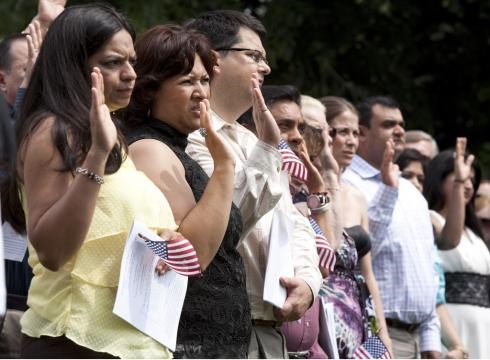 The City Council is expected to introduce a bill today allowing undocumented immigrants to obtain a municipal identification card, reported Crain's New York Business.
The New York City I.D. was first proposed by Mayor Bill de Blasio in his "State of the City" speech earlier this year and allows all New York City residents-- regardless of citizenship status-- access to city services where identification is required, such as leasing an apartment, opening a bank account or checking out a library book.
"Having an official form of identification will bring dignity and peace of mind to many fellow residents currently living in the shadows," de Blasio said.
The legislation is to be formally announced just in time for de Blasio's "100 days" speech today at Cooper Union.