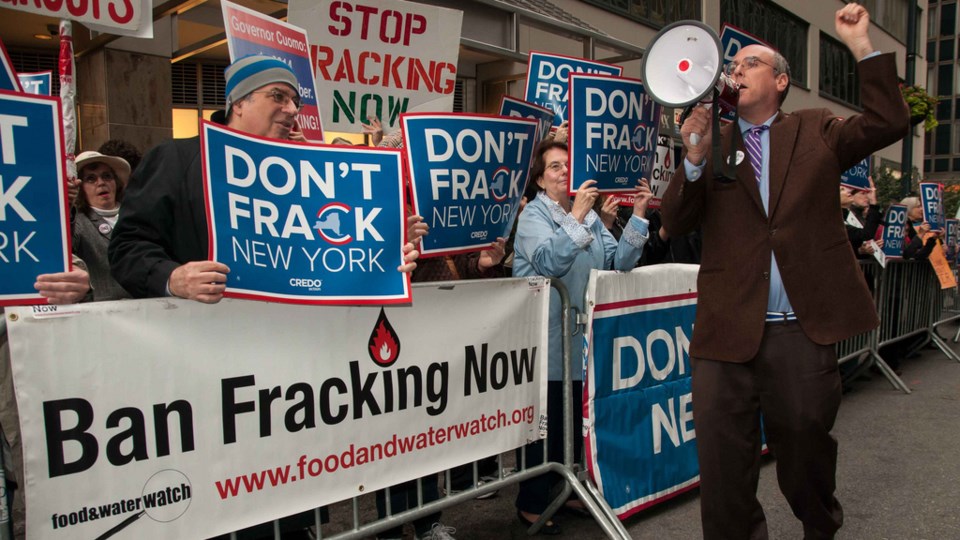 A city Council bill expected to be introduced today will effectively ban hydraulic fracturing or "fracking" in New York City, the Epoch Times reports.
In June, the state's highest court affirmed the legality of bans against fracking instituted by the upstate New York towns of Dryden and Middlefield, setting a precedent that allows more than 170 municipalities in the state of New York to independently ban fracking.
City Councilmembers Ben Kallos, Helen Rosenthal and Costa Constantinides are sponsoring the bill:
"We are standing in solidarity with those towns in banning hydrofracking in our municipality in hopes that we can do this across the state and across the nation," said Council member Kallos in a telephone interview.
Gov. Andrew Cuomo is expected to make a decision before the end of the year on whether or not to lift the state's moratorium against fracking, in place since 2008.