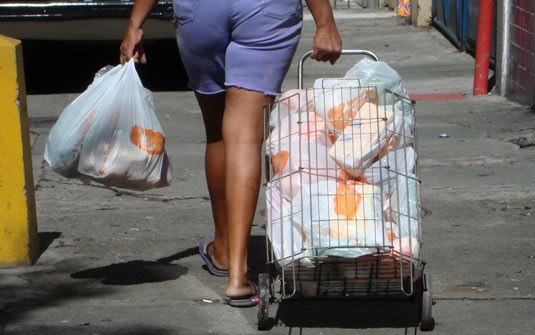 A bill sponsored by 19 members of the New York City Council would require stores to charge customers 10 cents for every paper or plastic bag they take to carry their goods, The Post reports.
The bill is still seven short of the 26 votes needed for passage. But it's on the table.
"New Yorkers use 1 billion disposable, single-use plastic bags every year," said Councilman Brad Lander of Brooklyn, who is a prime sponsor along with Councilwoman Margaret Chin of Manhattan. "It costs the city a lot of money, winds up in trees, clogs up storm drains, and messes up the recycling plants."
Lander said banning plastic bags alone would lead consumers to simply switch to paper bags, which are only marginally less harmful to the environment.
Proponents of the bill point out that other cities, including Seattle, Los Angeles, San Francisco and Washington, DC, have cut down bag waste in their cities following similar measures.
The bill is set to be introduced on Wednesday.