The new 'Potty Parity' bill will require all public restrooms to be equipped with a clean, safe diaper changing table, accessible to both men and women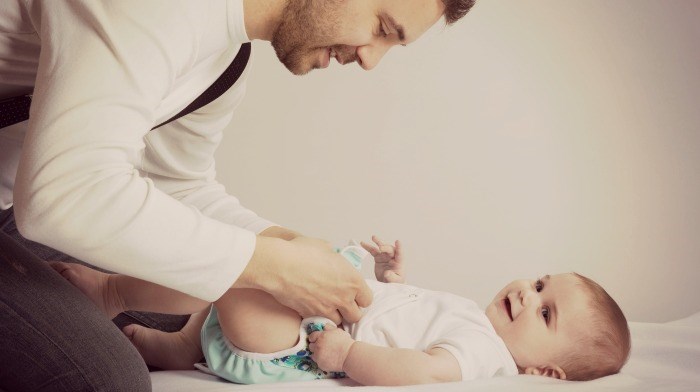 It is not only women anymore who have to change diapers, dads need diaper changing stations, too. Thus, on Monday, City Council passed a new bill requiring all public restrooms in New York City to be equipped with changing tables, in both women's and men's bathrooms.
"More often than not, public restrooms do not have dedicated spaces for families to care for their children," said Brooklyn Councilmember Rafael L. Espinal Jr. who sponsored the bill. "After witnessing a father changing his daughter's diaper on an unsanitary sink in a public space, I thought it was important for diaper changing stations to be a requirement in all public bathrooms."
In 2015, actor Ashton Kutcher famously spearheaded the "potty parity" movement before President Obama signed into law the Bathrooms Accessible in Every Situation Act (BABIES), requiring restrooms in publicly accessible federal buildings to have diaper changing stations, in October 2016.
The new legislation will require department stores, drug stores, restaurants, movie theaters, concert halls, amusement arcades, bowling alleys, museums and other public spaces to provide "at least one safe, sanitary and convenient diaper changing station, deck, table or similar amenity." Older buildings will not have to install changing tables until they are undergoing renovations.
"Moms and dads should have equal access to sanitary and safe spaces when changing their baby's diapers," said Espinal. "I am proud that NYC is building upon the work of President Obama when he required federal buildings to have this requirement. Now, every public building in NYC will have to create a space to allow parents to change their child's diaper with dignity."