Children of Promise, the Bed Stuy-based non-profit that provides support services for children and families impacted by mass incarceration, received a donation of 21 bikes and helmets, thanks to The Nigel Sylvester Foundation (NSF) in partnership with stores Oakley and SWFT.
This event took place on Wednesday, July 6 at the Children of Promise, NYC location in Brooklyn.
"I'm looking forward to sharing another amazing summer with our scholars and CPNYC team. What's summer without bikes? Our scholars are beyond excited to test them out." said Sharon Content, Children of Promise
founder and president.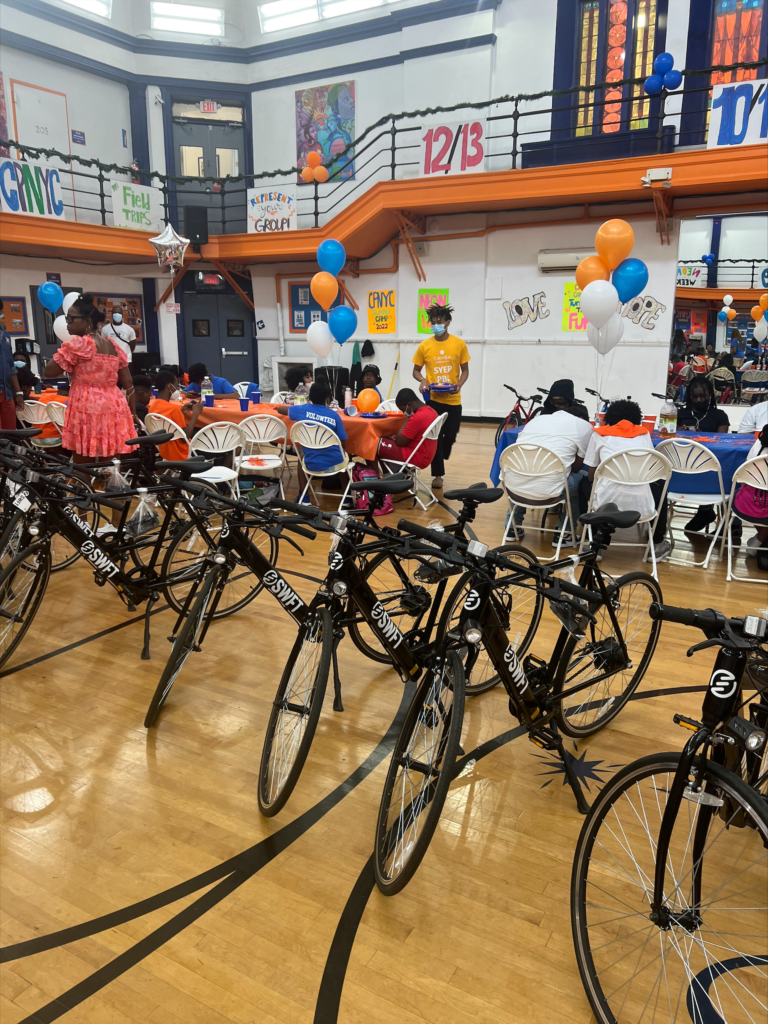 This marks the 100th bike donation from the Nigel Sylvester Foundation in its inaugural year, furthering its goal of transforming the lives of underserved youth and uniting diverse communities through the power of cycling.
"It was only right to get these kids on bikes for the summer. It's the most optimal time for them to ride," said Sylvester, Pro BMX athlete and non-profit founder.
"It was truly special to see the joy on all the kids faces at the Children of Promise summer camp," said SWFT CEO Marc Liniado.