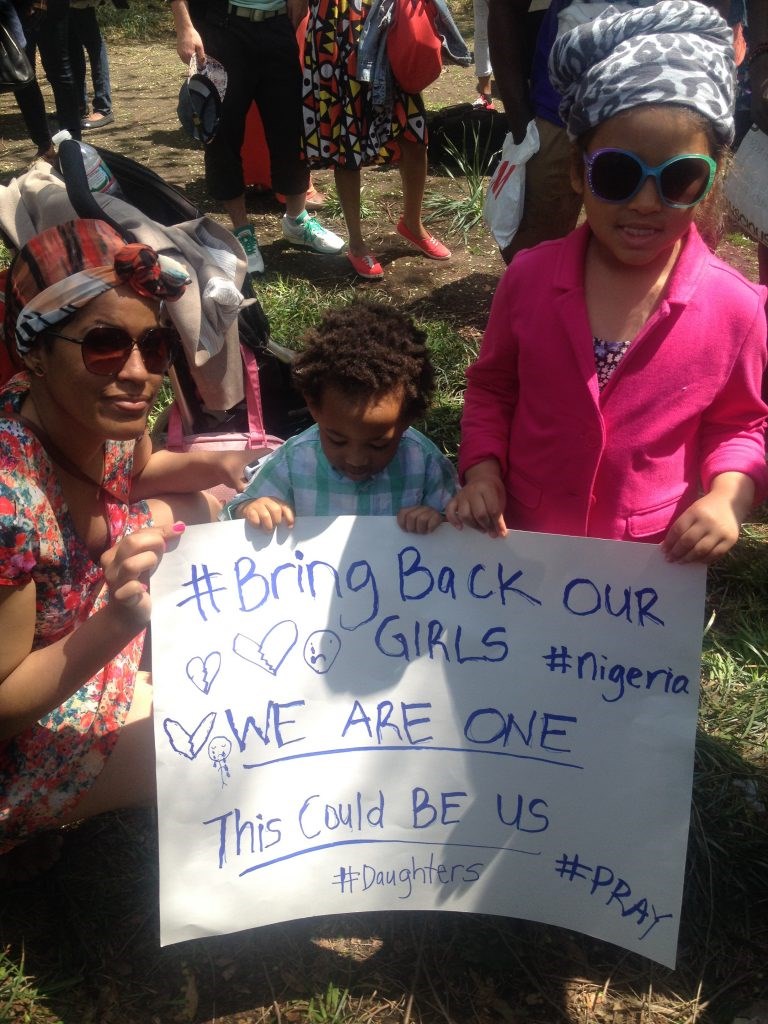 Protesters began taking to the streets this week all around the world, demanding the rescue of hundreds of schoolgirls abducted on April 14 in Nigeria from their school in Chibok by the terror group Boko Haram.
Nigerian police on Friday put the figure at 223 out of 276 girls seized. It's been more than two weeks, and as each day passes with no news of their rescue, citizens across the world have grown outraged.
In New York City, a protest was held in Union Square on Saturday, where thousands of residents across the five boroughs showed up, demanding action from the Nigerian government and greater pressure by the international community for the girls' release.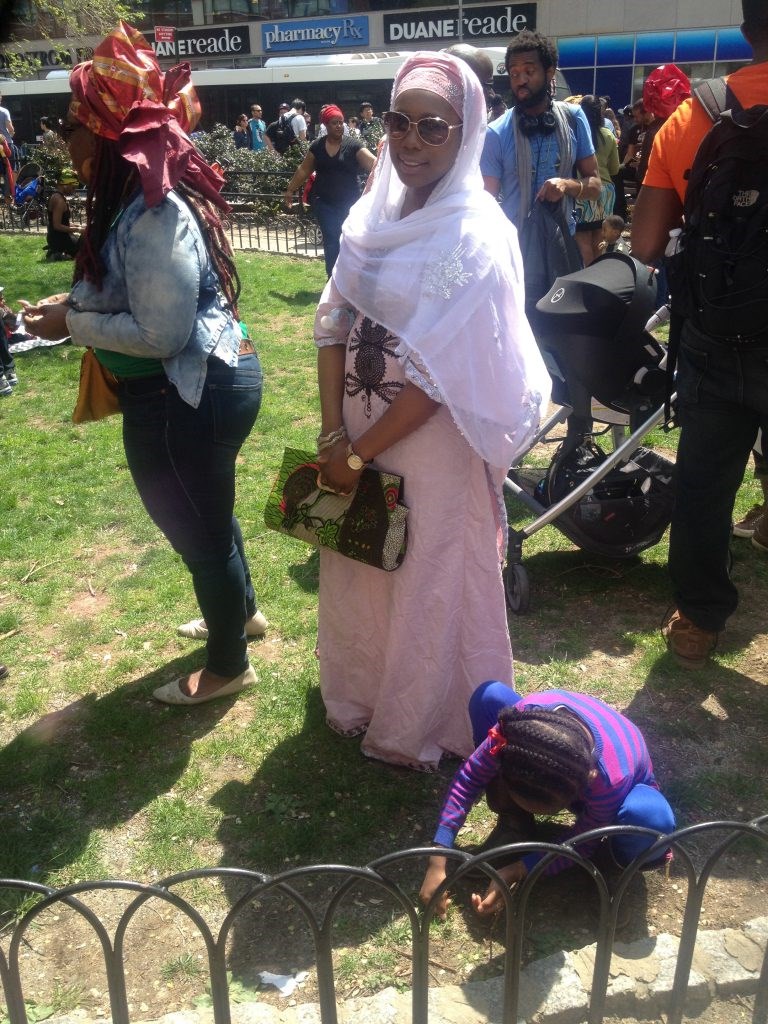 In support of the mothers grieving their missing daughters, women wore geles (head wraps) as a show of solidarity while carrying posters reading #BringBackOurGirls and chanting "Not for sale!" and "African lives matter!"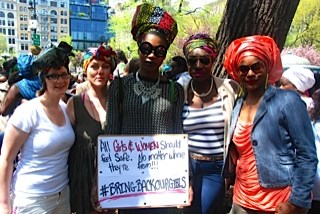 Fort Greene Resident Aletha Maybank attended the rally. She said it was important she show her support because of her current work with Kechi's Project, a program that empowers young girls and women."So I was inclined to continue that level of support," said Maybank.
She called the abduction the "highest injustice," particularly because it took place at a school. And for most young girls in Nigeria, a formal education becomes their greatest chance at escaping the very life into which they were kidnapped.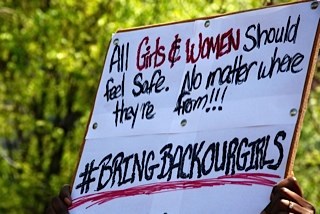 "Now, what keeps resonating in my head is that these 200 young girls are changed for the rest of their lives," said Maybank. "I can't even come close to imagining what they are experiencing on a day-to-day basis at this moment. And each day that passes while they still are not rescued pains me."
Bed-Stuy resident Clarence Nurse and his wife Helen, along with his two daughters, ages 8 and 12 and son, age 10, also attended the rally on Saturday.
"Personally, I felt close to the movement because I have daughters," said Nurse. "I put myself in the shoes of the fathers of the Nigerian girls, and I know I'd want global awareness if I were them.
"My kids are young, and I want to develop a DNA in them that they have a responsibility to help and bring awareness to injustices when and where they can, not simply sit back and let things happen."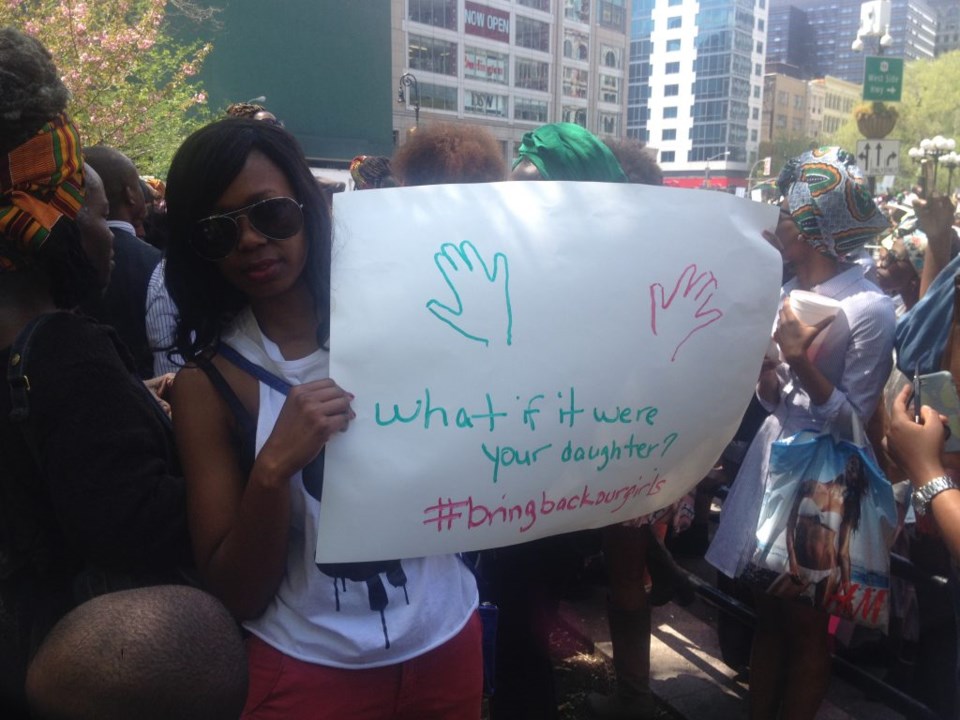 "I came out because I am passionate about women and girls," said Fort Greene resident Crystal Whaley who co-founded a Rites of Passage organization for tween girls-- many of whom, she points out, are of the same ages as the girls who were abducted.
"The protest was extremely necessary, as there was barely-- if any-- coverage in mainstream news," said Whaley.
"The lives of black girls are precious, sacred and in need of protection! I'm hoping the nationwide protests result in a global saturation of attention and international pressure to release all the girls and shine a light on the horrors of human trafficking."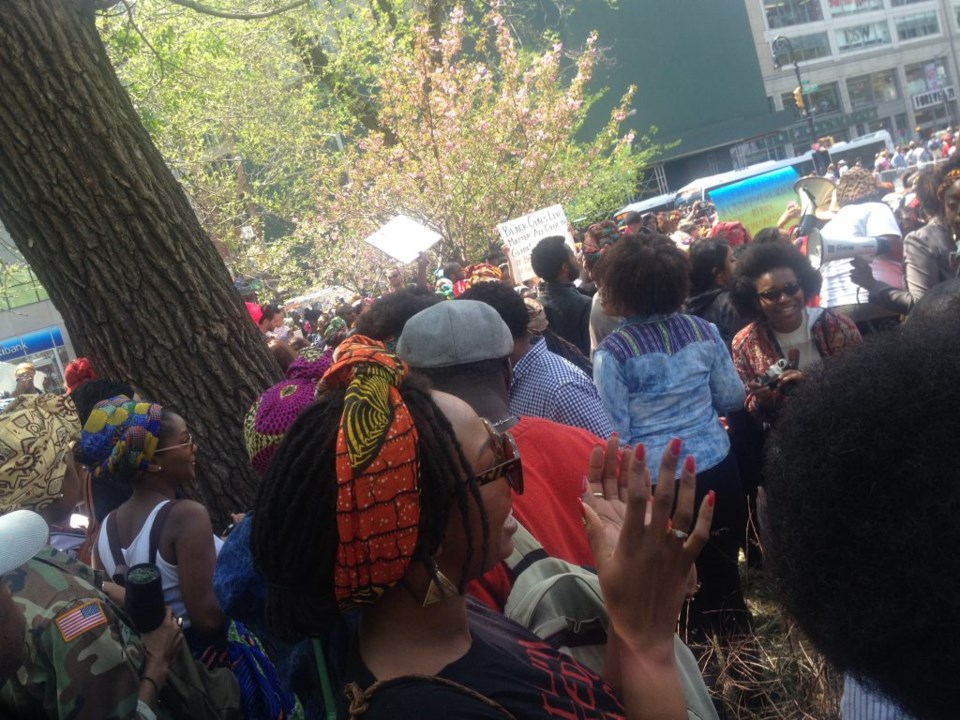 "What country in the world where over 200 kids go missing, and the next day, it's business as usual," said Akin Akinsanya, a Nigerian-American and founder of NYAW-NYC and African Restaurant Week.
"If the president of Nigeria cannot mobilize the resources of our country and the goodwill of the international community to find those girls, then he should resign.
"It's that simple. It's that important."