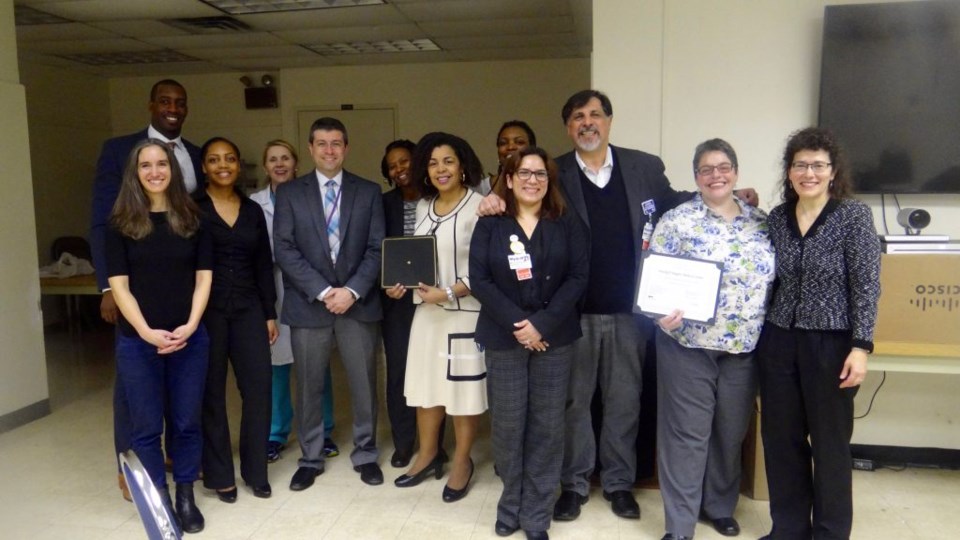 On Monday, three clinics in Central Brooklyn-- Bedford Stuyvesant Family Health Center, Brookdale University Hospital and Wyckoff Heights Medical Center-- each were named the recipients of a $25,000 grant as start-up support to launch a new program that aims to revolutionize how healthcare providers administer prenatal care.
The new model is called CenteringPregnancy, an evidence-based model of group prenatal care with three major components: health assessment, education and support. The model has been shown to improve the health outcomes for mothers and babies, including lowering rates of preterm birth, which is the leading cause of infant mortality-- a huge problem in low-income communities, including parts of Central Brooklyn.
Bedford Stuyvesant Family Health Center, Brookdale University Hospital and Wyckoff Heights Medical Center will be the first to implement the CenteringPregnancy model in Brooklyn.
Healthy Start Brooklyn-- a partnership under the city's Health Department that is charged with providing community-level support for perinatal health-- awarded the grant to the three organizations and made the announcement at the health department building on Throop Avenue in Bed-Stuy.
"When we look at the neighborhoods that we're working in-- Brownsville for instance, we're seeing nearly three times as many babies dying in these neighborhoods compared to other neighborhoods six miles in," said Assistant Commissioner of the NYC Department of Health and Mental Hygiene Dr. Torian Easterling at a press conference acknowledging the three health centers. "So when we think about our approaches and the work that we do for the Center of Health Equity, that includes how do we invest in neighborhoods, partner with community advocates and how we make the case around injustice?"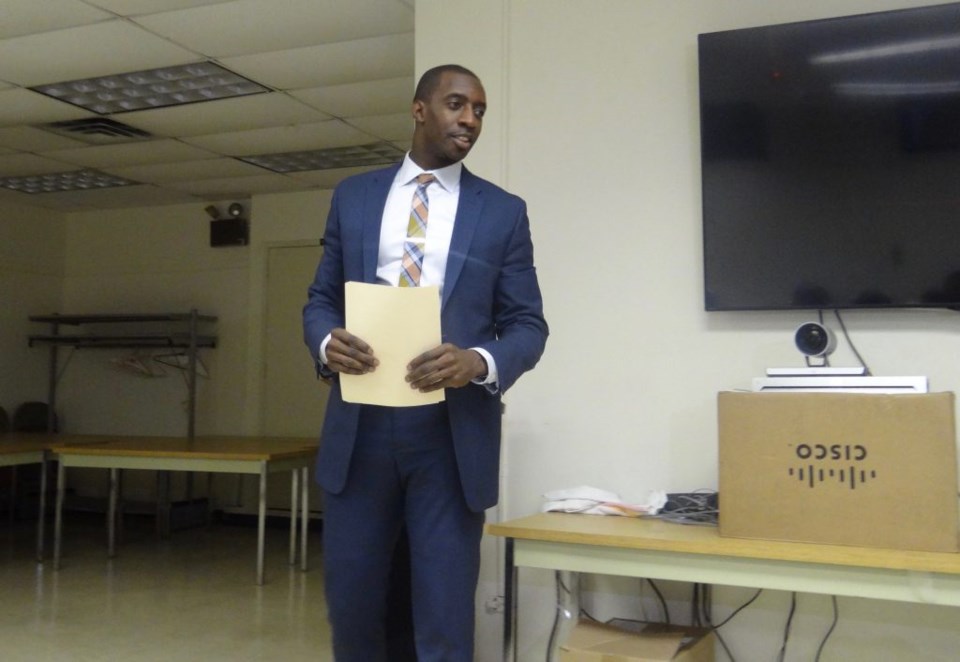 Under the CenteringPregnancy model, a medical professional and co-facilitator deliver prenatal care to women in groups of 8 to 12, helping to facilitate in-depth education and peer support, in addition to the standard prenatal health assessment.
Each pregnancy group meets for a total of 10 sessions throughout pregnancy and early postpartum. The practitioner, within the group space, completes standard physical health assessments.
Through this unique model of care, women are empowered to choose health-promoting behaviors. Health outcomes for pregnancies, specifically increased birth weight and gestational age of mothers that deliver preterm, and the satisfaction expressed by both the women and their providers, support the effectiveness of this model for the delivery of care.
In addition to reducing preterm birthrates, the CenteringPregnancy model also has been shown to increase breastfeeding rates, attendance at prenatal and postpartum appointments, while offering group support that reduces feelings of social isolation.
"We're really looking to utilize the Healthcare Institute's CenteringPregnancy model to see how we can impact birth outcomes... using data, social support and storytelling to talk about what's happening in the neighborhoods," Dr. Easterling said. "I want to say congratulations [to these three institutions] for collaborating with us to really address pregnancy outcomes and birth outcomes."
For more information on the CenteringPregnancy model, go here.