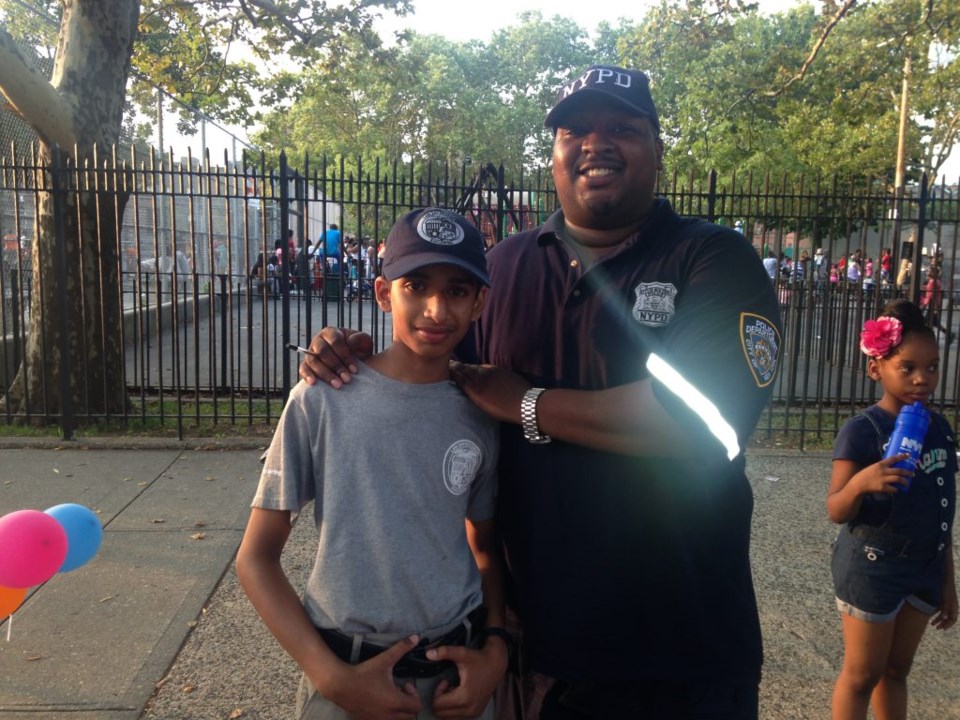 Thousands of residents from Bedford Stuyvesant, Crown Heights and Fort Greene/Clinton Hill last night enjoyed the National Night Out Against Crime.
The event, celebrated across the country, brings local police together with the community for a day of camaraderie among adults, games, rides and face painting for kids, music, informational vendors and free food.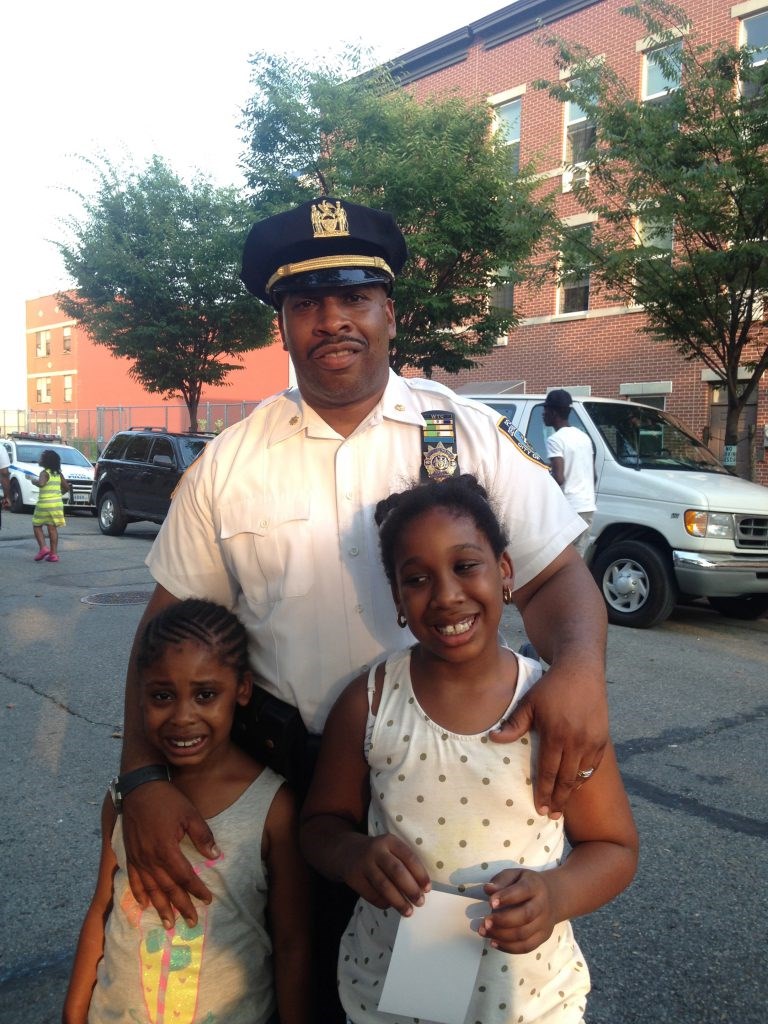 The 81st Precinct event took place in Jackie Robinson Park off where Fulton Street, Utica Avenue and Malcolm X Blvd meet. The precinct's commanding officer Deputy Inspector Scott Henderson said that the event shows the overwhelming majority of the residents in the precinct are good hard-working people and those that commit crimes are a very small minority.
"My philosophy has always been to make sure we partner with the community, because we have a limited number of cops and we need the community's support and help," he said.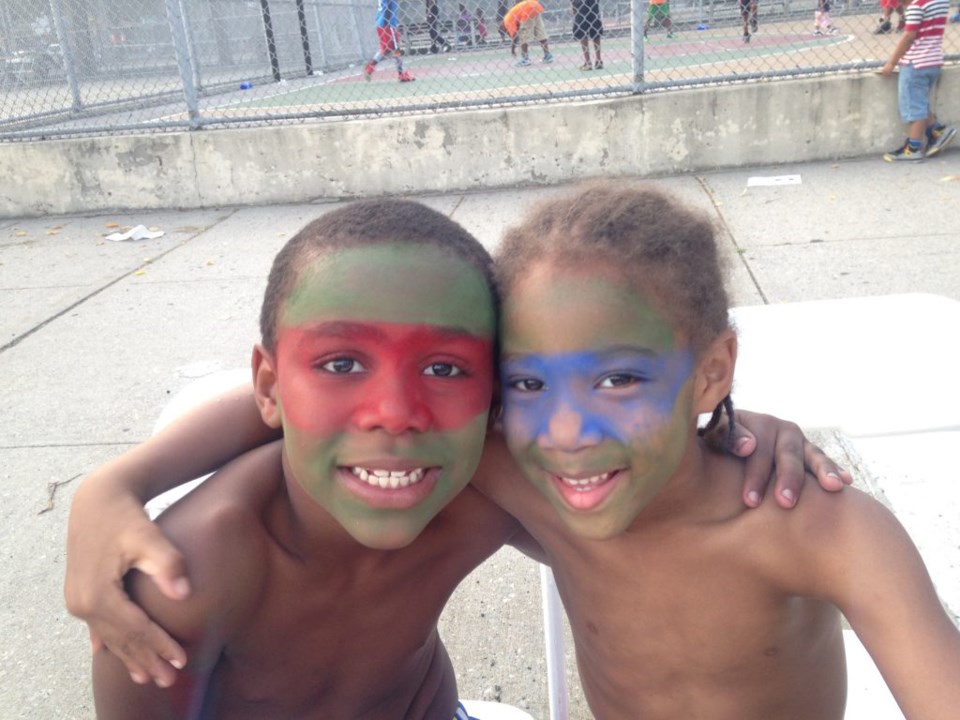 The 79th Precinct celebrated their National Night Out Against Crime at Von King Park. Commanding Officer Captain John Chell, who has been at the precinct about a month, said he is amazed at the beauty in the community and the pride that residents take in Bed-Stuy.
"Community policing is very important and in effective policing you need a partnership with the community," he said.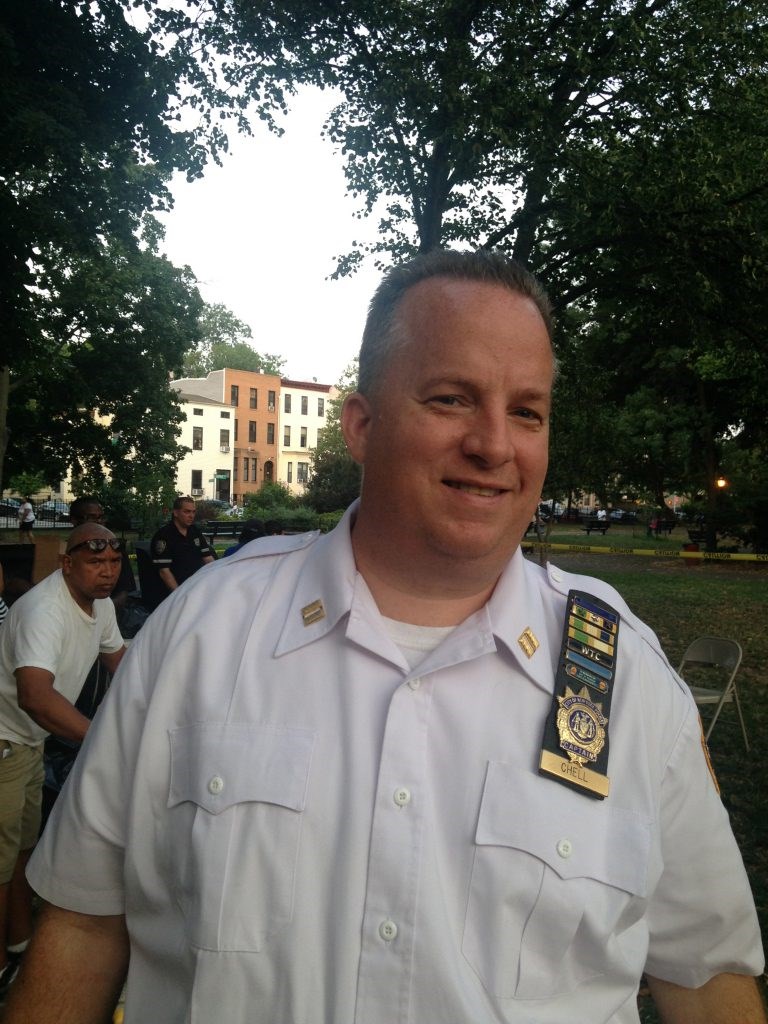 Among the vendors included tables for resident to sign up for health services, Head Start, volunteer ambulance services, the police Explorers Club for teenagers interested in becoming involved in policing and other volunteer groups.