By Sophia Salmon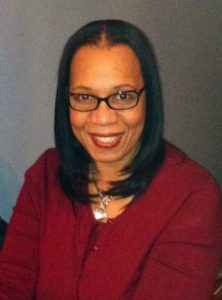 Joan Sherwood, a doula with the By My Side Birth Support Program, describes doulas as "the keepers of birth journeys, the keepers of darkest secrets, and they hold the key to the birthing stories of many women." In October of 2015 Joan was the doula for the By My Side Birth Support program's 400 birth and expressed how elated she was to be the keeper of that journey for her client. Helping her client to get the birth outcome that she wanted, which was being able to have a vaginal delivery of a healthy baby and begin breast feeding, Joan expressed she was overcome with happiness and felt "I do make a difference."
By My Side Birth Support Program is part of Healthy Start Brooklyn, offering free doula support during childbirth. Doulas are trained birth assistants that provide non-medical support to aid women and families before, during, and after the birth of a baby. Doula services at times come with a high price tag, and are often assumed to only be afforded by women in affluent communities. By My Side provides these services for free to pregnant women in East New York (11207, 11208), Brownsville (11212 11233), Bedford-Stuyvesant, and Bushwick (11216, 11221) — to help address the lack of access to doula care in these neighborhoods.
After hearing about the work through her friend, Joan decided she would use her time in retirement to fulfill the need to change outcomes of disparities in lower income neighborhoods. With a background in holistic health, Ms. Sherwood felt as though it was her calling. Thinking back on that time, she described that it was like the feeling of, "What do I want to be when I grow up,?" and that "It was a feeling of spirit and being at home". Joan feels passionately that "every woman deserves to have a doula", and that working with By My Side is an "opportunity to give back on a generational level," Joan has been a doula with the program for over five years, and humbly spoke of how By My Side "showed her a different side of life."
The "encompassment of being a friend, a mom, a sister, and even a grandmother," Joan describes her work as a doula as the sacrifice to put someone before yourself; to always be there through the journey of a woman's pregnancy and for some time thereafter. With that in mind, Joan thought back to many missed memories and missed holidays. When receiving a call to be with a client during their labor, she spoke of missing birthdays and quality time with her own children and family. Fully committed to her duties, Joan recalled a time that her husband took her to the movies for Valentine's Day and she received a call from a mom. Despite his protest, Joan left with him in tote and went to be the support system she vowed to be. Joan happily discussed how, as a doula, she is her client's confidant -someone to whom her client can tell anything. She is a judgement-free outlet with whom a mom and family can be their authentic selves. She is the receiver of a late night client calls with questions such as "is it okay for me to have a glass of wine?"
Joan discussed that doulas have always been around -far before the 400th delivery! However, being able to accomplish the goal of the program and the goal of the mom was a great feeling of empowerment.