With more than 600 years of life experience between them, six centenarians were honored at NYC Health + Hospitals/ McKinney for Women's History Month.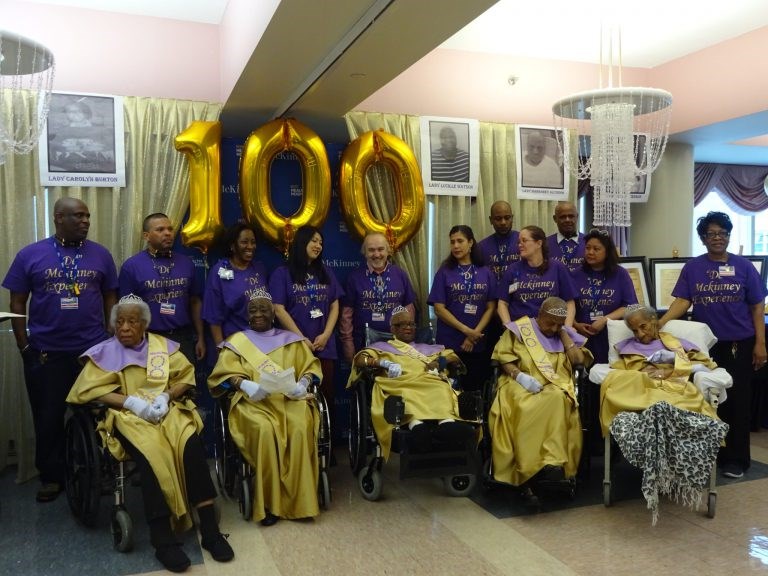 "No other facility in Brooklyn has six centenarians, so that means McKinney is doing something right," Alice Cooper, the assistant director of hospitals at NYC Health + Hospitals/McKinney, declared with pride.
On Wednesday, March 28, Cooper, the staff of the East Flatbush nursing and rehabilitation center, residents and loved ones held a joint birthday celebration for six McKinney residents who have recently reached 100+ years of age.
The birthday girls Margaret Alcindor,101; Caroline Binns, 100; Carolyn Burton,100; Rebecca Gilmore, 100; Enid Peterkin, 102; and Lucille Watson, 100, dazzled in their matching gold and lavender robes, lilac gloves and crystal tiaras. The ladies were given the royal treatment with speeches from McKinney's top directors, musical serenades and awards from the offices of Council Member Mathieu Eugene, State Senator Jesse Hamilton and Congresswoman Yvette Clarke. The McKinney staff even presented the seniors with the facility's own Centenarian Experience Award. "You are a phenomenal woman," each award read. "McKinney is honored to be a part of your legacy."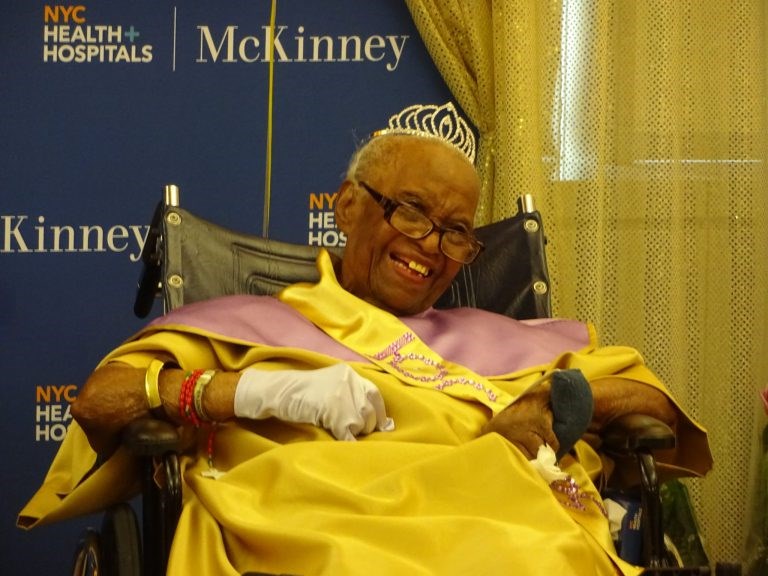 According to Eslyn Simpson, McKinney's director of social services, reaching 100 years of age isn't an uncommon feat for the residents at the facility. But having six residents simultaneously reach this rare life milestone truly displays McKinney's quality of care, according to Simpson. And because these centenarians are all women, McKinney saw it fit to honor them during Women's History Month.
For the staff of the East Flatbush nursing and rehabilitation facility, this evening also served as a celebration of the work they do at McKinney. "We're a family-oriented setting and people do care," said Simpson.
This level of care was not lost on the birthday celebrants. "Thank you, McKinney. Thank you to all the nurses," Lucille Watson said near the end of the evening. "I love you all. I hope I've been a good girl."
Take a look at the photos from this very special celebration.