A number of Brooklyn nonprofits centered on early childhood education have been awarded $25,000 each to support the parents and caregivers of the children they serve aged under 3.
The grants are part of poverty fighting philanthropy group Robin Hood's $10 million FUEL for 50 program, a new initiative to support young children's learning and development through programs focused on their caregivers.
The 50 nonprofits awarded were selected from a pool of 355, and have missions ranging from mental health and job training to immigration and legal services. Each will receive $25,000 in unrestricted funding, access to expert workshops and support, and opportunities for up to $1 million in funding over the next two years.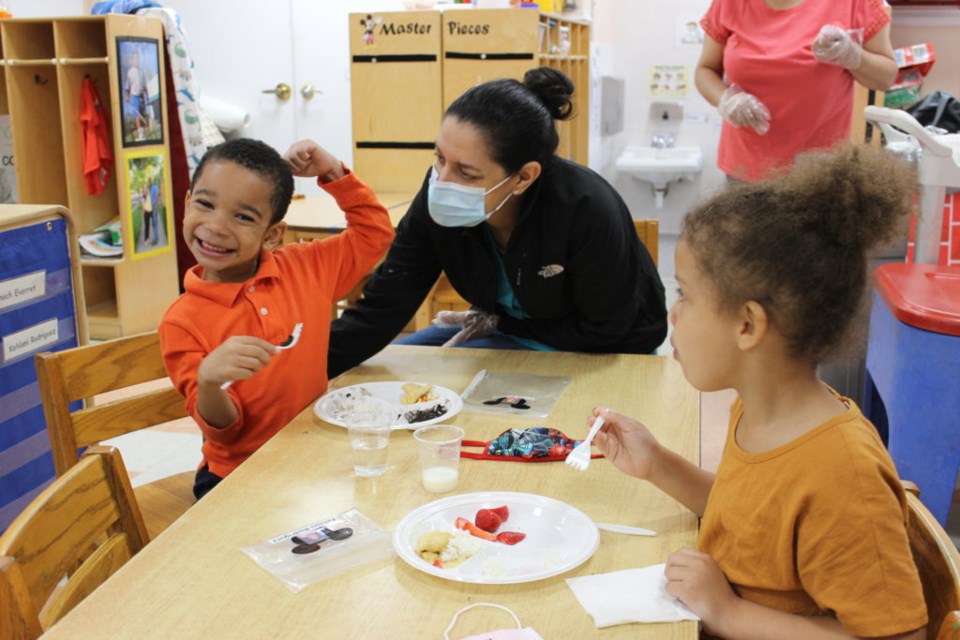 Dr. Kelvin Chan, managing director of Early Childhood at Robin Hood, said FUEL for 50 was structured around a holistic, family-centered approach to early childhood, and it was critical that the initiative engaged programs "beyond what we think of as 'traditional' child development work."
"By uplifting organizations that support parents and caregivers of children 0-3, we are shifting the narrative around what it means to support early childhood development, while getting one step closer to making New York City an early learning metropolis where every aspect of our society recognizes and promotes the development of our youngest members," Chan said.
Brooklyn nonprofits selected include Cypress Hills Child Care Corporation, which applied with its Magic Doors / Puertas Magicas program. The program offers a full suite of bilingual services for families of infants and toddlers to meet their most pressing needs for parent education, learning-rich events and psychological consultation, the organization says.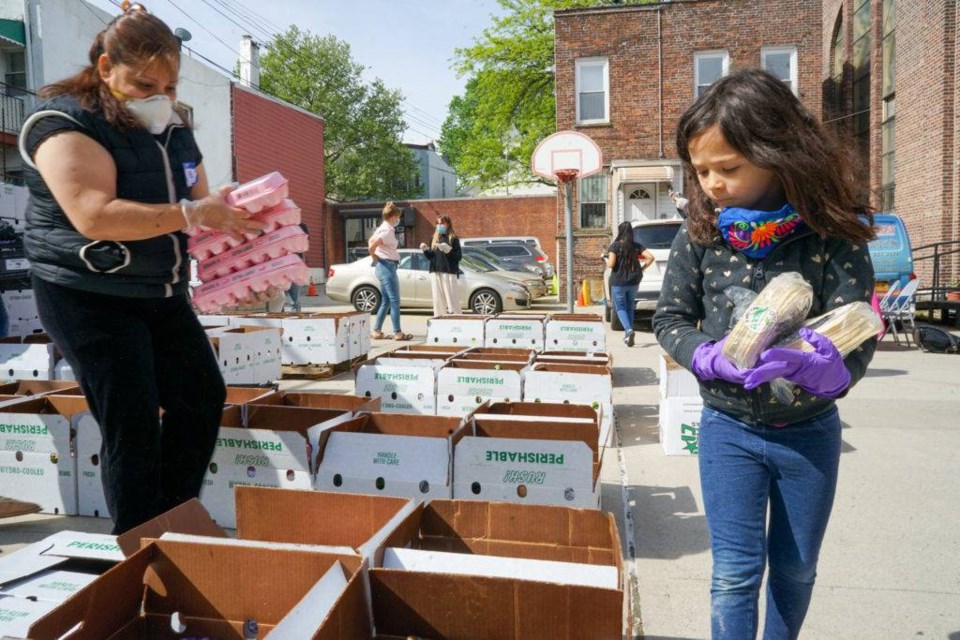 Brooklyn Community Housing & Services, Inc., was also selected with its Fresh Start program, which is an aftercare program for graduates of Arbor Inn's short-term housing for mothers with children under eight who are experiencing homelessness.
Friendship Circle of Brooklyn will receive funding for its Parent Support Network: a parental support program to provide guidance, advice and assistance to families with children who have special needs or are developmentally delayed.
Families Together, a program developed by Mixteca, will be funded to provide a communal, strengths based approach to promoting mental well-being while also acknowledging hardships in the Latinx immigrant community due to structural racism and discrimination, Mixteca says.
And North Brooklyn Coalition Against Family Violence will get funding for its Parenting from Power program, which provides programming for trauma survivors to support their children.
These are just some of the Brooklyn organizations that have been awarded. For a full list, click here.
Robin Hood jointly released a report on the goals and implementation of FUEL for 50, which includes data and insights from the pool of 355 applicant organizations. Robin Hood says it found that despite it not being a traditional branch of child care, community organizations of all sizes and mission areas were working on creative ways to support parents and caregivers of young children.
According to the report, caregiver stress was a predominant theme, with more than 80% of programs focused on reducing sources of stress and 40% of applications citing mental health support.
Kassa Belay, co-director of United for Brownsville and a member of the FUEL for 50 selection committee, said Robin Hood had been "extremely deliberate" in designing and implementing an initiative in FUEL for 50 that would celebrate all facets of early childhood work.
"Rather than continuing to fund programs that were already on their radar, the FUEL for 50 team took the time to go beyond surface consultation with community-based organizations and New York City parents by directly involving organization and community representatives in the grantee selection process itself, reconfiguring how funding flows into historically marginalized communities," Belay said. He said through United for Brownsville, he had himself seen the power of Robin Hood's investment "to catalyze critical change in my community."
On top of the funding, the 50 organizations can take a series of optional workshops with experts in child development and nonprofit management.
In November 2022, FUEL will award up to 10 of the selected organizations $250,000 in additional funding to test the efficacy of their programs, and – in 2023 – up to three awardees will receive an additional $1 million to scale their efforts.
Robin Hood says FUEL for 50 was born out of the organization's Fund for Early Learning, which launched in 2016 with a mandate to help transform New York City into an "early learning metropolis" by focusing on children three-and-under living below the poverty line.