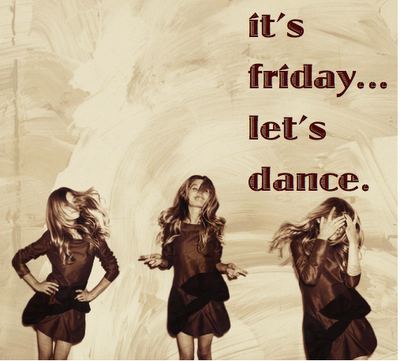 What are you doing this weekend? That's such a banal question and one that's also rife with anxiety.
If your weekend IG feed consists of empty Grub Hub containers and pics of your kitty boo boo, then there might be a problem. It's time to get off the couch, stop playing with your kitty boo boo, and hit the Brooklyn streets. 'Cause the weekend don't come around everyday.
To help you out, I've listed seven fun things that you can do this weekend-- things that will convince friends that you're not turning into a cat lady or surfing the dark web for troubling content with Jared from Subway.
It's your Brooklyn Weekend Guide and some suggestions to spark a flame in your miserable existence. Ok, was that too much?
FRIDAY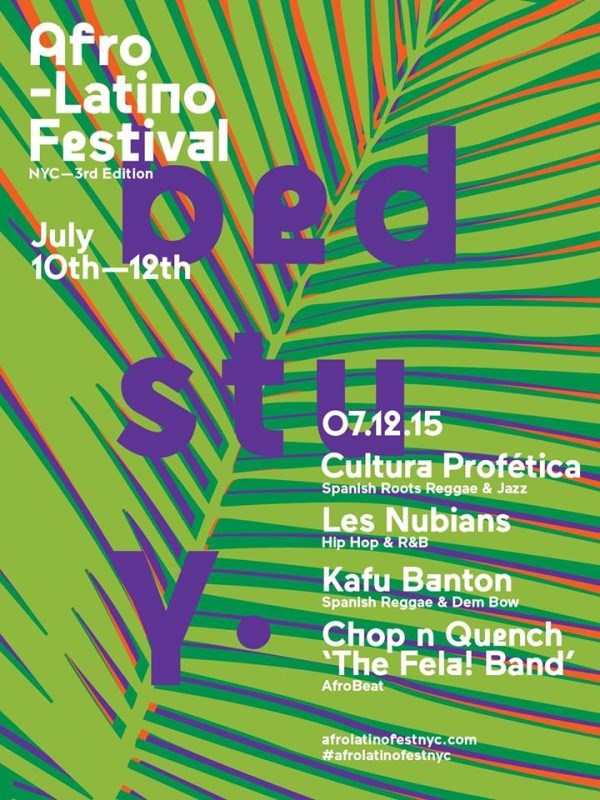 Afro-Latino Festival, July 10th-July 12th, Various Places, $30 and up, All Day and Night
It's a lot going on at the Afro-Latino Festival. I took this right off their website: "The Afrolatino Festival of New York celebrates the contributions that people of African descent from Latin America and the Caribbean have made to our city and the global culture as a whole. ".
It's in it's third year, this thing is massive and it's not just in Brooklyn either, as Harlem is busy with it as well. It's an opening gala, receptions, art exhibitions, talks, film screenings and live performances. It spans the full three day weekend and there's something for everybody. They have a really good website, and it breaks it all down for you. Click here for more information. I HIGHLY RECOMMEND this event. Go see something!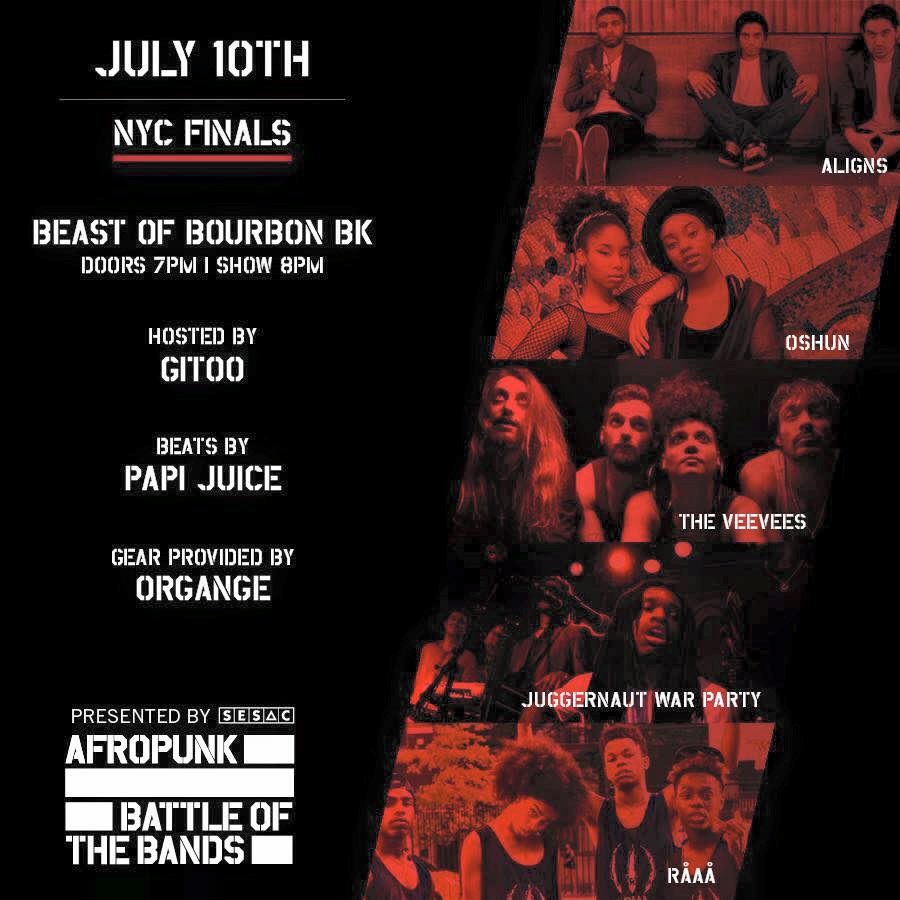 AFROPUNK BATTLE OF THE BANDS, Beast Of Bourbon, 710 Myrtle Ave, 7pm, $5 (Clinton Hill)
It's the finals, with the winner going on to perform at Afropunk in August, along with Lenny Kravitz, Kelis, Lauryn Hill, Danny Brown, Gary Clark Jr and a bunch of others. Go check it out, so you can brag to your friends that you helped get a band on stage at a super important music and lifestyle festival. It's only 5 bucks, but unfortunately, the processing fee is nearly half that. My money is on Oshun, though I would never gamble on this contest and hence won't even talk about the odds my bookie in Bay Ridge is laying. Cop a ticket by pressing this link.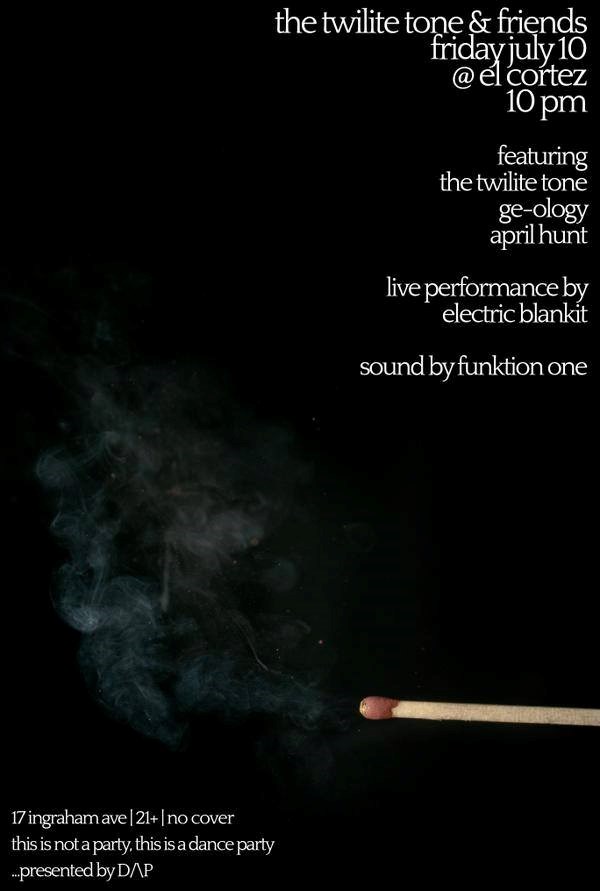 THE TWILITE TONE & FRIENDS, El Cortez, 117 Ingraham Ave, 1opm, Free (Bushwick)
I've had the pleasure of dancing at parties where The Twilite Tone and Ge-ology have manned the decks and I must say that they're really good. It will be classic party rock situation, with the ultimate goal being the boogie. They want to make you dance. They shall make you dance. I have no idea what El Cortez is, and frankly, it doesn't really matter. They're both all-star, veteran DJs and worth every cent of the free entry. I repeat, this party is FREE! You can't beat that with Rachel Dolezal's curly extensions. It's also a live performance by Electric Blankit and a bonus DJ set by April Hunt. This is a no brainer people. Click Here for more info or to see if any of your friends are going, and maybe split a Lyft. Maybe even use those three free rides they give you for signing up.
SATURDAY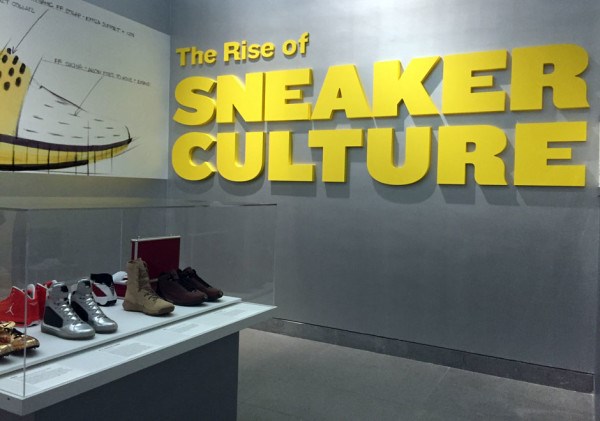 THE RISE OF SNEAKER CULTURE, Brooklyn Museum, 200 Eastern Parkway, 11am-6pm, $Cost Of Membership (Crown Heights)
You should hit this on Saturday. BUT, it's the sneak preview, which means that you have to be a member to see it on Saturday. They have an opening reception on July 16th, but that's the expected. Take this opportunity to make a cultural power move, by buying a membership to this top, international museum, right here in Brooklyn, and peep the exhibit before the masses. That's some cool ish! If you talk about this at work on Monday, you will be the MAN. If you post some pics on IG, from the sneak peak, it will surely get more likes than your kitty boo boo. Sneaker culture is super huge and it's a good chance that it has affected you in some way, whether you stand in line for a pair of pigeons or get all your kicks at Modells. Besides, you might meet someone interesting to split your Grub Hub bill after the exhibition!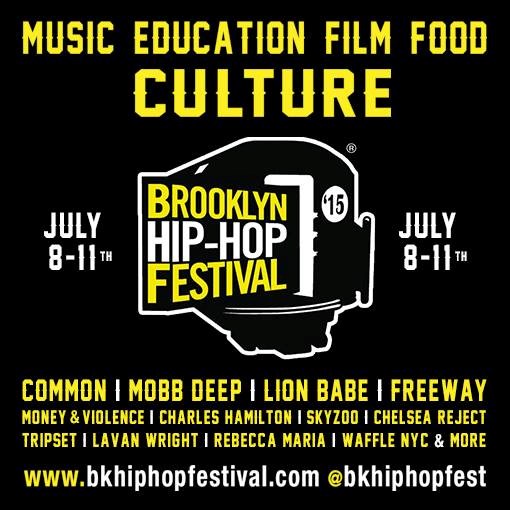 BK Hip-Hop Festival, July 10th & 11th, various places, $10-$140
You might have heard of it, being that the festival is in its eleventh year, but it's a lot more to it than the concert. Yeah, Common is headlining, along with Mobb Deep and it's other cool new bands playing, like Lion Babe, but did you know about the film festival component? Did you know about the art exhibition and conference? Probably not. I suggest you hit up their website by clicking here and find out more info. The concert is July 11th, at 50 Kent in Williamsburg, but you gon learn today...it's more than just the live show.
SUNDAY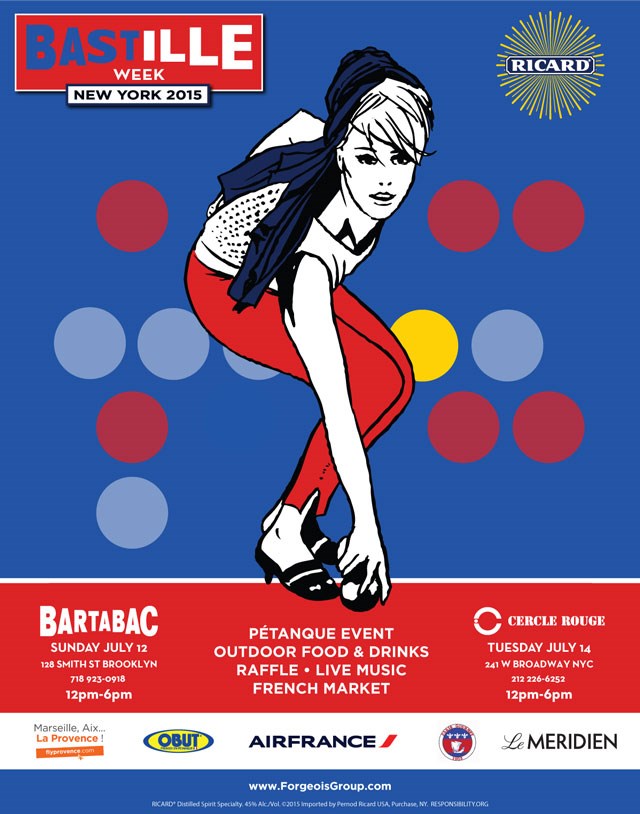 BASTILLE DAY, BAR TABAC, 128 SMith Street, 12pm-6pm, $free 99 (Cobble Hill)
Everybody is French on Bastille Day. It's an awesome celebration of food, drink, games and culture and you don't even have to be a Francophile to participate. Home base for the celebration is at Bar Tabac, but it's that entire street that has the celebration. French kiss a stranger. Wait, that might get you slapped or thrown in jail. Maybe get yourself a French75 cocktail, which I had today on the DIck & Dave show, on BK Live. Play that game with the balls in the sand and get all existential. Ok, that was a stereotype, but if you generally wear a beret when it's not Bastille Day, you're already ahead of the game. You can't lose, just don't remind any French person about Freedom Fries, because that's not cool.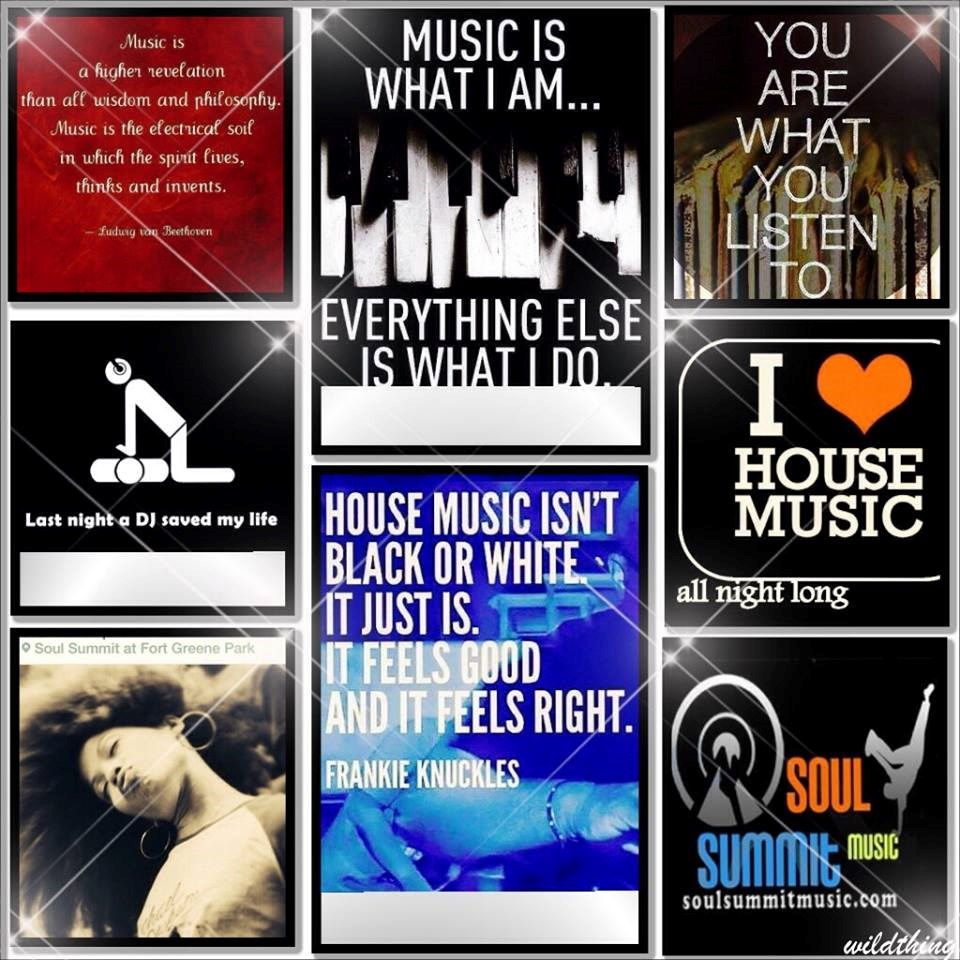 SOUL SUMMIT, Fort Greene Park, Dekalb Avenue, 3pm-8pm, (Fort Greene)
This event is legendary and highly anticipated. Now in its thirteenth year, it rocks on Sundays in Fort Greene Park. When it first started, I could afford to live in Fort Greene. I can no longer afford to live in Fort Greene, so I take this opportunity, each summer, to act like I'm still in my neighborhood park. Maybe stop by Madiba for some South African Food or grab some of that artisinal Ice Cream from General Greene. Take it to the park and get your boogie on. It's family and kid friend. You can even bring your dog, as long as it's friendly and doesn't snap at people getting down to the best in House Music. Click here, to visit their website and learn more about the institution called Soul Summit
There you have it. Now get out there and have fun!