Bushwick's Sol Sips owner Francesca "Sol" Chaney is preparing her next culinary coup, reports Eater.
The 23-year-old chef and entrepreneur first garnered attention last year when she opened her cafe, embarking on a mission to make healthy, delicious and affordable vegan food accessible to the inner-city community. Now, merely a year later, she plans to expand beyond the fast-casual eatery at 203 Wilson Avenue to open an "experimental" dining venue that will feature music, art and vegan food.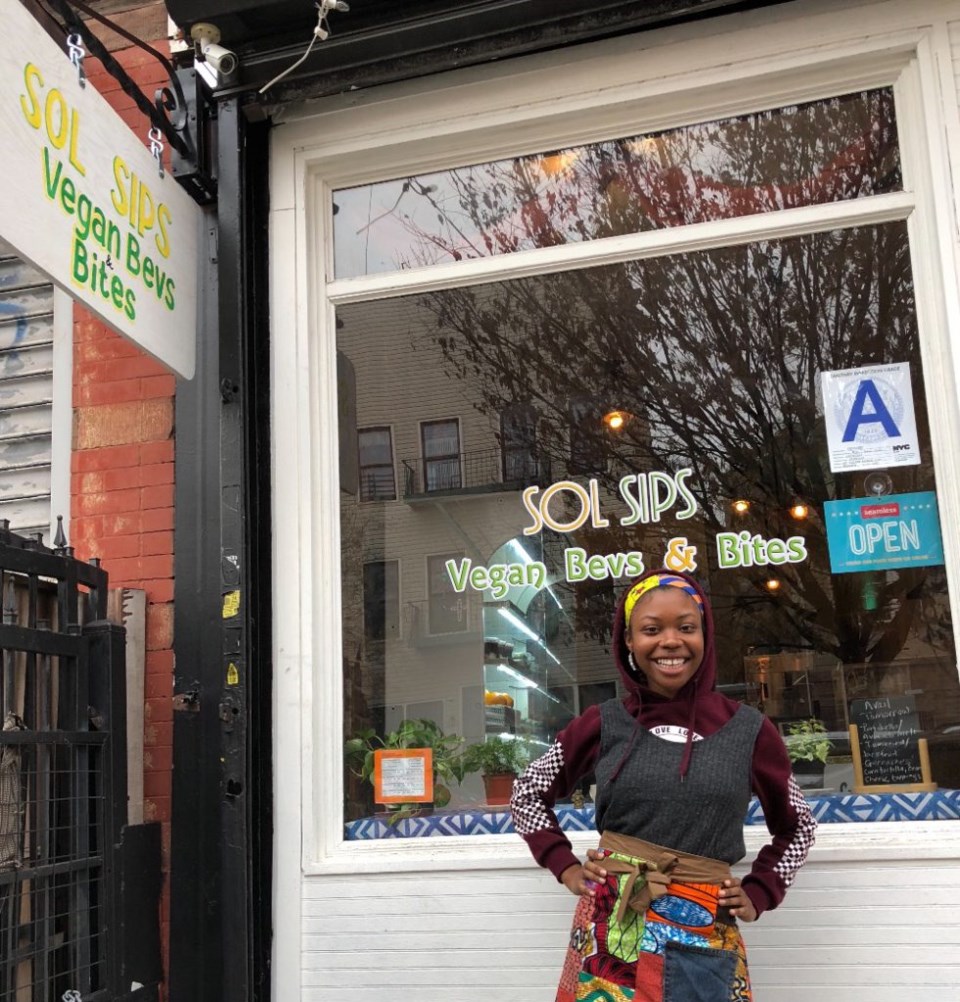 First Sunday, so the name of Chaney's new venue, will be a full-service restaurant with a small performance stage. Slated to open this July, the restaurant will be located just around the corner from Sol Sips.
"I've always wanted to have a full-service restaurant that would be able to incorporate art, and I knew, coming into Sol Sips, that that was going to be the plan in the long run," Chaney said.
From Thursday to Sunday, the restaurant will offer two-hour-long dinner-and-art experiences that require guests to make reservations and choose their dishes prior to their arrival at the restaurant. Like at Sol Sips, the menu, which still has to be finalized, will be 100 percent plant-based.
From Monday through Wednesday, the restaurant will offer a la carte service and welcome walk-ins, though the details still need to be hatched out, said Chaney. She will be welcoming the diners' input to finalize the concept.
In addition to adding affordable plant-based food options in the neighborhood, First Sunday will serve as a platform for emerging local artist, particularly people of color, Chaney said.
"My inspiration is just coming from the fact that there are so many ideas that are within Bushwick from artists and creatives that are looking for a space," she said. "We're just making it something for the people, by the people."