On Thursday, Wyckoff Avenue small business owners and locals rallied for rent relief, saying they were struggling to make ends meet during COVID-19.
City Council candidate Rick Echevarria organized the rally for Bushwick merchants in response to the extreme financial challenges they were facing and lack of help they were receiving, he said.
"There's no actual plan to reduce their mortgages or give them some kind of financial outlet," he said. "And the little programs that do exist like the PPP just square them up because the average loan in this area has been in the $2-5,000 range."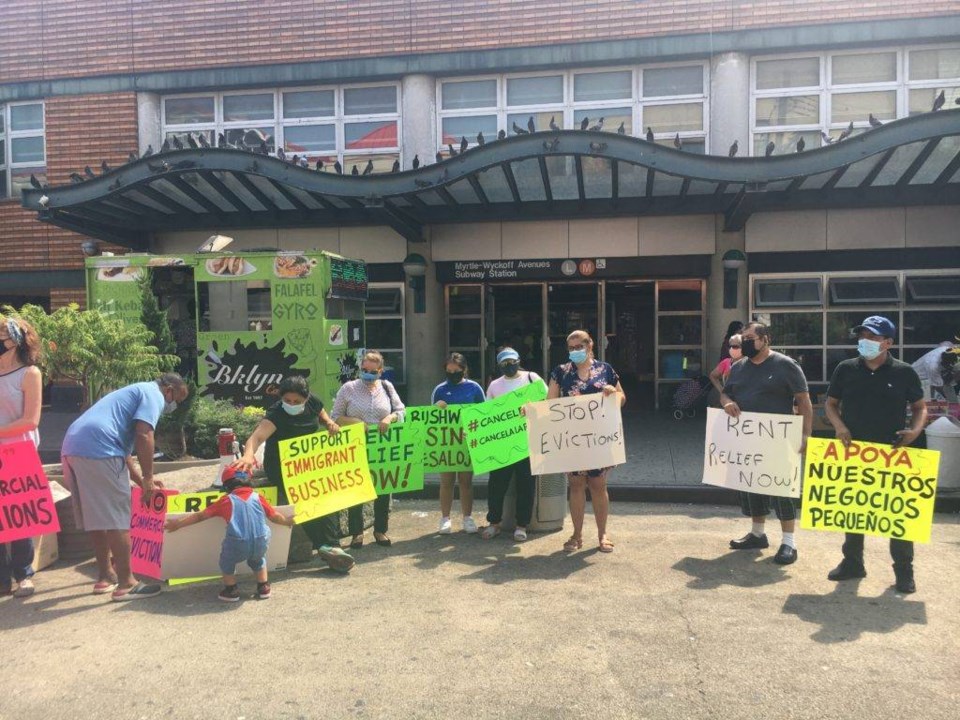 He said those at the rally supported the CLEAR Path Forward bill proposed by State Senator Brad Hoylman that would clear commercial tenants of rental obligations if they were unable to use the space rented. He said it was a legal argument for rent cancellation, "and we think it's a strong legal argument."
"Most people here are working diligently but they're just trying to catch up."
He said commercial tenants along Wyckoff Avenue were extremely important to the neighborhood, with many being Latino-owned and specializing in different ethnic goods and employing locals.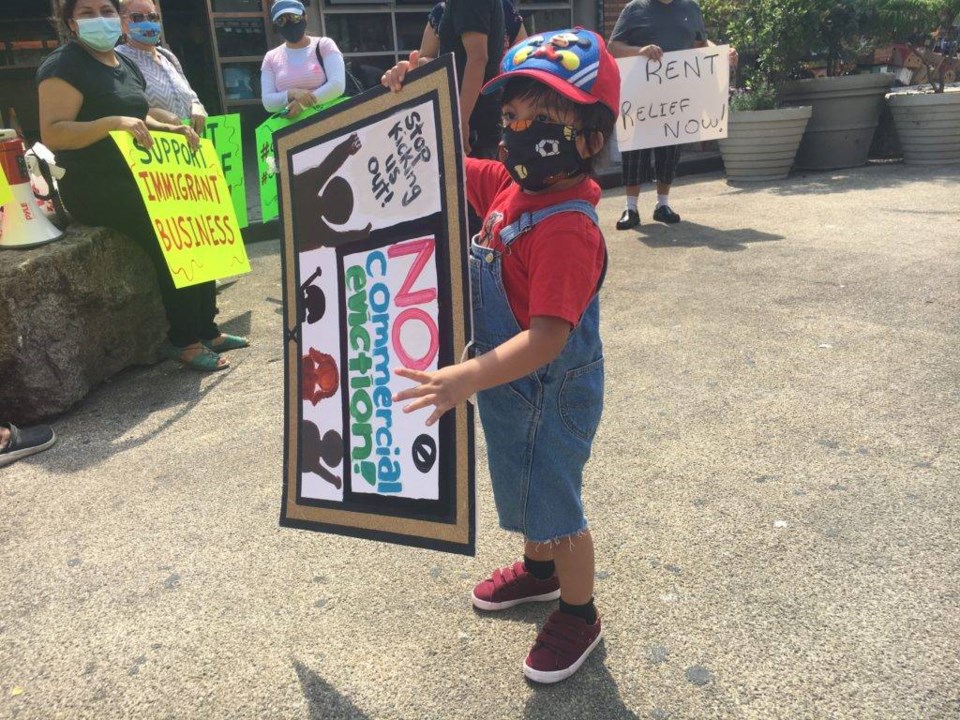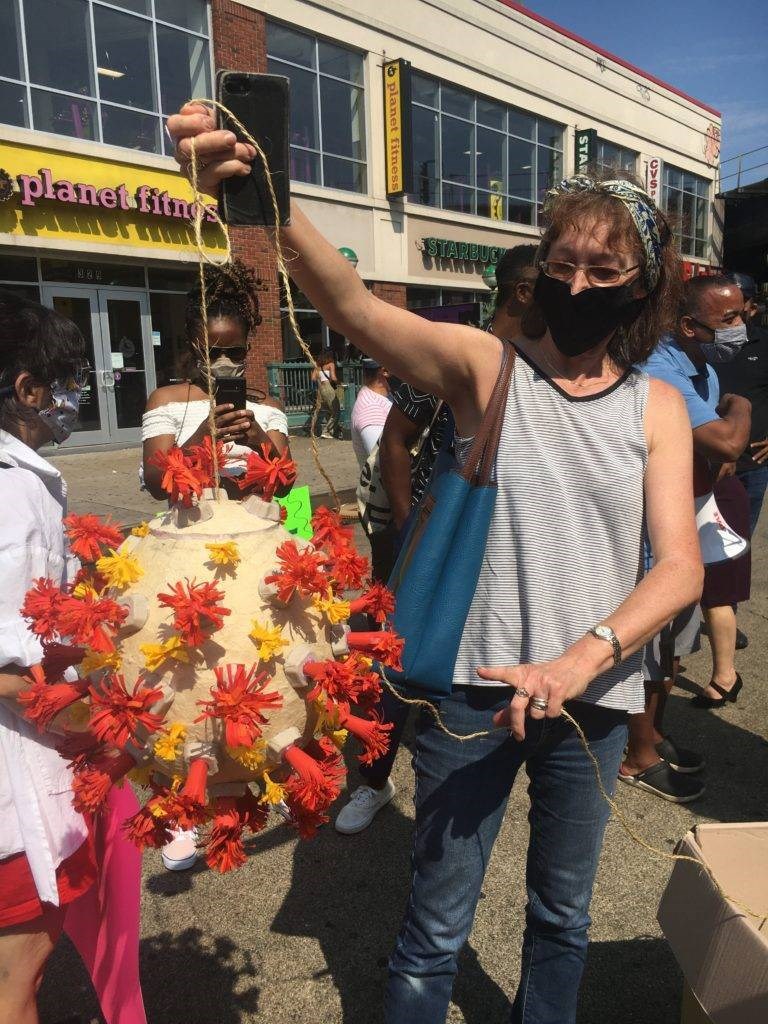 "Nothing is being discussed about our commercial tenants," Echevarria said. "We could lose our salons, barbershops, restaurants, electronic stores." He said no one knew what a second wave of the virus would look like, so merchants needed help now.
"Business owners are bearing the financial burdens on their back, they're trying to catch up," he said. "They shouldn't be the victims."
A Williamsburg toy store owner came to support the merchants, bringing a coronavirus shaped piñata filled with toys for them to smash.
Collectively, they decided to keep the piñata for when rent relief measures were passed by government.