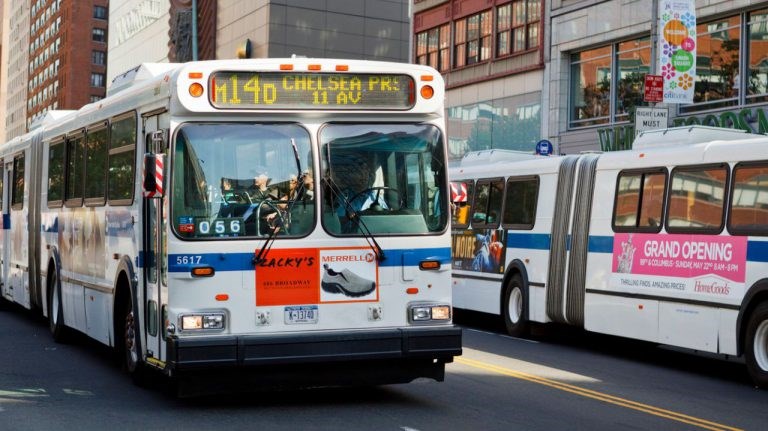 The Bus Turnaround Campaign, a coalition to address the ills of MTA's bus network, presents new data on its website, showing that buses are most frequently "bunched" in the neighborhoods of East New York, Cypress Hills and New Lots, making it the most unreliable bus service in New York, as reported by amny.com.
Bunching, a metric to describe when buses on the same route arrive at stops right behind each other, "is a good way for us to look at reliability because bunched buses mean that there's an unexpectedly long gap in service along the route," said Tabitha Decker, director of research and New York City program director at TransitCenter, one of four advocacy groups behind the campaign.
East New York, Cypress Hills and New Lots include several transit deserts, and advocates argue that improving bus service is an issue of equity, particularly in these neighborhoods.
"There's a population of New Yorkers who don't live near the subway, areas of lower income," said Stephanie Veras, a community organizer from Riders Alliance. "Having to wait for an unreliable bus makes people feel like they're left out."
On its website, the Bus Turnaround Campaign suggests three methods to improve service speed and reliability, urging the MTA to implement them aggressively. The campaign's strategies include: stripe more bus lanes; implement all-door boarding; rely more on Traffic Signal Priority, a technology to hold green lights or shorten red lights to reduce the idle times of buses at intersections.
"We really want riders to use this as a tool in working with elected officials," said Veras. "We feel that they should know what's going on in their neighborhood."
In a presentation on bus service that the MTA gave to its board last month, the agency found merit in these strategies, and vowed to expand their use.