For single moms, providing for their families on a low-income was already like using a fragile strong to hold their worlds together, Chastity Lord says. "But within the context of the COVID world, that string is even more frayed."
Lord is the president and CEO of Jeremiah Program, a nonprofit dedicated to helping low-income single mothers and their families build a sustainable future by reversing the cycle of generational poverty and promoting economic mobility.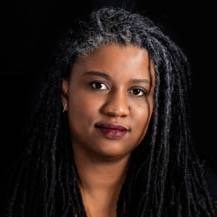 Currently, it is one of the few programs in the city that offers a model of services to low-income single mothers like childcare, childhood education and life skills training.
Since the pandemic hit, Lord said there'd been an increase in enrollment at the program's Brownsville campus, its sole location in NYC, indicative of a system that always worked against single mothers.
"For the working class, industries like the retail industry, the restaurant industry — part-time jobs that moms do to fill in the gap have literally gone away," Lord said. "They can't rely on the elder family members to be their childcare support anymore because of the risk and now they have to grapple with distance learning as they juggle all these jobs.
"It's important to highlight this fragile string that's been holding their world together already, but within the context of the COVID world, that string is even more frayed."
Lord said the Jeremiah Program was ultimately about expanding leadership and creating space to both reimagine the family unit and redefine it for communities across the country. And with 82% of Jeremiah Program moms being women of color, she emphasized the importance of offering particular resources and opportunities the moms wouldn't normally have access to.
"We have this unconscious bias in this country regarding single moms. We know that disproportionately in communities of color, women-led households are everything and we're losing something when we're not investing in this incredible denominator," Lord said.
When the pandemic hit, the Jeremiah Program made its empowerment course virtual so moms across the country could come together and speak about their experiences with their careers or struggles with distance learning. In Brooklyn specifically, kids were put in pods with award-winning instructors to help them with school work.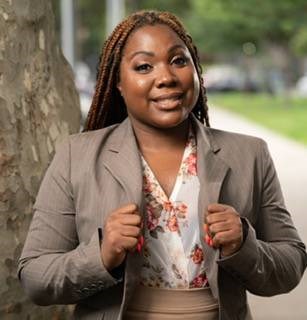 Brownsville-based mom and program member Tiffany Blagrove joined the program last year after seeing a flyer ad. At the time she was interested in becoming a business owner and felt the educational programs offered would help provide her with the next steps.
"Going through the empowerment process was a blessing," Blagrove said. "It kind of nurtured me in a way, to where none of my negative thoughts existed."
One of the most crucial aspects of the program is creating camaraderie between the other mothers and their children and Blagrove said during the pandemic she has tried to keep in contact with the other moms who had become each other's support system.
It's clear the community-based structure of the program also trickles down to the children. With services like childcare, tutoring and even receiving new toys, the children are treated like family. "As a single parent, we really can't afford a lot of necessities for our children, so they're definitely blessed to have those services and get to know other children as well," Blagrove said.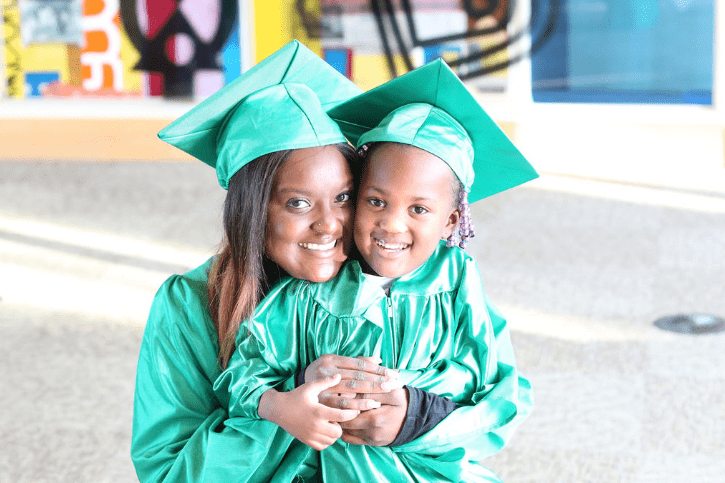 Jeremiah Program hopes to expand next year through partnerships with universities, educating mothers about finance and debt, and helping them attain college degrees and careers that could sustain them.
Blagrove's advice for single mothers looking for help is to take the first step.
"Don't be scared. Don't let your pride keep you from asking for help," she said.
"A lot of single moms feel like we're alone, but this program isn't out to judge you, it really helps. The program is full of beautiful, uplifting people who only want to see you and your children succeed."