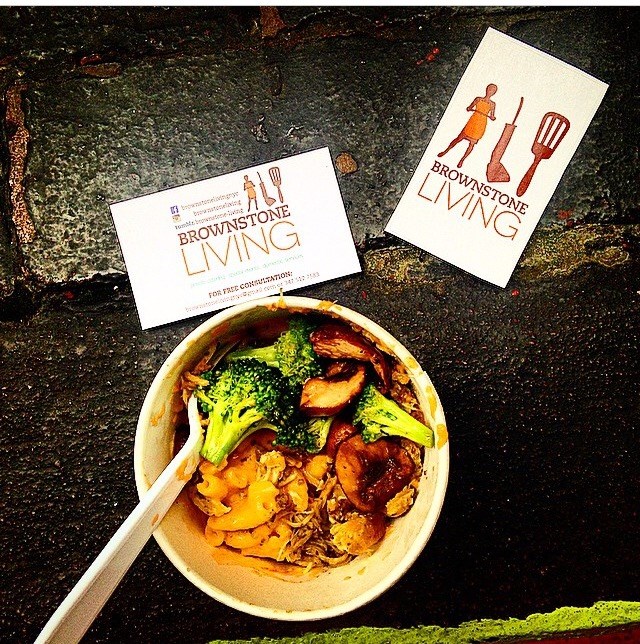 Suffice to say that if you live in this concrete jungle known as New York City, you have a love-hate relationship with it.
You love it for the obvious reasons. Of course.
And for the reasons you may hate it—the frenetic pace, the crowds, the dirt, the fast-food-living—there's a remedy: Brownstone Living, a Bed-Stuy-based domestic services company that fills in the missing parts of what's often lost in urban life.
"It's a customized service for people looking for a domesticated urban lifestyle," said Maria Flateau, founder of Brownstone Living. "In this age of technology, we yearn for that feeling of being at our grandparents house, but we don't know how to recreate that for ourselves; it's for people living in the city looking for that town-and-country feel within the urban environment."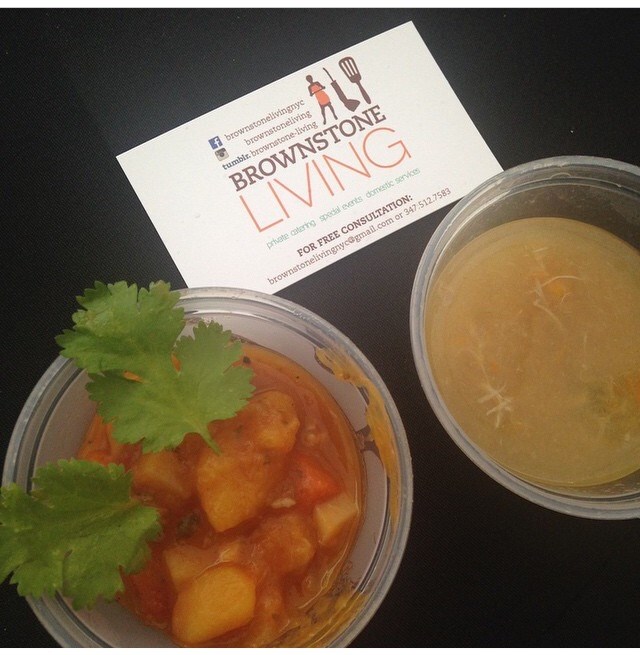 Say you work outside of your house often, and you don't have time to clean your house or do your laundry, Maria can fix you right up.
Or say you live in a studio apartment and you're really busy but rarely have time to cook: Maria will provide home-cooked, holistic meals to your specification. She specializes in vegan and raw foods. But she makes everything, from Moroccan stew, to shrimp hash, to chicken meatloaf.
"Everything I make is fresh," said Maria who works with a Creative Partner, Crystal Brown and a professional baker, Gia Gifford. "You'll never see me using garlic powder or onion powder. I use fresh onion, fresh garlic, fresh ginger. I make my marinades in the blender from scratch."
It's like a farm-to-table lifestyle, where Brooklyn meets its country cousin. And isn't that what we all miss?
Maria, who also manages her father's Bed-Stuy Real Estate business, Flateau Realty, said she started Brownstone Living in July 2013 to celebrate the one-year anniversary of her food and lifestyle blog, brownstone-living.tumbler.com. The services became an outgrowth of what she found to be in growing demand amongst urban dwellers, particularly in Brooklyn-- a desire for a better quality of life.
"I knew from working in real estate that people really needed this," said Maria. "They don't have time to cook; they don't have time to clean. But they want someone they can count on for those type of services."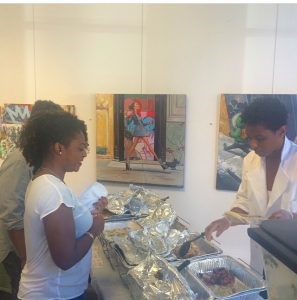 Going away on vacation, and you need someone to house-sit and pet-sit for two weeks? Maria, will drop by for 2-7 hours, walk the dog, feed your pets, clean your house of pet hairs and have your domicile nice and tidy by the time your return.
"I was raised in the 80s by people from the country who had to adjust to living in the city, yet they maintained their cultural living from country life," said Maria, 28, who began cooking at the tender age of six. "My grandfather grew collard greens, blueberries and strawberries in the backyard of his brownstone. We had a pear tree in the backyard that we used to climb, pick and make pear preserves. My mother was a full-time student, but cooked dinner every night."
Her services also include private catering-- small to medium brunches and dinner parties of 5-70 people-- and special events: She will host birthday parties and networking events, featuring items such as Green Tea Mimosas with mint, open roasted beef, lots of vegetables and healthy carbohydrate options.
"It's not run of the mill stuff," said Maria. "I'm a domesticated person who loves to cook. Basically, I just enjoy making people feel good. It's just something I love."
For more information on Brownstone Living, you can email her for a free consultation at brownstonelivingnyc@gmail.com.