Every Friday of Women's History Month, the BK Reader will spotlight a brilliant Brooklyn woman making history in the borough.
Emelyn Stuart got into the film industry 12 years ago when someone handed her their film script to read.
"I thought, Someone needs to give this script a chance," said Stuart.
And, so, she did just that: became that "someone" leaving her corporate job behind.
Since then, the Bay Ridge resident has produced a number of independent films and television shows. She also founded The Oktober Film Festival, an annual "teaching festival" for up-and-coming local filmmakers of color to help them find financing and distribution.
But it was impossible to find affordable spaces to host screenings and film festivals, and big film event spaces weren't giving her the time of day.
"The people who make those decisions didn't feel like there was an audience for my content — meaning Latina, Black stories," Stuart said.
"So after that last 'no,' I was like, You know what? ... I'm just going to build my own movie theater, because this is ridiculous!"
In 2018, Stuart opened Stuart Cinema and Cafe in Greenpoint, the first Black Latina-owned, woman-owned movie theatre and film center in New York.
Ironically, although Stuart operates a movie theater, she admits she's actually not a big "movie person." Her real passion is to help indie creators tell their diverse stories, while serving her community in whatever way she can.
Stuart Cinema and Cafe hosts film screenings for filmmakers, including offering snacks and rental pricing at an affordable price, so that filmmakers earn money from their show-runs.
The space also offers red carpet screenings and seven-day film runs, the minimum number needed to qualify for the Oscars. And everything is in surround sound with 4K projection quality, Stuart said.
"As soon as I built the theater, I had at least eight to ten film festivals take place at our location, because I solved their problem as well," Stuart said.
"They also couldn't find venues that are dedicated to independent artists."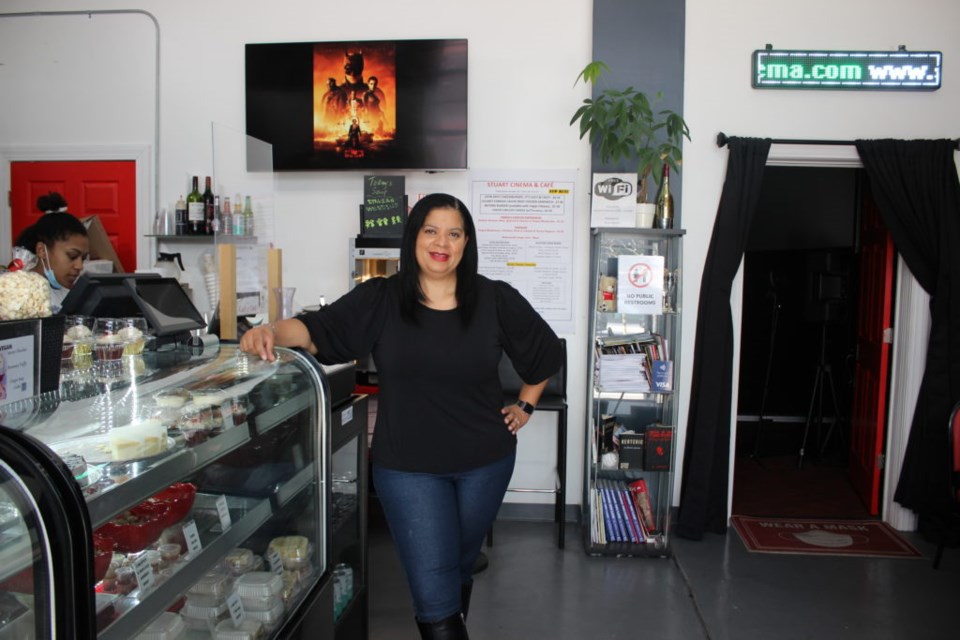 Stuart, who is Dominican, stocks the all-day café with fresh tamales, empanadas and spicy burgers, in addition to café drinks and baked goods.
The café also sells classic movie-theater popcorn and provides catering for small, indie movie sets filming nearby that can't afford larger craft services for the actors and staff.
"When I built the business, I incorporated multiple streams of revenue into the space," Stuart said. "It's one of the only food joints in a ten-block radius."
She also set up a video-on-demand system to allow patrons to watch a film at home. "This way, we don't have to hit moviegoers or indie filmmakers over the head with costs because of the way we built the space."
In addition to movies, Stuart Cinema also hosts a church on Sundays and events for children and seniors to socialize, play video games or watch movies.
"So the space is always busy."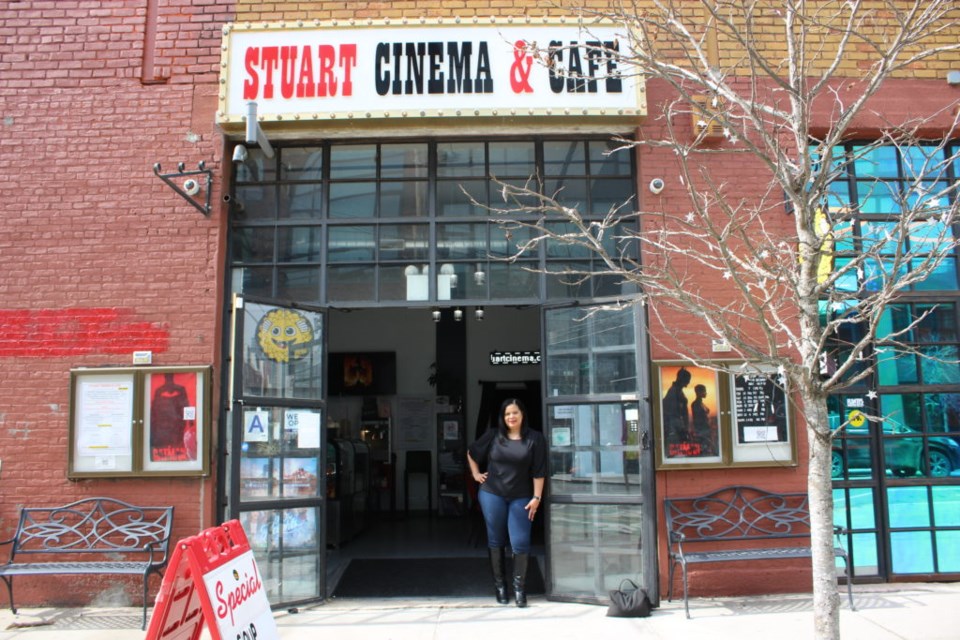 Because her cinema serves food, it qualified as an essential business during the lockdown of the pandemic. But, the cinema became essential in other ways, too. She gave away all the food that was left at the end of the day and her cinema offered free popcorn to children who could tell them about the last movie they watched.
"People say 'you really could charge ten-times more for this space' and it's like yeah, I could, but I have not gone out of business, even during COVID."
And, she noted, her neighborhood goes just as hard for her as she does for them:
"The Greenpoint neighborhood has been amazing to me," said Stuart.
"I'm one of the few Black businesses in the area, and they have always rallied around me. When I built this place I knew I wanted to serve, not just my people, but I wanted to serve this community and the people here — and we've done that."
These days, Stuarts spends her free time mentoring aspiring, local entrepreneurs around opening their own small businesses.
"I may be the first Black Latina woman to own a movie theater," Stuart said, "but I know I won't be the last."