Clinton Hill's Dr. Brenda M. Greene, a prolific champion for Black writers, is not retiring yet.
Greene, who knew she wanted to be an educator at just five years old, is the founder and executive director of the Center for Black Literature at Medgar Evers College. This year, the center is celebrating its 20th anniversary.
Greene is also a writer and scholar who has taught English at Medgar Evers College for over 40 years. She previously announced she was going to retire in 2022, but changed her mind because: "There is just too much to do."
The Clinton Hill resident also directs the National Black Writers Conference, which is held every other year to celebrate and critically engage with current Black writers' work. This year, the conference's theme is The Beautiful Struggle: Black Writers Lighting the Way and it will begin on March 30.
On top of that, Greene hosts the local, long-running weekly radio program, Writers on Writing, which features writers discussing their lives, their creative process and their work.
"I am very blessed because I pursued a purpose-driven life," Greene said.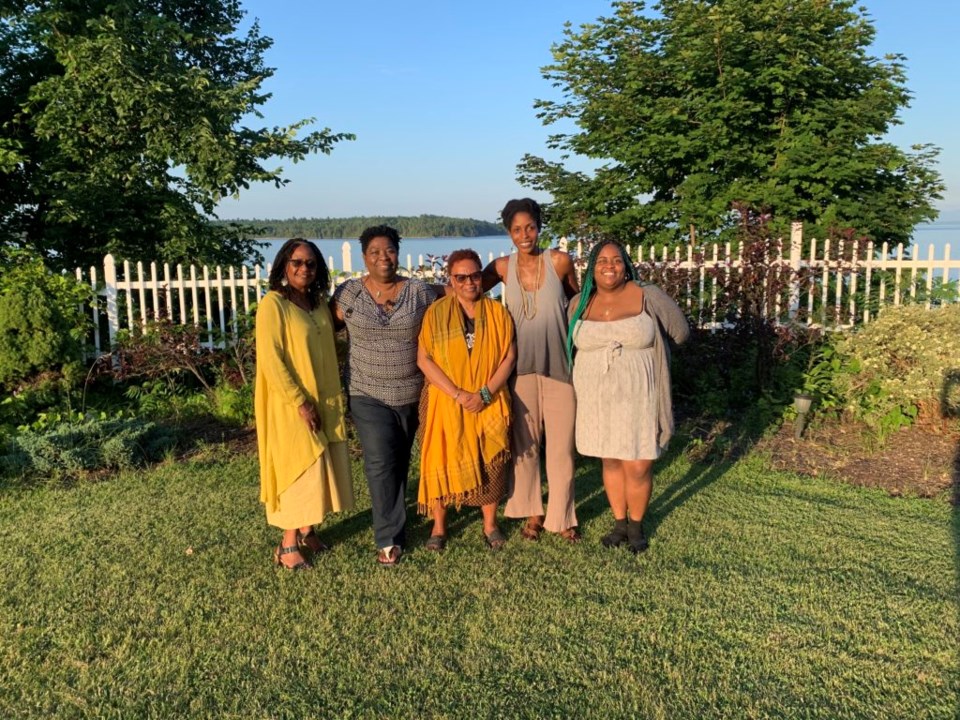 Before coming to Medgar Evers, Greene taught in New York City public schools and was the director of an adult literacy program at Malcolm King College Harlem Extension.
"Purpose, for me, is to become someone doing the work in supporting young people, supporting writers, supporting the general public — I wanted to have an impact on the education of Black people."
And she's done just that. When one of her sons, international hip-hop legend Talib Kweli, bought longstanding Black-owned bookstore Nkiru Books, Greene stepped in to help transform it into a nonprofit center for education and culture which promotes literacy and multicultural awareness.
"It's important that you model the behavior you want to see in the world when you're raising children and working with young people," Greene said.
"I like to quote a saying that Shirley Chisholm always used: 'Service is the rent we pay to live on this earth.'"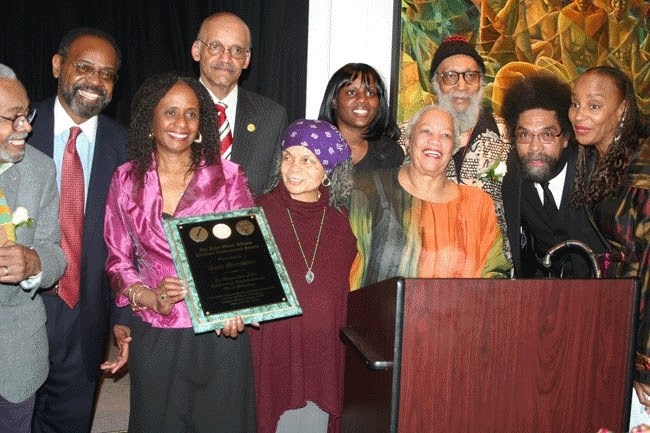 Greene's other son, Jamal, is a professor of constitutional law at Columbia University. And both of her sons are writers, too.
"Our writers are people who give us windows into our lives and are people who bear witness to what is going on in society," Greene said.
Part of the reason Greene cares so deeply about facilitating Black writing is that writers are essential culture-bearers who foster exploration of identity and play a critical role in exposing and articulating the society they're embedded in, she said.
"It's important for people to have a strong sense of self, knowledge of self."
Throughout her career, Greene's knowledge of self has been an anchor and source of strength when faced with the challenges that come with being a Black woman in higher education and the literary world.
"We still live in a society where gender and racial discrimination is very real, but I've never let that stop me," Greene said.
Before she does — eventually — retire, Greene said she intends to develop satellite centers for Black literature and National Black Literature conferences across the country, and create a digital archive of all the work created via the organization.
"It's important that you build on the legacy of those who have come before you," Greene said. "My goal is to serve and support young people in having a strong sense of self."