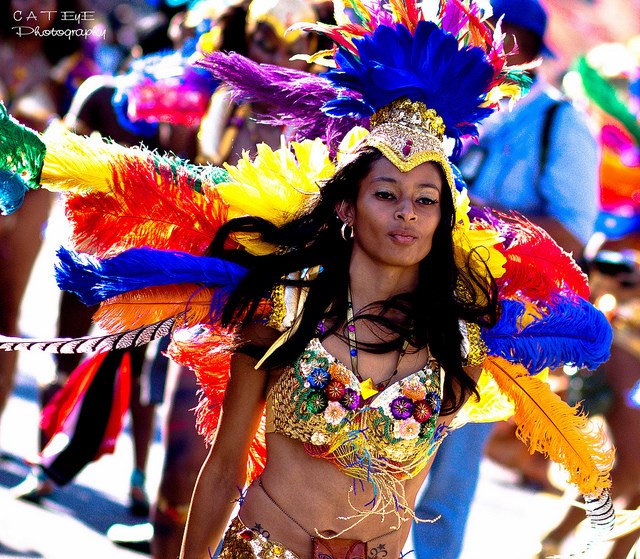 It's that time of year again-- time for Brooklyn's Labor Day Carnival, the largest cultural festival in the country, taking place this year from August 28 -September 1.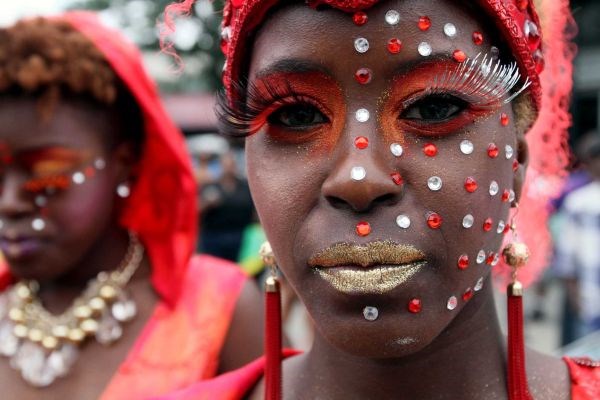 When I first moved to Brooklyn 17 years ago, the West Indian Labor Day Parade quickly became the culmination and highlight of my summers: I loved watching the explosion of bright colors and diverse array of Caribbean cultures dancing and singing "Pon de Road" in celebration of their native pride-- a feeling that was unparalleled anywhere in New York City.
However, over the past decade, my feelings around the parade have grown conflicted. For me, the festive freedom that used to embody this massive carnival in Crown Heights has been hijacked by an uncomfortable anxiety-- a guilty expectation of pandemonium... and violence.
This notice was shared on Facebook today. It was posted at a business establishment in Crown Heights. Personally, seeing notices like these issued in advance of the celebration only serve to further deepen my anxiety, because, with the recent human casualties resulting from excessive force by police (Read: Eric Garner, Michael Brown and Kajieme Powell) and the growing national tide of police militarization, tensions are high. And the slightest misstep could spark the most unfortunate outcome.
In the past, the conflict between NYPD and parade-goers has been widely discussed, with many in attendance feeling that on-site police act as agitators of conflict. For example, during the 2011 West Indian Day Parade in Brooklyn, New York City Councilman Jumaane Williams, along with a few others, were stopped and handcuffed for walking along a closed-off sidewalk, after Williams had received permission to do so from other officers.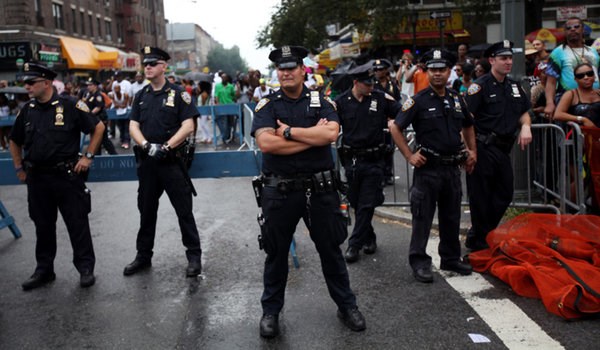 "We need to rally up for [our rights]," said one commenter on Facebook in response to the NYPD notice. "No other ethnicity goes through this. Do these letters get distributed during saint Patrick's day? or even Halloween, or Gay pride events?"To answer that question, no they do not. However, let's look back on the past decade of the West Indian Day Parade and take stock of the recent trends that make this parade like none other:
I want to take this moment to point out that my goddaughter, who was 11 at the time, witnessed one of the stabbings that happened in 2012. She called me from the street terrified and in shock, because she had just witnessed a man being murdered. She was standing only a few feet away.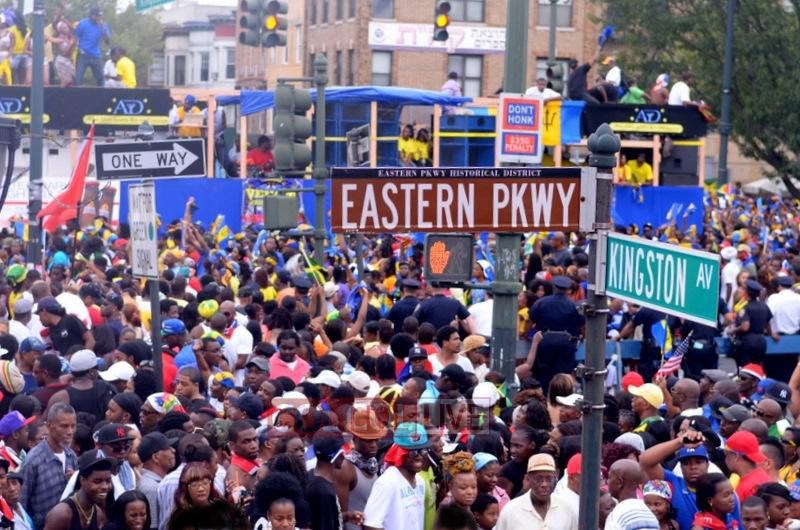 "...Black people that own their properties can't even enjoy parties in their own backyards anymore... just like Spike Lee said, white people come in and want to change the culture of the neighborhoods," said another Facebook commenter, in response to the notice.
Said another commenter on Facebook, "Black White Black White...When Are We Going To Hold Ourselves Responsible??"
Now, I, for one, loathe the occurrence of unnecessary and excessive policing at the peaceful, celebratory events I attend. But my question is, what about those events that have proved year after year to be unsafe?
When the expectation becomes violence and murder at the same particular event, how else then would we want the police to respond?
(This is a real question).
I know one thing: After 2012, all of the color, glitz and glam of Brooklyn's West Indian Day Parade... For me? It is fading.