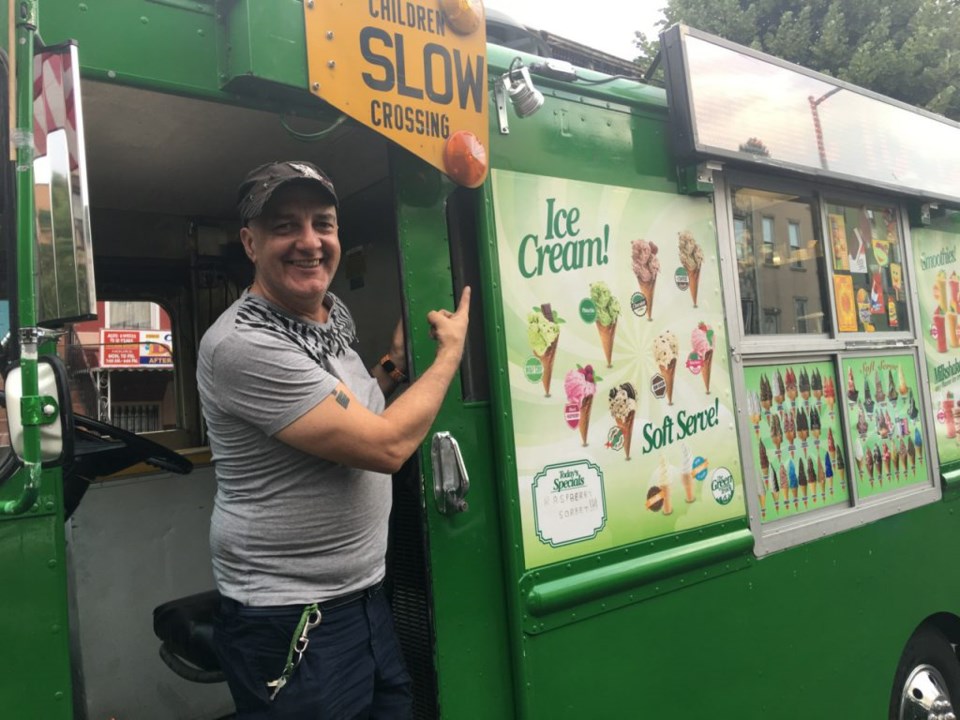 Joseph Tobo drives what he says is the only organic ice cream truck in all of New York City, and last week, his all-green ice cream machine made its Brooklyn debut.
Tobo, a certified nutritionist and native of Colombia, serves chocolate and vanilla ice cream made from all organic products-- milk, sugar and fruit-- with no preservatives and are hormone- and GMO-free.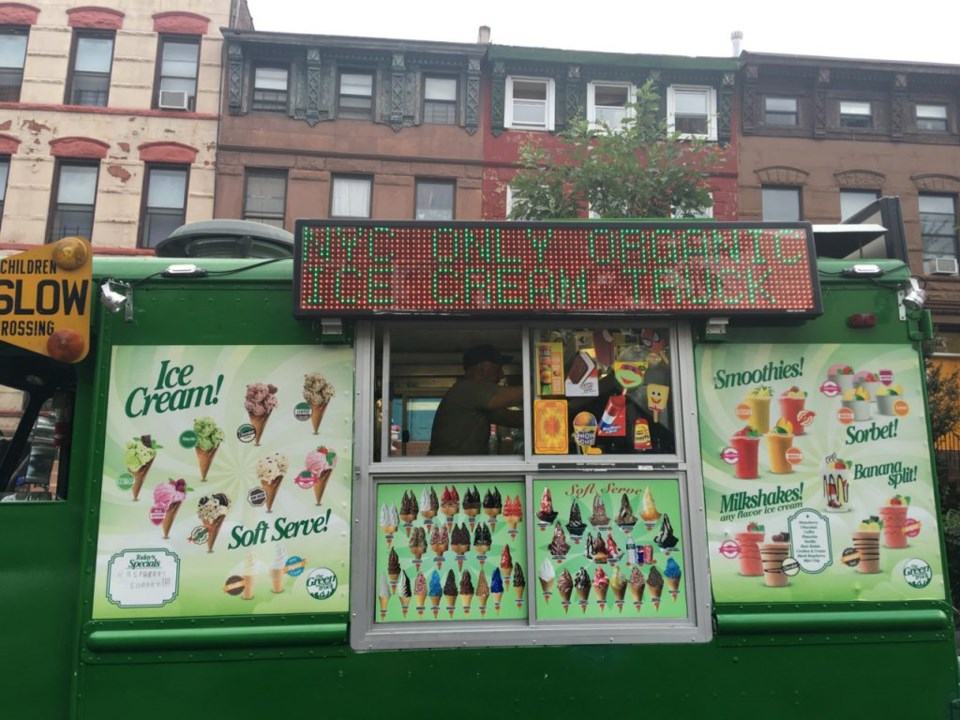 Tobo also sells a variety of kosher ice cream options, as well as a wide range of non-organic favorites, including blow pops, ninja turtle popsicles and soft serves dipped in sprinkles or candy toppings, all ranging in price from $2 - $5.
The green ice cream truck is new to Brooklyn, but it it is not new to New York City. In fact, it has been around, driven by previous owners, for more than 20 years. Tobo said he had been driving the truck for the past two years throughout Manhattan and sometimes Queens, where he had a steady customer base.
Only recently, he decided to test out Brooklyn, beginning with Bed-Stuy. And so far, he says, he loves it!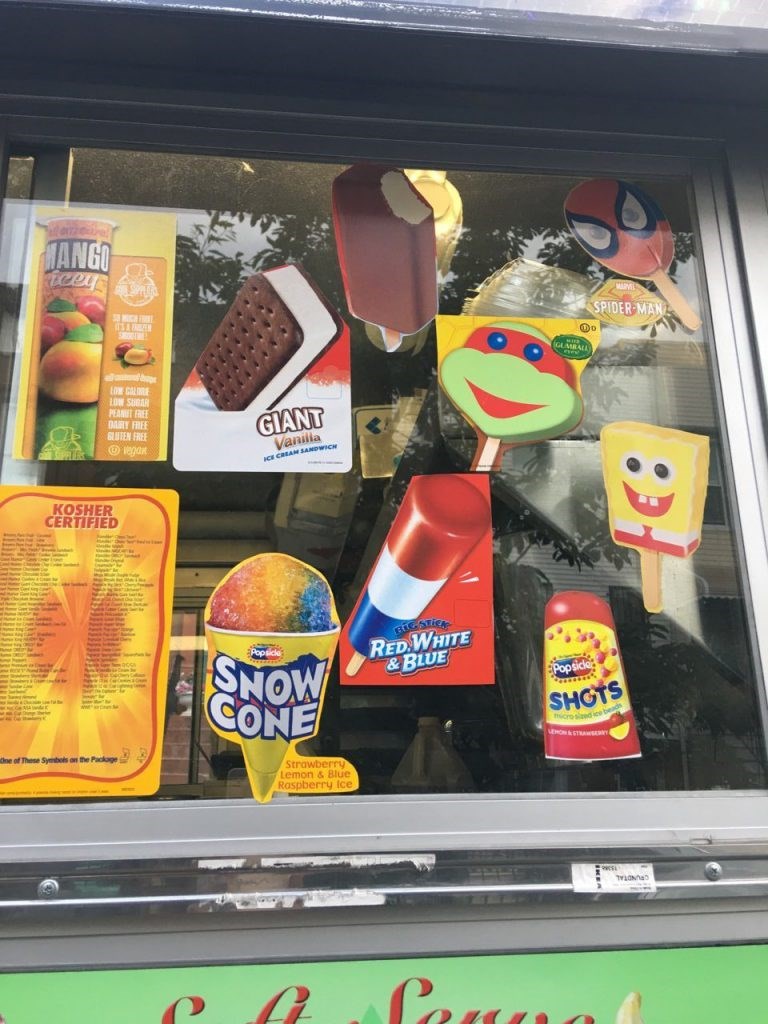 "I love the different people; I love that everybody here in Brooklyn is all different--black, white, Jewish," said Tobo in his best broken English. "Wherever I go in Brooklyn, I have something for everyone."
The Green Ice Cream Truck will be in the northwestern end of Bed-Stuy (running east-west between Flushing and Dekalb avenues) for the next two months on Mondays, Wednesdays and Fridays, from 12:00pm — 10:00pm, said Tobo.
The truck is pretty easy to spot even blocks away from its green color. Or you may recognize from inside your home by the tunes it plays: "It's a Small World Afterall," and "If You're Happy and You Know it, Clap Your Hands."