Weeksville Heritage Center may have raised the funds to keep its doors open beyond June, but the fight to secure its permanent financial survival is far from over as a passionate coalition of elected officials, community advocates and cultural organizations from Brooklyn and beyond made clear on Thursday.
Two weeks ago, the Crown Heights institution launched a crowdfunding campaign with the goal to raise a minimum of $200,000 by June 30. On Tuesday, thanks to the outpouring support of the community, the institution secured $250,000.
Rallying in front of the Center, Councilmembers Laurie Cumbo, Robert Cornegy and Daneek Miller, Assemblymember Latrice Walker, as well as representatives from various city cultural institutions including Brooklyn Children's Museum, The Schomburg Center for Research in Black Culture, Noel Pointer Foundation, among others, called for Weeksville to be included in the City's Department of Cultural Affairs' Cultural Institutions Group (CIG)and to become a fixture in the City's budget.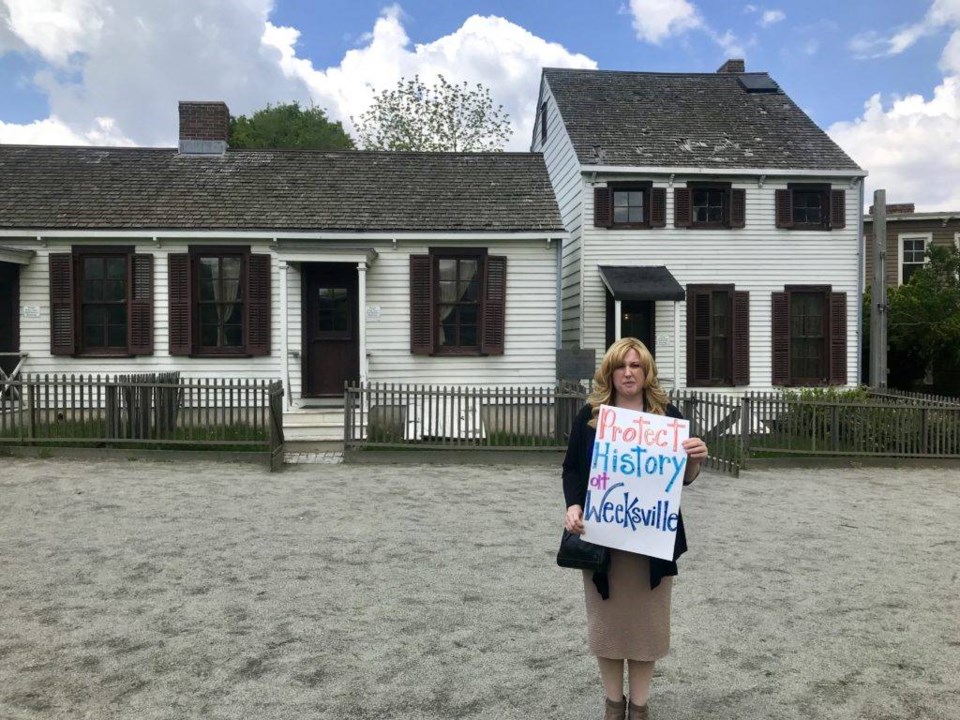 "This morning is not about what the city has not done for Weeksville," said Rob Fields, Weeksville's president and executive director. "In fact, we're grateful for all the funding, expertise and other resources we've received from the City over the years. This morning is about pushing to put in place a key element that will help ensure our long-term sustainability."
The Department of Cultural Affairs currently provides funding to more than 200 cultural facilities citywide through subsidies and capital funding for renovations. Thirty-three of these institutions are part of the CIG, a 150-year-old private-partnership of cultural facilities that are permanently included in the City budget to help them meet basic security, maintenance, administration and energy costs.
"It's often said that if you show me your budget, I'll tell you what you care about," said Fields. "The board and I have long believed that Weeksville's inclusion into the Cultural Institutions Group would say to the world that Weeksville is, in fact, a crucial and vital part of New York City and American history that is worth preserving and protecting."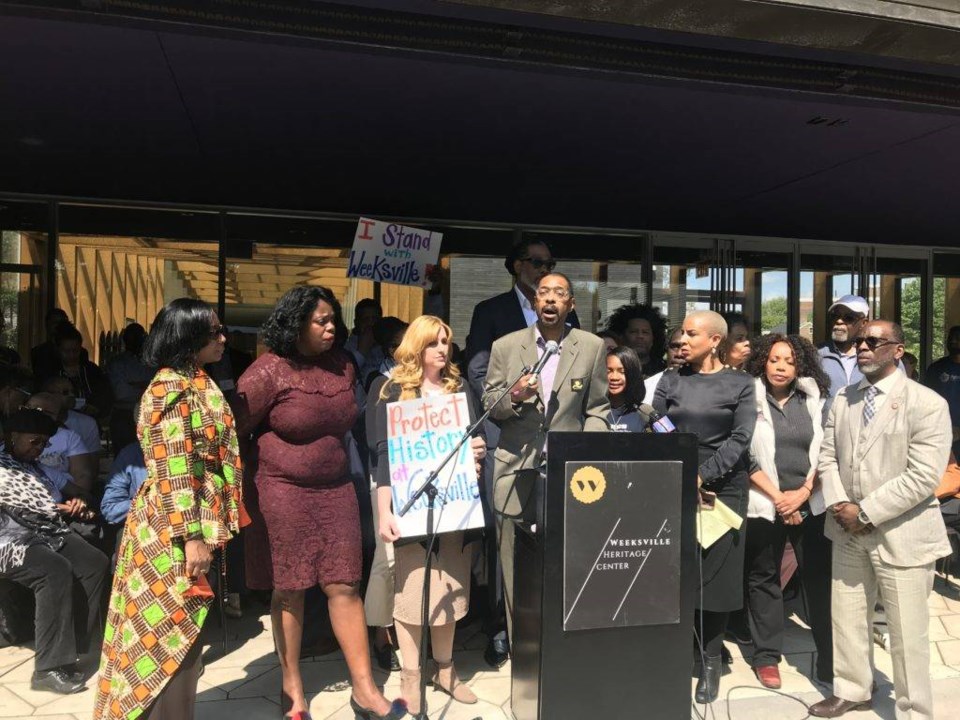 In Brooklyn, there are currently five member institutions: the Brooklyn Academy of Music, Brooklyn Botanic Garden, the Brooklyn Children's Museum, the Wildlife Conservation Society/ New York Aquarium and the Brooklyn Museum. And while they all serve a vital cultural purpose, none of them represent and preserve the legacy and heritage of a large portion of Brooklyn residents, African Americans, Councilmember Cumbo emphasized.
"This Center is over 150 years old and was founded by Dr. Joan Maynard who dedicated her life to preserving the legacy of the country's oldest free African-American community," said Cumbo. "And we have to preserve that, specifically in a time of heightened gentrification. An organization like Weeksville, that is in the heart of public housing in Central Brooklyn, is closed on the weekends because it can't afford the basic costs for security, tour guides or maintenance, and that can't be. Weeksville needs to be supported through the budget."
The multidisciplinary museum in Crown Heights is dedicated to preserving the history of the 19th-century African-American community of Weeksville, the first community established by free black professionals in 1838. Nearly lost in the mid-20th-century, historians uncovered the site's history and established the Weeksville Heritage Center in 1968, which has since kept this historic community's past relevant and resonant for the community beyond Brooklyn's borders.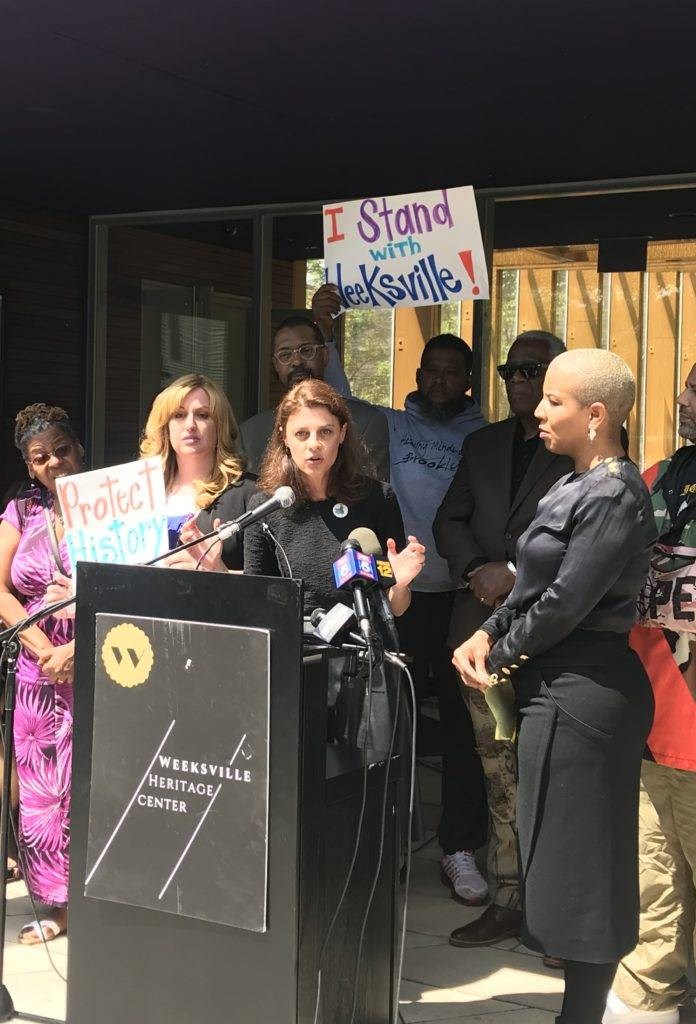 The five Brooklyn members of the Cultural Institutions Group recently jointly sent a letter to the City in favor of including Weeksville, and they are working the diplomatic channels behind the scenes, said Stephanie Hill-Wilchfort, executive director of Brooklyn Children's Museum. But while Weeksville meets all formal criteria to be considered as a CIG, it's ultimately up to the City to decide which institutions get included — which last happened in 1998.
"Unfortunately, there is no established process regarding which organization gets included. But the Brooklyn members of CIG, and many other members of the organization, have a called for Weeksville to be included," said Hill-Wilchfort. "The Department of Cultural Affairs, in consultation with the Mayor's Office and City Council, decides on that, because it is a matter of money; every organization in that group has an appropriation in the City budget."
Cumbo said that the City can no longer hold an organization like Weeksville hostage to a process that has never been created.
"Weeksville is in the situation that it is in because a process was never created," said Cumbo. "We can no longer wait. We have to unilateral move forward to make Weeksville a CIG and then establish the process. We're pushing for that in our current City budget negotiations with the mayor, and I am not accepting no. I am not!"
Take a look at our photos featuring speakers and testimonies. And if you would like to support the Weeksville Heritage Center, go here.