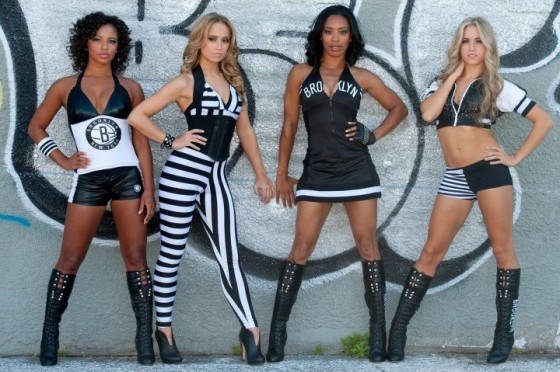 Beginning January 8, 2014, Crunch Gym, located at 691 Fulton Street in Fort Greene will feature weekly classes taught by members of the Brooklynettes, the Brooklyn Nets Dance Team, reported The Daily News.
The classes are called Center Court Choreography. Every Wednesday at 8:00pm, teammates Alexa Kobylarz and Amanda Robinson will take 12 to 16 women through some of the very moves they learn and workout to prepare them for routines on the court.
The one-hour class starts with 10 minutes of high-intensity stretching and floor work, squats, jumping jacks and crunches to get the heart rate pumping.
"We try to make the class so it transfers from the court to the general public," says Robinson, who has been with the Nets for three years.
Brooklynettes Coach and Choreographer
Adar Wellington
sits in on the class most weeks, and acts as the in-house DJ.
"A lot of dancers treat it like an audition," says Wellington, who spotted Kobylarz in the class last year and wound up hiring her. "When you're smiling and laughing and partying with the girls, and getting a good workout at the same time, you can't beat it."