Saturday's meeting aims to provide space for the community to "channel their anger into building the infrastructure needed to combat the recurrence of these killings."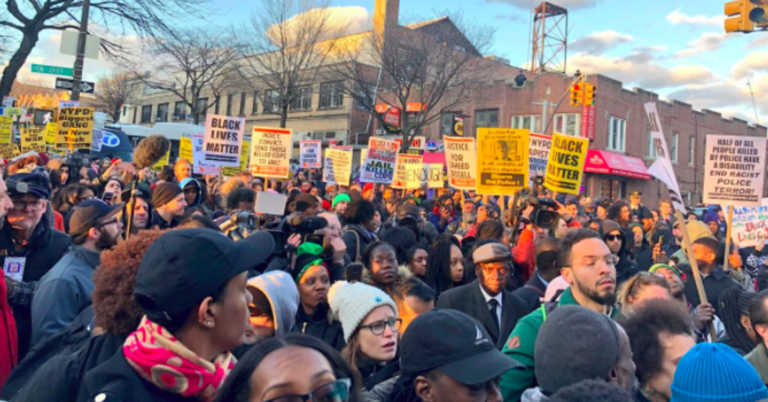 Two days after NYPD officers fatally shot unarmed Saheed Vassell, the Brooklyn NAACP announced today that it will hold a community meeting on Saturday, April 7, at St. Anthony Baptist Church in Crown Heights. Organized in conjunction with Councilmember Alicka Ampry-Samuel, the meeting aims to provide space for the community to express their outrage and to formulate next steps.
"We are heartbroken, dismayed and boiling over with anger as we are forced to support the family and community of another Brooklynite gunned down by the NYPD," stated the NAACP. "We have been down this road before. The litany of Black people who have had their lives stolen at the hands of law enforcement seems endless. Nicholas Heyward Jr., Amadou Diallo, Tim Stansbury, Shantel Davis, Kimani Gray, Akai Gurley and this week Saheed Vassell."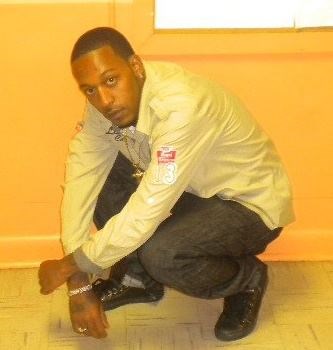 On Wednesday afternoon, police officers responded to 911 calls about a man threatening people with a silver gun near the corner of Montgomery Street and Utica Avenue, according to NYPD officials. When the officers arrived, they found Vassell. Believing that he was pointing a gun at them, the officers opened fire. The 34-year old man, who was holding a metal pipe, was shot ten times.
Yesterday, a community vigil, organized by State Senator Jesse Hamilton and community leaders, gathered hundreds of people at the site of the shooting, reported amNY. Hamilton demanded a full investigation into the death of Vassell, who officials said had mental health problems.
"We are mad. Too many of our young men are dying on our streets," Hamilton told the crowd. "Having a mental health issue shouldn't be a death sentence."
On Thursday, State Attorney General Eric Schneiderman opened an investigation into the shooting. The NYPD also announced yesterday that it is conducting its own review; the five officers remained on full duty as of late Thursday, police officials said.
In today's statement, the NAACP emphasized that the organization is not advocating for better police and community relations.
"Our advocacy and demands for reform are strategically focused on greater accountability and a reduction of armed police presence in our neighborhoods," stated the NAACP. "We will continue our demand that the mayor, the governor and all responsible government leadership financially support community-based and community-led solutions to address mental health and crime reduction in our neighborhoods."
The organization also stressed that tomorrow's meeting is just the beginning of its work.
"They say every 28 hours a Black person is killed by law enforcement, vigilantes or security. This 28th hour claimed brother Saheed. Our hearts go out to the Saheed's family during this devastating time and we will continue to stand with them as they seek justice on his behalf. Let us collectively channel our anger into building the infrastructure needed to combat the recurrence of these killings."
The NAACP community meeting will take place on Saturday, April 7, 3:00pm, at St. Anthony Baptist Church, located at 425 Utica Avenue in Crown Heights.