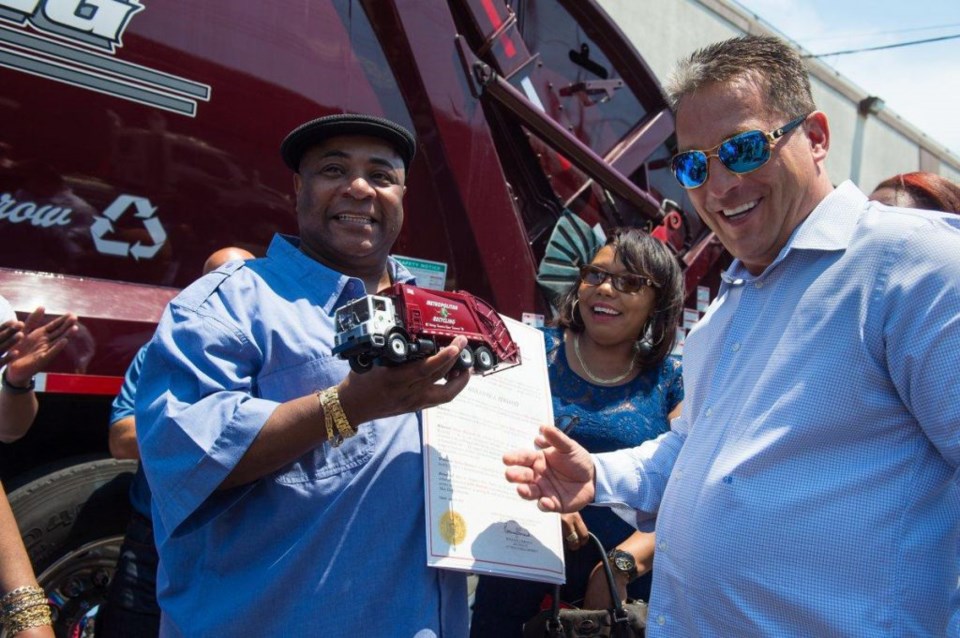 Julius Brewster grew up in Bedford-Stuyvesant and was fascinated by big trucks since his adolescence. According to a recent article, at the tender age of 15, he began working part time with Metropolitan Recycling where he was consistently exposed to large trucks and their power. Now at the age of 56, his commitment to his work has garnered him honor and recognition as part of National Garbage Man Month, a celebration that Metropolitan Recycling throws every year.
In 1977, Brewster took his commitment a step further by joining his father on the job working full time.
"I remember it like it was yesterday, it was hard work but the pay check I got was the most I ever made in my life. I said I wasn't going back to school," He explained.
After years of service to the Brooklyn community, Brewster is now a father of six who plans to retire when he turns 63. He first learned that he would be honored via a phone call from his manager that left him speechless and in tears.
Brewster admits that the job can be very demanding and stressful on a person's body. He also explained that the best garbage man are born with the characteristics that make them successful in this position.
The new National Garbage Man Day slogan "Keeping You and the Environment Safe" captures the true mission of these individuals, as they work hard to ensure that their communities are waste free.