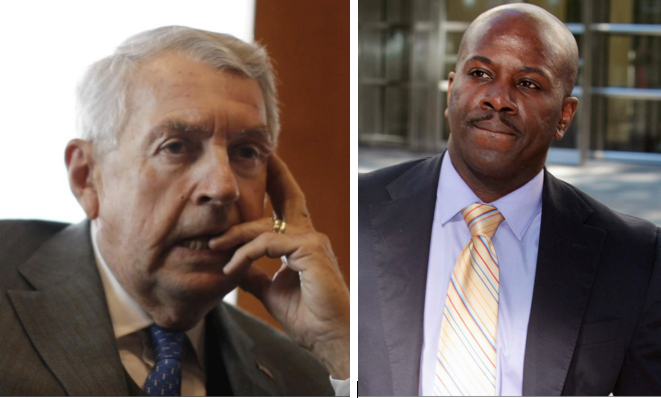 Last December, former Brooklyn District Attorney Charles Hynes made the stunning admission that he no longer believed Jabbar Collins was guilty of murder, and today Collins is getting $3 million from the state to settle his wrongful conviction lawsuit, reported The Daily News.
In 1994, Collins was fingerpointed for the murder of Rabbi Abraham Pollack during a robbery in Williamsburg. Collins was convicted and then thrown into prison where he spent the next 16 years trying to prove his innocence through a series of appeals.
Finally, in 2010, he was able to convince D.A. Hynes of file tampering, after it was proven that prosecuting attorney, Michael Vecchione, allegedly withheld key evidence and coerced witnesses to falsely testify at the trial.
Collins was released from prison, but says his life was stolen, and he now suffers nightmares and irreparable mental and psychological damage.
"My children grew up without me. My beloved grandmothers died without me. I felt humiliated and powerless to help my mother when she was forced to choose between having her prison visit denied or submitting to a strip search by callous guards.
"My dreams for my life were dashed as my youth turned into middle age and I faced the rest of my life in prison."
He talks about the entire thing in an op-ed essay published Wednesday in The Daily News.
Brooklyn Federal Judge Dora Irizarry, who threw out Collins' conviction in 2010, called the conduct of prosecutors during the trial and the appeals "shameful."