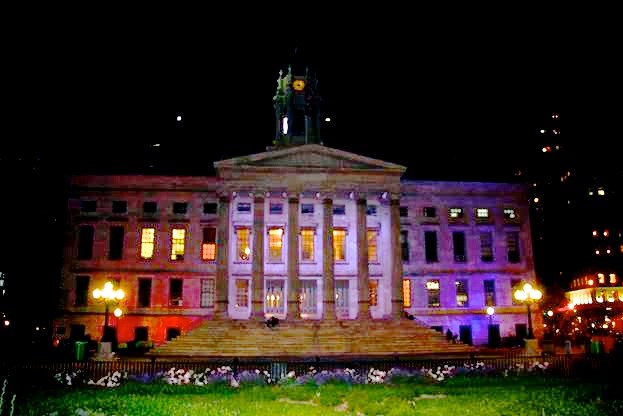 Brooklyn Borough Hall will be lit in red, white and blue tonight to cheer on to Team USA's upcoming FIFA World Cup match against Germany, which will take place tomorrow in Recife, Brazil.
Actually, the building has been lit in these patriotic colors since Monday, a day after the American squad drew with Portugal.
"As Team USA strives to advance to the knockout rounds of the World Cup, they should know that Brooklyn is rooting them to victory," said Brookyn Borough President Eric Adams. "The World Cup has been a great opportunity for Brooklynites, representing many of the nations playing in the tournament, to come together and revel in the spirit of sport.
"As I travel throughout the borough, I am delighted to see our nightlife establishments overflowing with soccer fans."