On the heels of their first consecutive win streak of the season, four Brooklyn Nets players-- Brook Lopez, Mason Plumee, Mizra Teletovic and Andray Blatch-- last Wednesday trekked out to the gymnasium of PS 171 in Bedford-Stuyvesant to take part in the team's Assist Program in the midst of the after-school rush.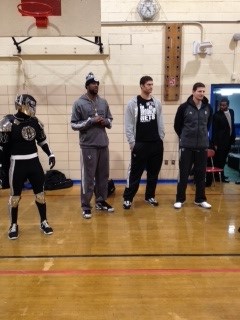 The Assist Program is a community outreach arm of the Nets which aims to provide physical fitness education to Brooklyn students. The Nets players were also accompanied by the Nets' mascot, the Brooklyn Knight, decked out in full armor.
During the hour-long event the players took the 75 or so middle school students through a series of physical activities, including karate punches and kicks, stretching and hoola hoop spinning.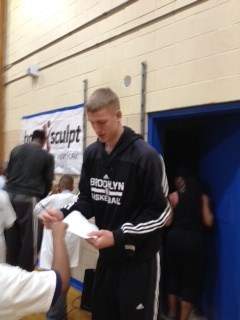 According to Jeff Scott, community relations director for the Nets, the Assist program aims to "educate the kids on how to stay healthy and to do it in a fun way."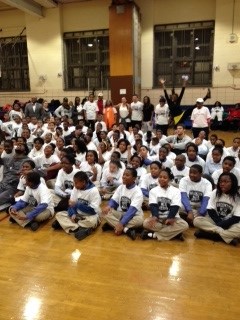 Following the event, the kids were encouraged by the Nets players to remember to exercise. "It's something that we all need," said Plumee. "Us too, when we're done playing basketball."
Last year, six team Assist events were held, and three more are scheduled for this year.