On Tuesday, State Senator Zellnor Myrie penned a letter to Police Commissioner Dermot Shea and Mayor Bill de Blasio calling for answers over a reported FBI-NYPD partnership in Brownsville.
The letter, cosigned by Assemblymember Latrice Walker, Councilmember Alicka Ampry-Samuel, Rep. Yvette Clarke and Rep. Hakeem Jeffries, poses a list of questions to the commissioner and mayor and demands answers over what is happening in the 73rd Precinct in Brownsville.
Questions include when the partnership began, what its duration is, what approvals were required and what the parameters of the partnership are.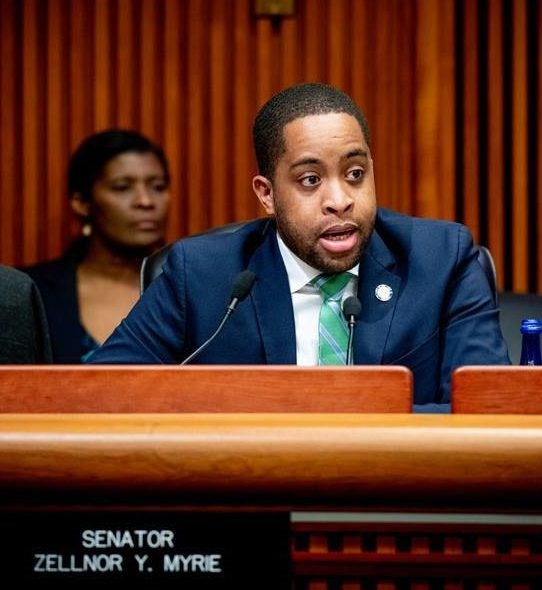 The elected leaders say they have "significant concerns" the reported partnership is allowing the NYPD and FBI to avoid New York state laws that govern bail, with NYPD leaders quoted saying federal charges were being brought to avoid state bail reforms.
The letter says NYPD leaders have expressed disdain for reform to the state's criminal laws, with Shea recently Tweeting: "Judges in NYS are not allowed to consider dangerousness when determining whether an individual is detained pre-trial after an arrest. We pass laws to keep people safe and to hold people accountable for their actions. The status quo does neither."
The letter says that condemnation of a state law, coupled with the reported attempts to avoid bail reform, is "deeply troubling." "Your Department is charged with enforcing the laws we and our colleagues enact, not with undermining them or devising strategies to avoid them," the letter says.
"We have been clear that the recent rise in gun violence, particularly in Central Brooklyn, must be dealt with strongly and holistically. However, your Department must not use these circumstances as a pretext for circumventing state laws."
The elected leaders have given Shea and de Blasio until Friday to respond to the list of questions posed.