Kings County Democratic Party has been told to hold its organizational County Committee within 45 days by a Kings County Supreme Court Judge after the executive committee voted to indefinitely postpone the meeting.
The law requires County Committees to meet every two years between Sept. 17 and Oct. 6 and this year, due to COVID-19, Governor Andrew Cuomo signed an executive order saying those meetings could take place online.
The Queens Democratic Party held its County Committee meeting online and the Bronx held a hybid in-person and online event.
But in late-September, Brooklyn Democratic leadership voted to indefinitely postpone the party's meeting, where hundreds of party members meet to elect leadership, approve the budget and choose candidates for special elections and the judiciary.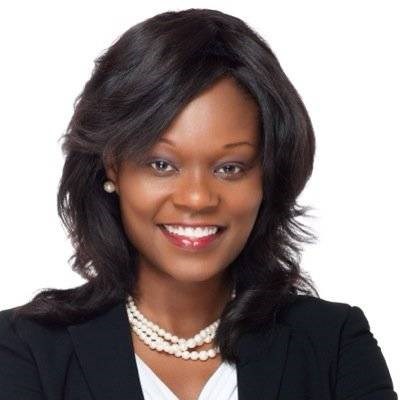 At the time, KCDC Chair Rodneyse Bichotte said: "A 2,300-person virtual meeting would have compromised the integrity of the voting process and left out some elderly members, persons with disabilities and minority community members facing challenges with internet access in the digital divide."
Instead, the executive committee voted 27-11 to allow district leaders to vote on behalf of committee members in their districts during the an annual organizational meeting.
The decision was almost immediately met with a lawsuit in Kings County Supreme Court from 11 County Committee members who said the decision violated election law and the governor's order.
This week, Kings County Supreme Court Justice Edgar Walker ruled in favor of the plaintiffs, saying KCDCC could not simply postpone or suspend the committee meeting indefinitely when there were viable ways to conduct the meeting. He ordered the meeting to take place within 45 days.
"Additionally, KCDCC's contention that the amendment is necessary to prevent disenfranchising members who may lack internet access or smart phone technology is somewhat disingenuous," the ruling said.
"While the court recognizes the need to protect and safeguard those members who face technological challenges, the amendment in fact has the contrary impact of disenfranchising all of KCDCC's members, a vast majority of which probably do have internet access and would be able to participate in a virtual committee meeting."
Without mincing words, Edgar added the party's reasoning for postponing the meeting was "merely a ruse for the leadership of the Executive Committee to retain their authority, and is insufficient to insulate KCDCC from its obligation to comply with the Election Law mandate of holding such meeting."
KCDP Chair Rodneyse Bichotte did not respond to BK Reader at time of publish.
Crown Heights Assemblymember Diana Richardson told BK Reader it was shameful the Brooklyn Democratic Party had used the COVID-19 pandemic as an excuse to undermine the basic democratic process, "especially when other counties were able to successfully hold similar meeting."
"Brooklyn has been through so much and we deserve better," she said. "I want to thank the county committee members who helped bring this litigation and who stood up to the party's leadership. They stood up for democracy and won. Brooklyn thanks you."
Brooklyn Democratic Party is appealing the ruling.