This week, Kings County Democratic Party Chair Rodneyse Bichotte welcomed 2,000 new members who shared the goal of being the most progressive in the nation, she said.
"Members who are joining us this year are the most diverse group we have seen in our history," Bichotte said.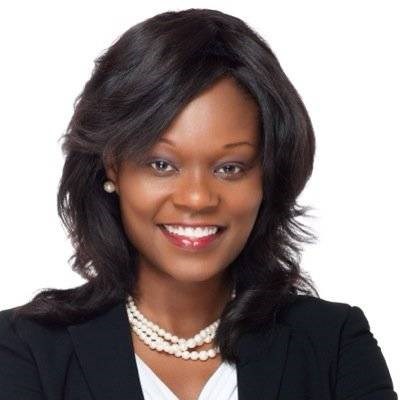 "As party leader, I will continue to build on the groundwork we laid out earlier this year when we began to address rules provisions so that the composition of the County Committee is enhanced to reflect Brooklyn's polyethnicity, gender diversity, various economic strata and the mosaic of our different neighborhoods."
In August, Bichotte launched the gender equity task force with the goal of expanding party inclusivity to non-binary and transgender people. The task force will be releasing its recommendations later this year.
The new members were seated under the party's new rules instating emergency provisions. The provisions redistribute power across the borough, allowing district leaders to represent the unique needs of their neighborhoods and allow the party to continue its functions in an organized, safe and democratic way during the pandemic, a party press release said.
Members will be able to continue working in their communities without a risk to their health and wellbeing, the release said.
Committee members are currently working to secure a strong Democratic turnout for in the 2020 general election, promoting the Vice President Joe Biden and Senator Kamala Harris ticket, as well as promoting local Democratic candidates for congress, state senate and state assembly.
This week, Bichotte and executive committee members met with the Board of Elections to tackle the issue of mislabeled absentee ballot envelopes in the borough.
Ella Frederick, new committee member for Assembly District 42 that includes parts of Flatbush, said she teamed up with her neighbor, who marched on Washington with Dr. Martin Luther King Jr., to help her in her run for county committee.
"Together we enjoyed petitioning our community, meeting our fellow Democrats and hearing their perspectives on our party and borough," Frederick said.
"Being on county committee is an easy and fun way to do meaningful public service."