Brooklyn Botanical Gardens recently has been highlighted in a new stamp series entitled, American Gardens.
Curated by the United States Post Office, the Crown Heights garden is just one out of 10 gardens featured across the country. Other gardens displayed on the 55-cent stamps include Dumbarton Oaks Garden, Chicago Botanic Garden, and Norfolk Botanical Garden.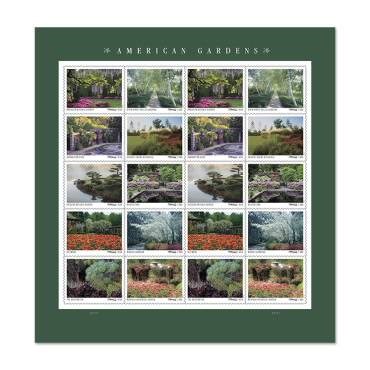 "The love of gardening stretches back to the earliest years of our country, inspiring George Washington, Thomas Jefferson, and other Founding Fathers to plant some of America's most iconic colonial-era gardens," the USPS wrote about the stamps.
"From the 19th century to today, landscape designers have continued that tradition."
Brooklyn Botanical Garden has remained closed since NY Pause has been in effect, but hopes to reopen on July 1 in accordance with state safety guidelines, as reported by Patch.
If you're missing out on the cherry trees in bloom, you can visit the virtual garden through its website.