Brooklyn Assemblymembers Diana Richardson and Nick Perry have joined a group of Brooklyn lawmakers backing Comptroller Scott Stringer in his bid for mayor of New York City.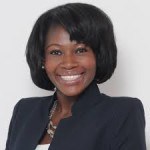 Richardson represents Brooklyn's 43rd assembly district, encompassing Crown Heights, Prospects Lefferts Garden, Wingate and East Flatbush. Perry represents the 58th assembly district, encompassing East Flatbush, Canarsie and Brownsville.
The 'Brooklyn for Stringer' coalition includes State Senators Julia Salazar and Brian Kavanagh and Assemblymembers Robert Carroll and Maritza Davila. The group's aim is to organize voters in the borough behind Stringer.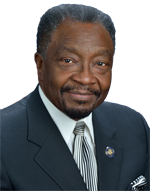 Richardson said she was supporting Stringer in the race because the city needed a mayor who led by example and walked the walk.
"Scott Stringer doesn't just talk about affordable housing, he fights for it and delivers. He doesn't just tweet about criminal justice issues, he's divested our pension dollars from the private prisons that fuel mass incarceration. He doesn't just theorize about the suffering COVID has wrought, he's lived it, and he has a plan to build New York back stronger," she said.
She said Stringer would bring that tenacity to City Hall as "the fighter New Yorkers need standing up for them."
Currently, 34 New Yorkers have filed campaign paperwork to run for mayor, including Brooklyn Borough President Eric Adams, civil rights lawyer Maya Wiley and Councilmember Carlos Menchaca.
The mayoral election will consist of a primary in June and the Nov. 2. general election.