Dismayed by the lack of representation for women of color at the 2017 Women's March in Washington, community organizers Tiffany Tso, Julie Kim, Rachel Kuo and Senti Sojwal founded the Brooklyn-based Asian American Feminist Collective (AAFC), a space for Asian-American women to discuss their experiences in the current political climate, to build community and advocacy.
The group, which hosted its official launch party in Prospect Heights this September, is on a mission to ensure that political resistance efforts adequately represent the needs of a demographic that's often dismissed as apolitical.
In fact, when in 2014 Chinese-Americans jumped to the defense of NYPD Officer Peter Liang who fired a bullet into a dark stairwell at East New York's Pink Houses that killed unarmed Akai Gurley, the resulting advocacy and street protests in Chinatown were portrayed by the media as an anomaly," says Kuo, a Crown Heights resident who is part of AAFC's four-women leadership committee.
"There was a shock in the media, like 'Oh my God, look at all these Asians coming out to protest,'" she recalls.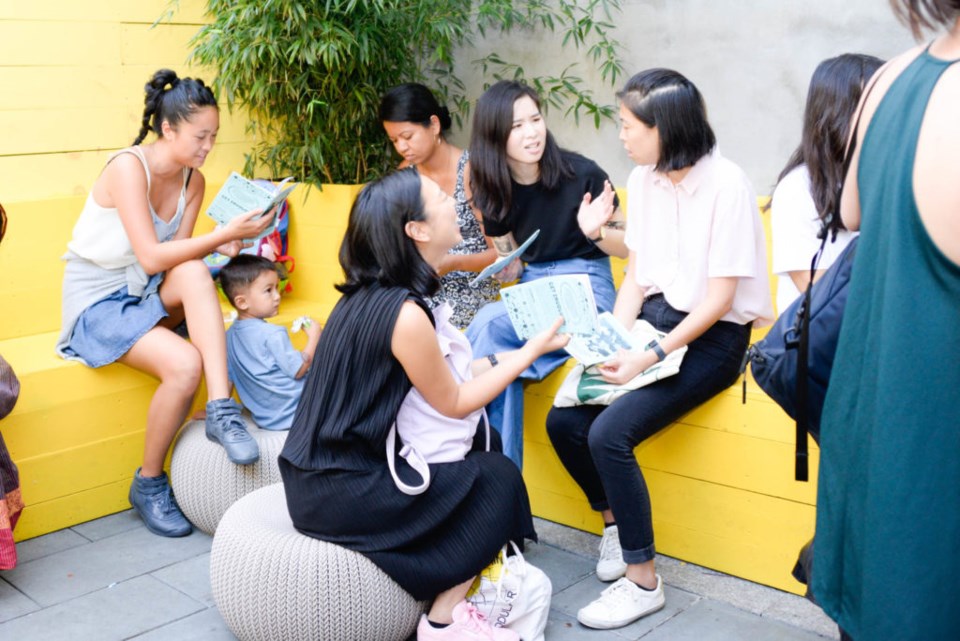 And while headlines mostly reported on Chinese-Americans who were advocating for Liang's acquittal, groups like Asians for Black Lives demanded his arrest. Kuo says there's a tendency within the Asian American community towards "look-alike politics," where Asians are more likely to side with those who look like them.
"Rather than frame politics as right or wrong, part of our mission is to create spaces and resources that make intersectional feminist politics more accessible to our communities," says Kuo.
Prior to its official launch, AAFC had already curated a range of events with unique angles, including the "Asian American Feminism in the Trump Era" series, under the umbrella of the NYC chapter of the National Pacific Asian Women's Forum (NAPAWF), an organization dedicated to reproductive justice, gender parity and immigrant's rights.
Most recently, on Sunday night, the group held a screening of the film MATANGI/MAYA/M.I.A, which chronicles the life of artist M.I.A., who as the daughter of the founder of Sri Lanka's armed Tamil resistance fled with her family to the U.K. before rising to international pop stardom.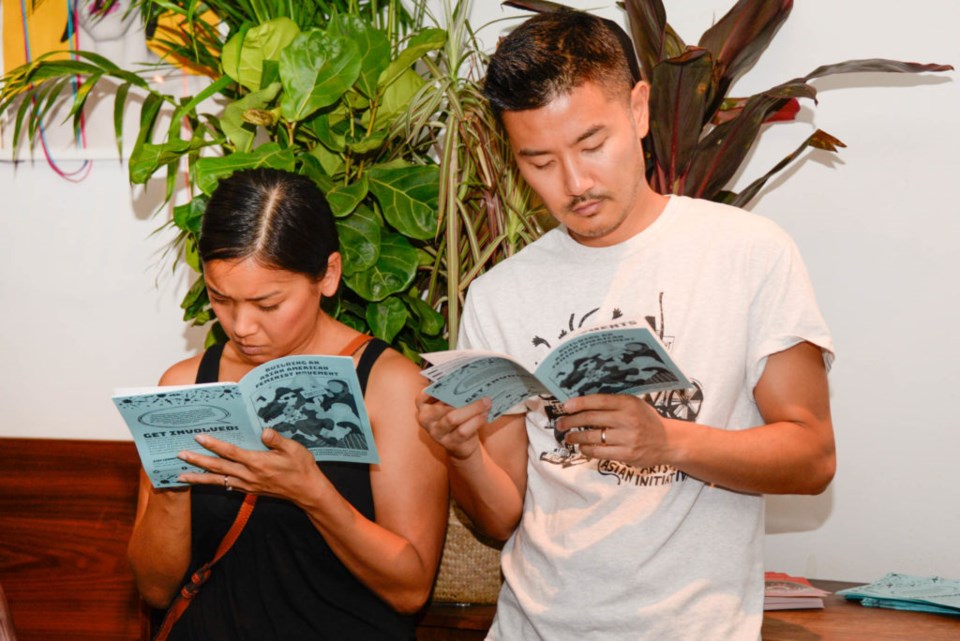 In October, AAFC launched its first digital zine titled Building an Asian-American Feminist Movement: A Manifesto. The zine places the Asian-American feminist movement in historical context and highlights past liberation movements that inform today's political struggles. One particularly noteworthy section calls out the "model minority myth," in which Asian-Americans are cast as exemplary minorities because they rank higher than Blacks and Latinos in statistics like income level, college admissions, GPA, representation in Ivy League schools.
"It creates this narrative of 'good' and 'deserving' immigrants versus 'bad' and 'undeserving' immigrants," says Kuo, who is a Ph.D. candidate at NYU's Department of Media, Culture and Communication and teaches courses in social and racial justice.
Next, AAFC is working on a digital storytelling project that joins lived experiences and historical contexts to imagine political possibilities that can be accomplished as a group. The collective is currently accepting written submissions, artwork and photos until December 1.
To learn more about upcoming events, follow AAFC on Twitter, Facebook and Instagram, or subscribe to their newsletter.