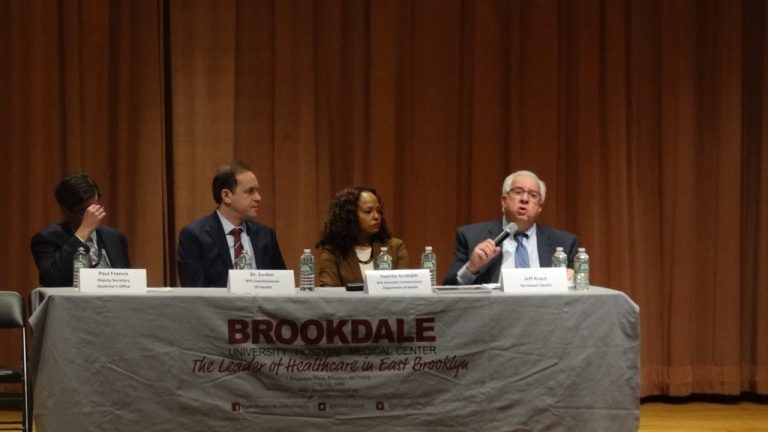 Big changes in healthcare are coming to Brooklyn.
On Tuesday, close to 300 stakeholders in Brooklyn's healthcare industry, along with community leaders and residents packed inside the auditorium of Brookdale Hospital for an urgent announcement. The meeting was called by the hospital to share the findings and recommendations of a two-year study on the ailing state of health services in Central and Northeast Brooklyn.
The study, entitled, "Reshaping the Future of Healthcare," was commissioned by the New York State Department of Health and conducted by Northwell Ventures, following a $700 million appropriation of capital funding with $1.5 billion in operating subsidy in 2015 by the governor's office to four hospitals in Central and Northeast Brooklyn: Brookdale University Hospital and Medical Center, Kingsbrook Jewish Medical Center, Interfaith Medical Center and Wyckoff Heights Medical Center.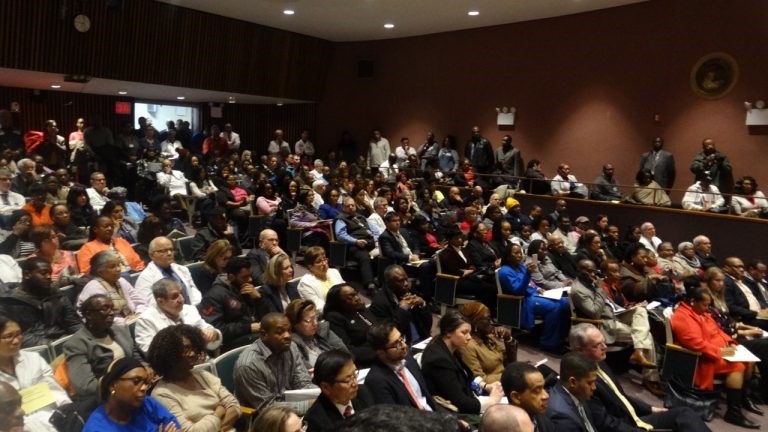 "Two billion dollars over five to seven years," said Jeff Kraut, head of strategy at Northwell. "I don't think any other health system has ever been provided this sort of support."
The funds were designated to support projects that will significantly transform the organization and delivery of health services towards financial stability and long-term sustainability of health systems in urban communities with the poorest health outcomes.
After the budget allocation and 24 months of collaborative research, community engagement meetings and focus group studies, residents, hospital staff and community board members gathered to hear where and how the money ultimately would be spent.
Brookdale Hospital will receive the lionshare of the 2017 funding, according to the report-- $140 million of the $310 million in year-one. Wykoff would receive $70 million; Kingsbrook, $50 million; and Interfaith, $50 million.
Kraut said the biggest takeaway from the study is that all of the hospitals would need to begin to reorganize, merge and operate as a collaborative network of health systems with a single view of governance that effectively provides integrative services equipped to meet patient needs.
"The time has come to stop doing studies," said Kraut. "What we've tried to do is provide a blueprint of action… We're dealing with people; we're dealing with communities; we're dealing with jobs."
The transformation plan would include regionalized clinical programs that restructure inpatient services across the four hospital campuses.
He added, significant upgrades in information technology would help facilitate a more integrated and uniform communications systems with an increased focus on ambulatory and urgent care facilities: "Your iPhone may become your most important medical advice," he said.
The plan also would provide more on-site, residential outreach and consider the social impact of ancillary institutions, including housing, education and access to clean food.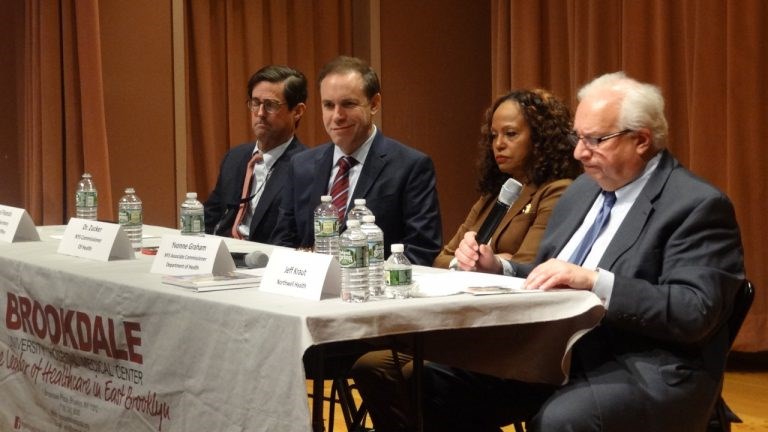 "This is not about brick and mortar; it's about a community of trust," said Kraut. "There needs to be a more comprehensive solution of how we marry healthcare to the social determinants."
Both Brookdale and Wykoff would continue to operate as community hospitals, handling most of the area's in-patient care, whereas Kingsbrook and Interfaith would become buildouts of a large, geographically dispersed ambulatory care network. Brookdale should expect to see major renovations over the next five years, with a comprehensive buildout of its Emergency and ICU units, Kraut announced to a round of a applause.
Other report recommendations included recruiting new board members to constitute a majority of the board; establishing an office of academic affairs; partnering with the unions to retrain staff in ambulatory care and new clinical and operating structures; and developing a Health Enterprise Zone through a public-private partnership to more effectively address social determinants of health.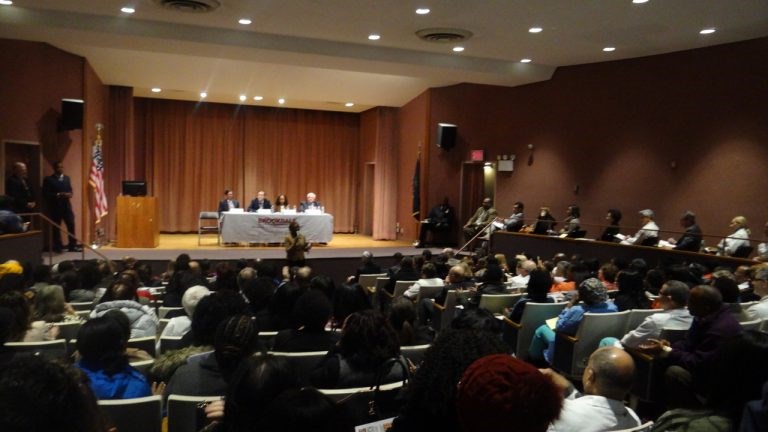 Although many of the current systems would be collapsed and or eliminated for efficiency and integration, a few of the panelists warned, still more funding would be needed before the transformation was complete.
Toward the end of his presentation Kraut finally said what so many of the audience members ultimately came to find out: the transformation plan included no job losses. In fact, the buildout aimed to increase staff by 30 percent, adding as many as 800 new jobs.
"This is the year we will make healthcare in Brooklyn the model of urban health," said Dr. Howard A. Zucker, NY Commissioner of Health.
To view the view the plan's executive summary, go here.