Rugged, dirty, grimy, half-rusted, "Box trucks are like the freight trains of New York Streets," says Bishop 203, a street artist and graffiti writer who loves to impart free displays of his artistic talents across the ubiquitous urban wagons that clamor through the city.
"It's the best of all worlds. If I do a wall in Bushwick, that's cool because people in Brooklyn can see it. But if I do a truck in Bushwick, it's going to go through Brooklyn, Queens, the Bronx, Manhattan — who knows?"
Check out these photos from an article entitled, "Box Trucks as Rolling Graffiti Marquees," on streetart.com.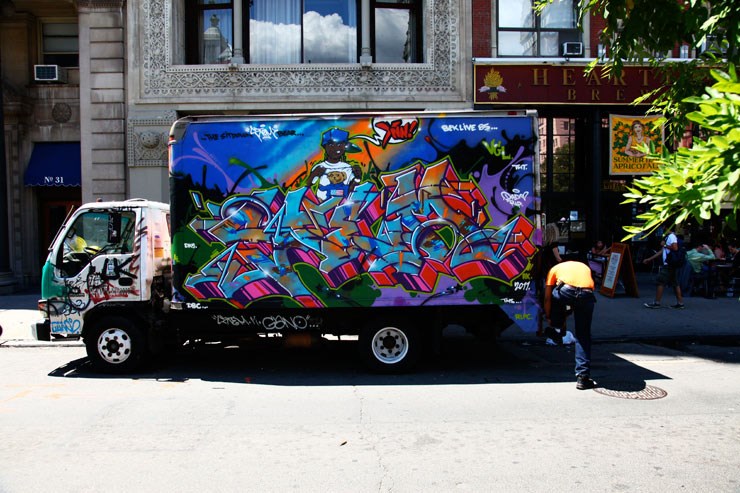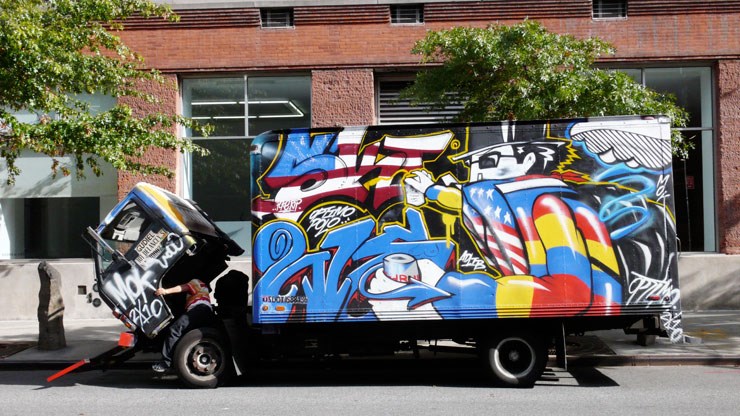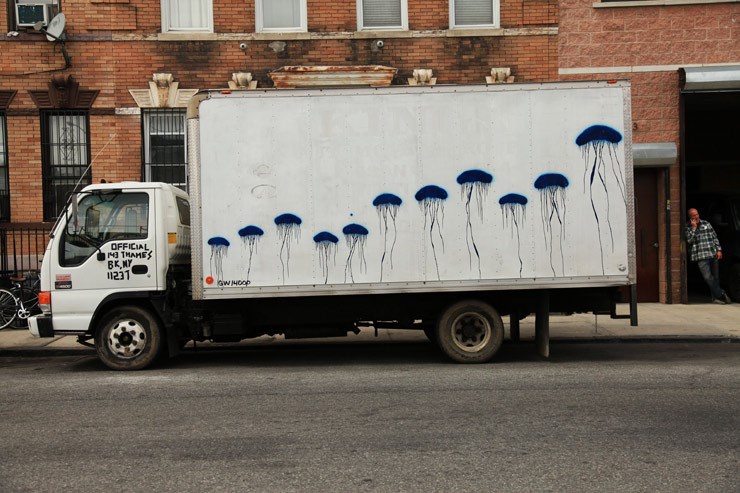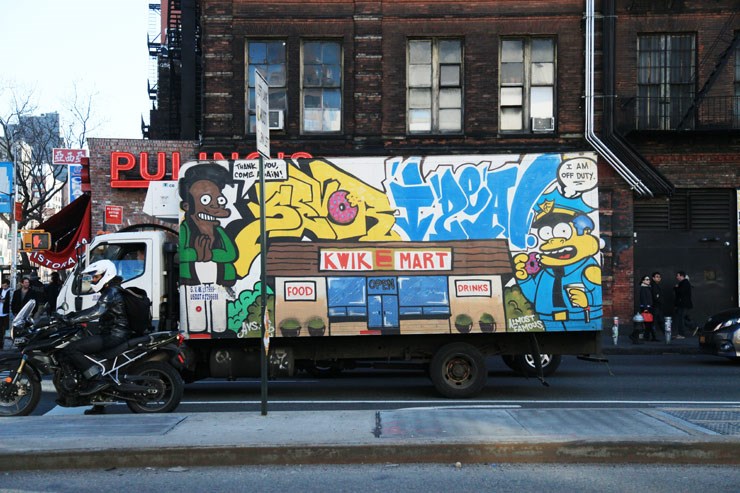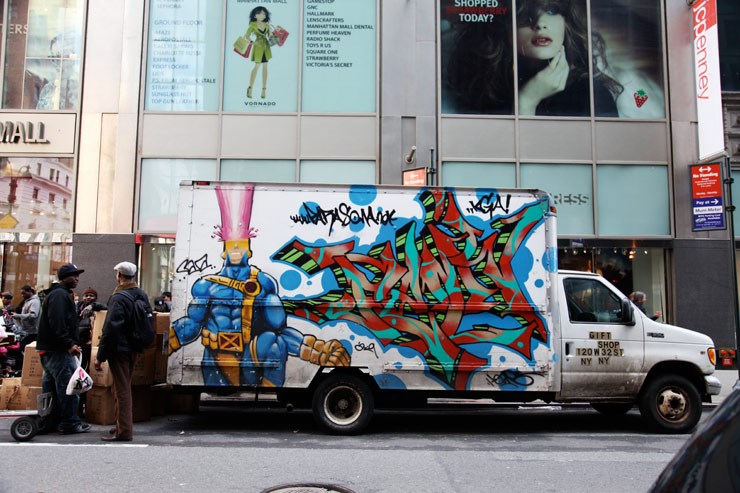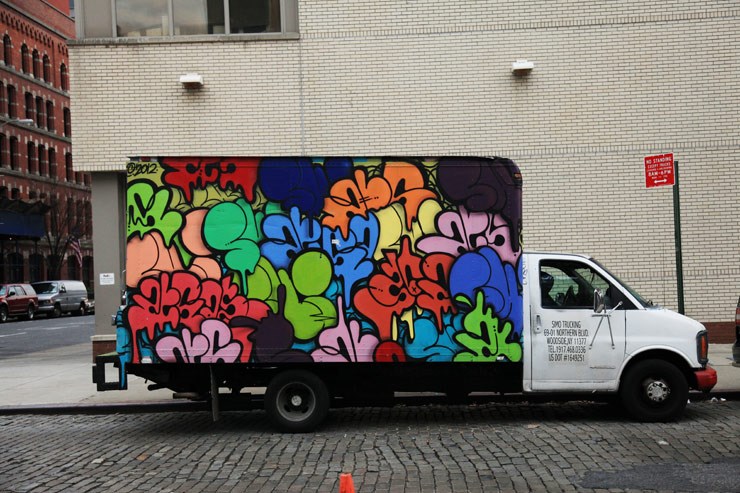 To see more box truck artwork, go here.